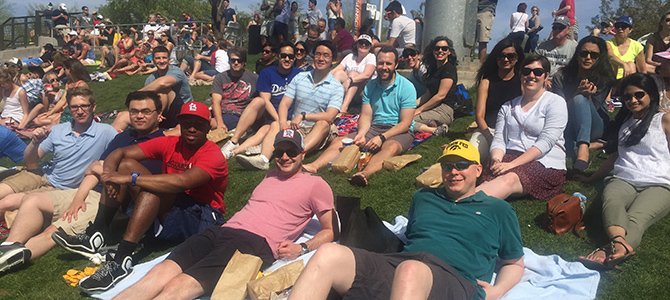 Retreats
These are day-long events bringing groups of residents away from the hospital to focus on further developing our sense of community and addressing specific learning needs and topics based on developmental stage.
Intern Retreat – All interns gather at the home of a faculty member to discuss stress management, team work, teaching medical students, patient safety principles, fatigue and sleep and other content selected by class representatives.
 
PGY2 Retreat – 

Held in March of each year, this retreat focuses on career development, teaching skills and wellness. Writing a CV, identifying your strengths and areas for development, interviewing and practical skills to improve teaching are integrated with activities around reflection, team-building and wellness.


 
Valuable Advice to Develop into an Extraordinary Resident (VADER) – Prior to completion of the internship, and early in the PGY2 year, residents participate in workshops focused on teaching and leadership, as they transition to the role of senior resident.
Events
Internal Medicine Welcome Party – All new Internal Medicine interns attend at a
faculty member's home.  
Graduate Medical Education Welcome Party at the Art Museum.  
Annual Internal Medicine Housestaff Appreciation event.  
Candlelight Capers – Semiformal/formal evening event with housestaff and faculty.  
Internal Medicine Intern Appreciation Night – A celebration of nearing the end of the year.  
Internal Medicine Graduation Event – An evening offsite with family, friends and faculty.  
Service/Social Group events.
Life in Medicine Series – Discussion panels that cover various topics.