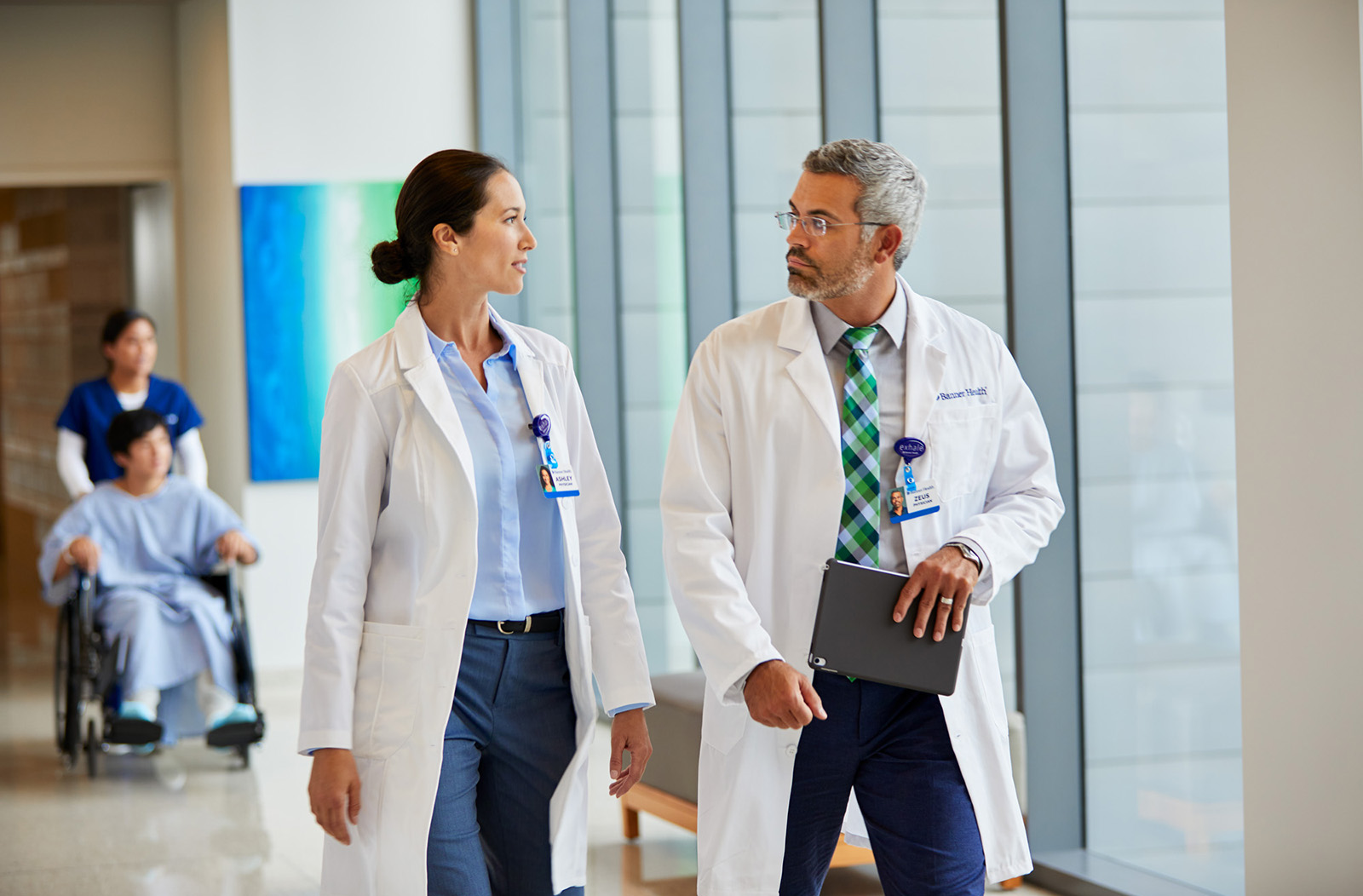 Banner Health and UArizona College of Medicine – Phoenix Partner to Increase Residency and Fellowship Positions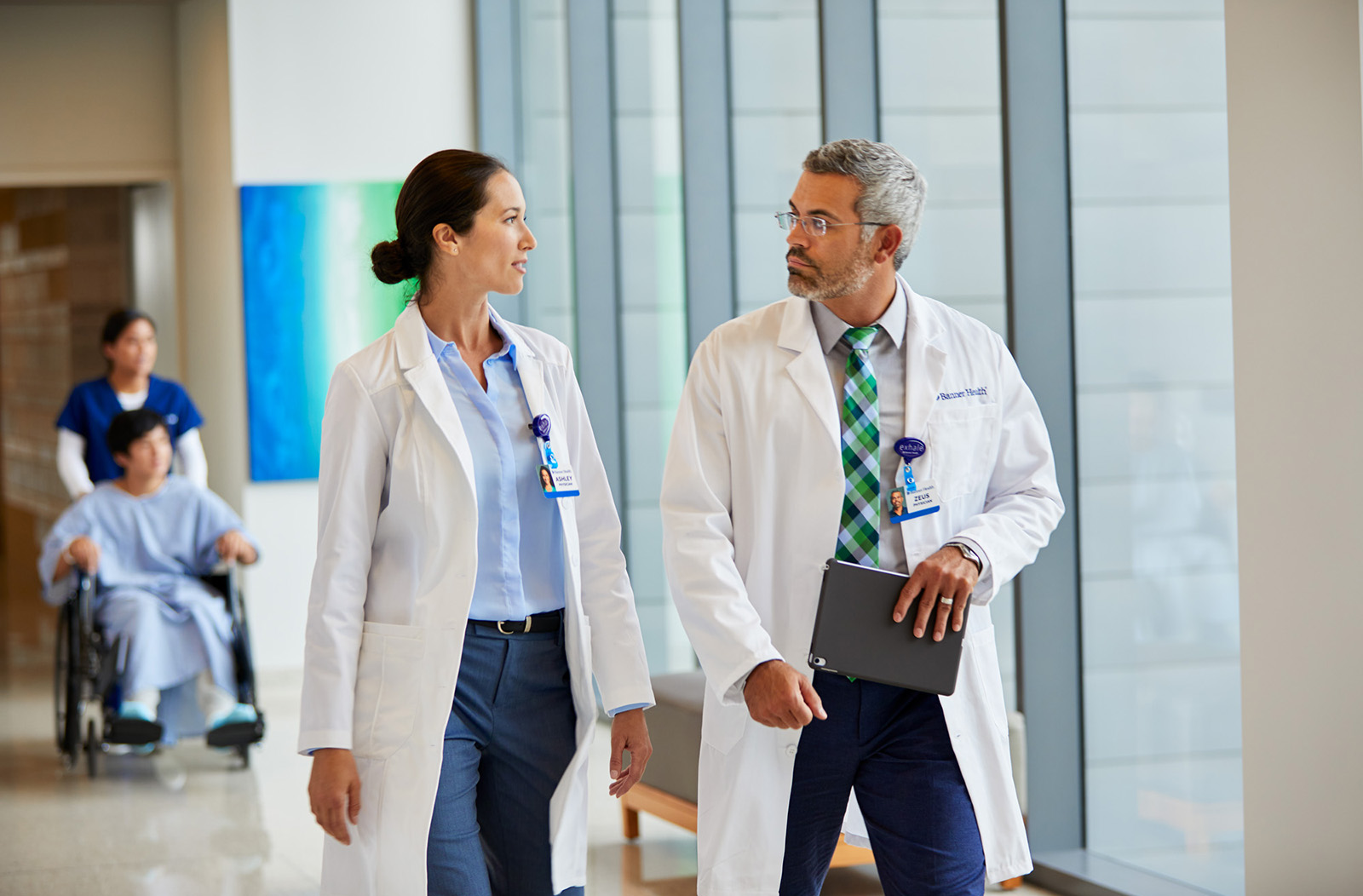 The new openings will help alleviate the severe physician shortage facing Arizona
By 2030, it is projected that Arizona will require more than 3,600 physicians to adequately meet the health care needs of communities across the state. To help combat this burgeoning issue, Banner Health and the University of Arizona College of Medicine – Phoenix are pleased to announce the expansion of their Graduate Medical Education programs with 229 additional residency and fellowship positions. 
The initiative will expand three programs in 2024 and build 16 new programs by 2027, growing the number of specialty-trained physicians through the partnership by more than 60 percent.
"This is the culmination of a vision developed in concert with our partners at Banner Health aimed at shrinking our state's health care workforce shortage," said Dean Guy Reed, MD, MS, said about the agreement, which was recently approved by the Academic Management Council.
Banner – University Medical Center Phoenix, formerly Banner Good Samaritan, has supported the advanced training of physicians through residency and fellowship programs for more than 60 years. Through this partnership, University of Arizona College of Medicine – Phoenix serves as the academic sponsor of Banner's Phoenix-based graduate medical education program, which provides clinical training and resources for more than 340 residents and fellows across 29 accredited specialty programs
"These new positions are critically needed to address the national and regional physician shortages," said Michael Kupferman, MD, senior vice president of physician enterprise and president of the Banner – University Medicine Division. "Recognizing that most doctors choose to practice medicine where they were trained, we are excited to advance this opportunity to bring new physicians to Arizona who will hopefully remain in the region to care for our population. Retaining our exceptionally trained residents and fellows within the Banner Health system will further support our mission of providing outstanding medical care across the state."
"Combining the clinical expertise of the Banner Health physicians with the extensive knowledge related to accreditation and faculty development from the University of Arizona College of Medicine – Phoenix, we are well positioned to provide high-quality graduate medical education programs," said Cheryl O'Malley, MD, associate dean of Graduate Medical Education.
With more than 140 new family medicine and internal medicine resident positions coming to Banner Payson Medical Center, Banner Desert Medical Center and Banner Del E. Webb Medical Center, Banner Health will increase access to primary care training within the state. Currently, Arizona ranks 44th among the 50 states in primary care physicians per capita.

In addition, new programs in anesthesiology, dermatology, neurosurgery, ophthalmology and otolaryngology will be introduced. The expansion plan also includes increasing the number of neurology and surgery residency positions. Collectively, these specialties will welcome 64 residents.

The new fellowship offerings will allow 21 fellows to train across seven new programs. In a later phase, further residency programs may be developed.
As an extension of the Arizona Board of Regents' (ABOR) AZ Healthy Tomorrow initiative, which Fred DuVal, chair-elect of the ABOR described as "the most aggressive and comprehensive health care plan in Arizona's history," the agreement will ensure that physicians who wish to practice where they were trained is greatly expanded.
This unprecedented growth in the future of the health care workforce would not be possible without a shared commitment to serve the residents of Arizona.
Media Contacts
Thomas Kelly
Associate Director, Public Affairs
UArizona College of Medicine – Phoenix
602-827-2607
@email
Jen Fenter
Director, Public Relations
Banner Health
602-839-6324 – Office
602-747-3080 – Night and weekend PR on-call
@email
About the College
Founded in 2007, the University of Arizona College of Medicine – Phoenix inspires and trains exemplary physicians, scientists and leaders to optimize health and health care in Arizona and beyond. By cultivating collaborative research locally and globally, the college accelerates discovery in a number of critical areas — including cancer, stroke, traumatic brain injury and cardiovascular disease. Championed as a student-centric campus, the college has graduated more than 800 physicians, all of whom received exceptional training from nine clinical partners and more than 2,700 diverse faculty members. As the anchor to the Phoenix Bioscience Core, which is projected to have an economic impact of $3.1 billion by 2025, the college prides itself on engaging with the community, fostering education, inclusion, access and advocacy.