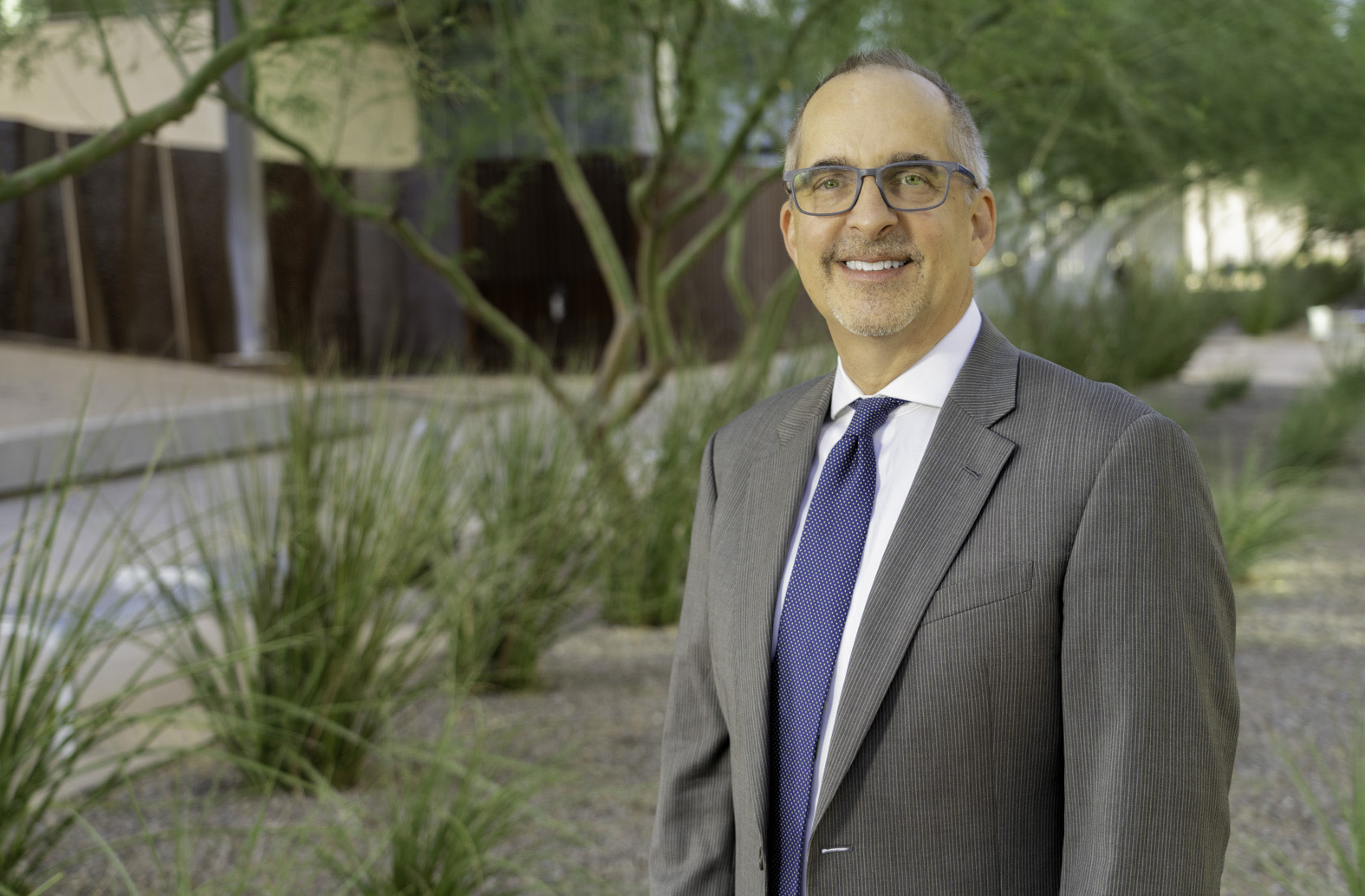 Frank J. Rybicki, MD, PhD, Appointed Chair of the Department of Radiology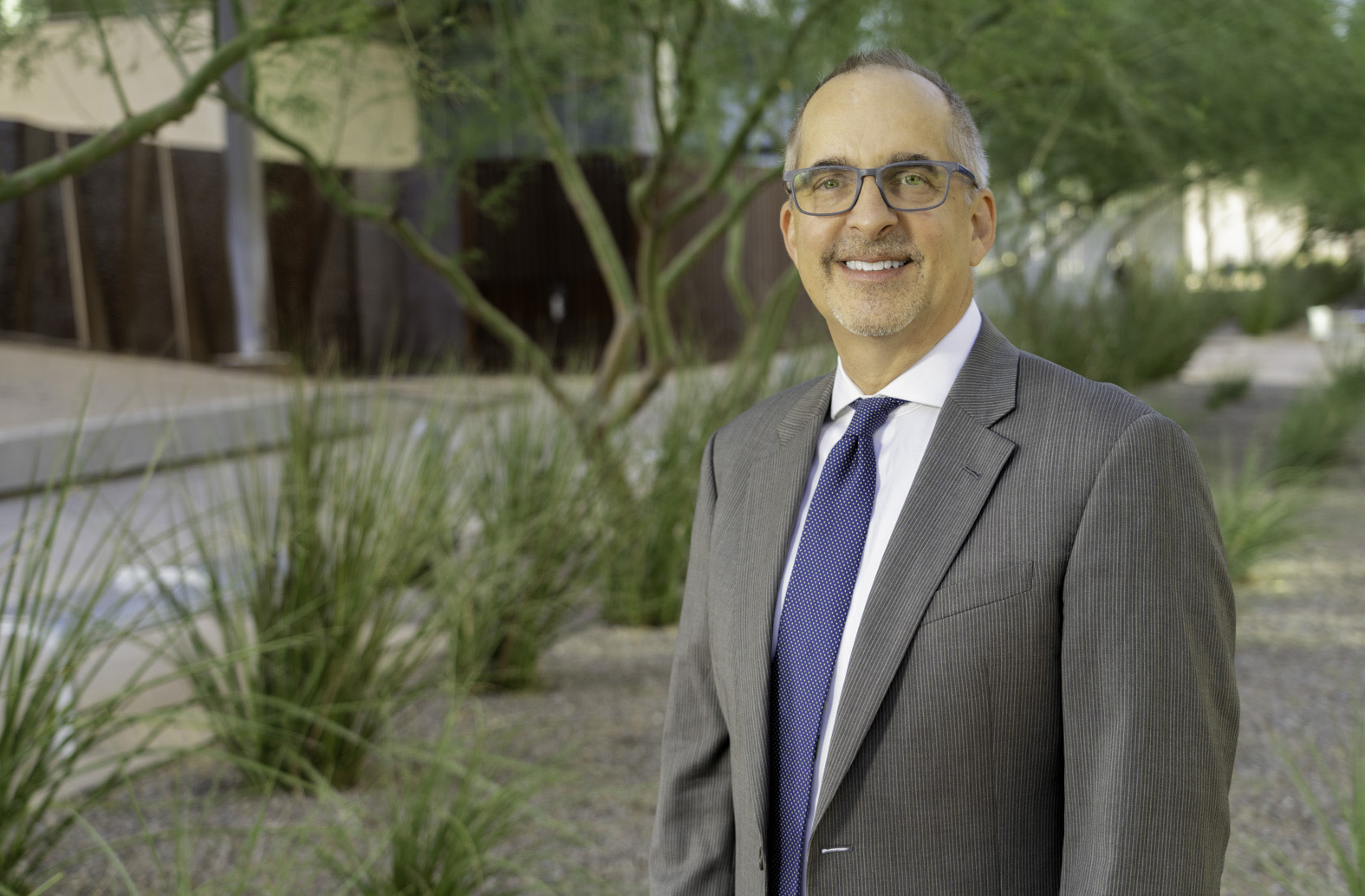 A renowned diagnostic radiologist, Dr. Rybicki specializes in cardiovascular imaging and 3D printing
Frank J. Rybicki, MD, PhD, joined the University of Arizona College of Medicine – Phoenix as chair of the Department of Radiology on September 18. He will also lead the Banner – University Medicine clinical radiology team.
Dr. Rybicki specializes in cardiovascular imaging and medical 3D printing used to evaluate, diagnose and treat heart disease His work combines his training in biomedical engineering and medicine to advance the use of innovative technologies. Dr. Rybicki was the first to identify the relationship between first pass CT arterial enhancement and blood flow. This and other major CT and MR developments from his research are now being used in clinical practice.
"Dr. Rybicki's work has been transformative for the field of diagnostic radiology," said Dean Guy Reed, MD, MS. "His expertise will prove invaluable across the educational, research and clinical aspects of our institution."
Dr. Rybicki previously served as the vice chair of Operations and Quality and professor in the Department of Radiology at the University of Cincinnati College of Medicine. He was also a professor in the Department of Biomedical Engineering at the University of Cincinnati. Prior to joining the University of Cincinnati, Dr. Rybicki was the chief and chair of the Department of Radiology at the Ottawa Hospital, as well as a professor and chair of Radiology with the University of Ottawa.
Widely recognized as a leader in the implementation of 3D printing in medical centers, Dr. Rybicki has authored over 250 peer-review publications; has delivered over 300 invited lectures; has held numerous leadership positions with the American College of Radiology; and has trained a vast amount of students and residents. Dr. Rybicki is an internationally known mentor for radiology clinician-scientists and serves as editor-in-chief of the journal 3D Printing in Medicine.
"Dr. Rybicki is a leader in developing novel technologies for cardiac imaging. These advances benefit our patients by providing more accurate diagnoses, resulting in more effective therapies and management of cardiovascular disease. We are pleased to have him join our team, "said Dr. Venkata "Bob" Evani, Banner – University Medical Group CEO.
A board-certified physician in diagnostic radiology, he earned an MD/PhD in medicine and medical engineering from the Harvard-MIT Division of Health Sciences and Technology. He completed a postdoctoral internship at Mount Auburn Hospital and clinical fellowship in diagnostic radiology at Brigham and Women's Hospital and Harvard Medical School.
The UArizona College of Medicine – Phoenix is grateful to Scott Goodwin, MD, MBA, FSIR, for his valuable service as interim chair of the Department of Radiology from September 2022 to September 2023.
Topics
About the College
Founded in 2007, the University of Arizona College of Medicine – Phoenix inspires and trains exemplary physicians, scientists and leaders to optimize health and health care in Arizona and beyond. By cultivating collaborative research locally and globally, the college accelerates discovery in a number of critical areas — including cancer, stroke, traumatic brain injury and cardiovascular disease. Championed as a student-centric campus, the college has graduated more than 800 physicians, all of whom received exceptional training from nine clinical partners and more than 2,700 diverse faculty members. As the anchor to the Phoenix Bioscience Core, which is projected to have an economic impact of $3.1 billion by 2025, the college prides itself on engaging with the community, fostering education, inclusion, access and advocacy.