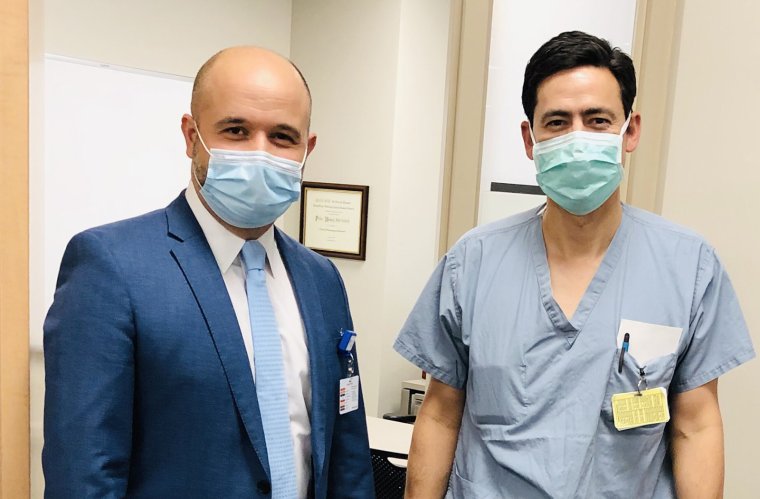 Ali Baaj, MD, Joins College of Medicine – Phoenix as Inaugural Chief of Spine Surgery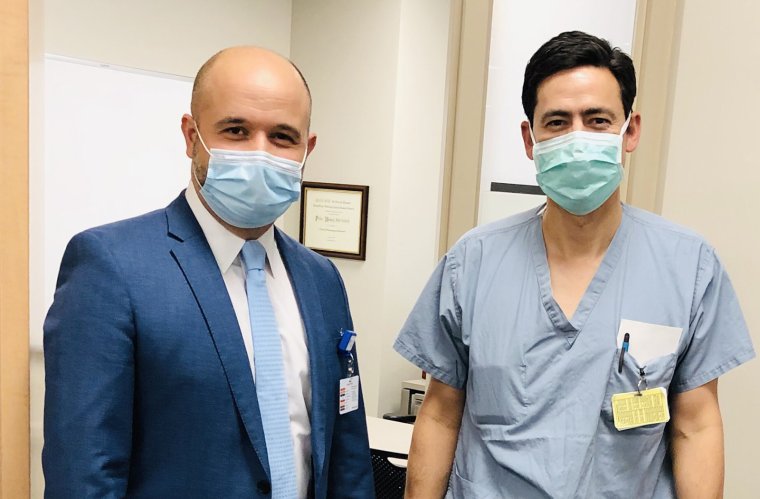 Dr. Baaj to Lead College of Medicine – Phoenix and Banner – University Medical Center Phoenix in Developing a New, Academic Spine Program
Ali Baaj, MD, has joined the University of Arizona College of Medicine – Phoenix and Banner – University Medical Center Phoenix as the inaugural chief of Spine Surgery, where he will build a new, academic spine program at the largest hospital system in Arizona.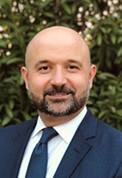 Dr. Baaj, who is an award-winning spinal surgeon specializing in the surgical treatment of complex spinal conditions in both adults and children, started his new role on Oct. 1. As inaugural chief of Spine Surgery, Dr. Baaj's vision is for the UArizona-Banner program to become "nationally reputable in the delivery of exceptional clinical care, transformative research and outstanding training."
"I came to Phoenix because I saw a unique opportunity to build, from the ground up, a new, academic spine program in one of the largest and fastest growing cities in the U.S.," Dr. Baaj said. "I will work closely with the talented group of surgeons already providing quality spine care at Banner to enhance and expand our services. The impact that this program, as part of the leading university and health care organization in Arizona, can have on the community and the region is immeasurable."
In his new role, Dr. Baaj is tasked with aligning providers, resources and infrastructure to accomplish the goals of providing exceptional spine care to patients. As a surgeon, he will continue to treat patients with complex spinal conditions, with emphasis on spinal deformity and oncology. Additionally, Dr. Baaj is an associate professor in the Departments of Neurosurgery and Orthopaedic Surgery, where he will educate medical students and trainees about spinal injuries.
Dr. Baaj will also be working with Banner to provide educational seminars designed to enhance the community's access to quality education on topics like back pain, neck pain and spine surgery.
"I want the community to know we will be there for them," Dr. Baaj said. "We will be a resource to the community, and we will practice patient-centered care that engages patients and respects their values, needs and preferences. Additionally, I want the community to share our excitement of working toward building a nationally and internationally recognized program right here in the beautiful city of Phoenix."
Dr. Baaj previously served as an associate professor of Neurological Surgery and co-director of the Spinal Deformity and Scoliosis Program at Weill Cornell Medical College, Cornell University in New York. He has published more than 100 abstracts and manuscripts and is the author of many book chapters with emphasis on spinal anatomy, minimally invasive spine surgery and advanced surgical techniques. He is the editor of four textbooks on spinal surgery, including the award-winning "Handbook of Spine Surgery."
"As a life-long academician, I'm constantly involved in research and training initiatives," he said. "Once I settle, I will be initiating a prospective clinical outcomes registry to study, on a granular level, patient reported outcomes after surgery. With this type of data, we can quote our patients own success rates, complication risks and other metrics that will improve decision-making, as well as the quality and value of our procedures. I will also work alongside my partners in orthopedic spine surgery and neurosurgery to conduct national training initiatives in spine from our very own Phoenix campus."
Dr. Baaj earned his medical degree from Boston University College of Medicine. He completed a general surgical internship at Johns Hopkins University in Baltimore, followed by a neurosurgical residency at the University of South Florida in Tampa. Dr. Baaj continued his training as a complex spine fellow at Johns Hopkins, with an emphasis on advanced techniques in spinal tumor resection and spinal reconstruction. He also completed a two-month traveling fellowship in Paris Children's Hospital, studying advanced techniques for pediatric deformity and scoliosis. Dr. Baaj has served on various committees of national and international spine surgery organizations, including AO Spine and the Scoliosis Research Society.
"My proudest accomplishments are of course being a loving husband and proud father," Dr. Baaj said. "Additionally, though, I feel extremely lucky to be here in Phoenix and to work with health care leaders and educators to advance spine education, training and clinical care in this region."
Topics
About the College
Founded in 2007, the University of Arizona College of Medicine – Phoenix inspires and trains exemplary physicians, scientists and leaders to optimize health and health care in Arizona and beyond. By cultivating collaborative research locally and globally, the college accelerates discovery in a number of critical areas — including cancer, stroke, traumatic brain injury and cardiovascular disease. Championed as a student-centric campus, the college has graduated 669 physicians, all of whom received exceptional training from nine clinical partners and more than 2,600 diverse faculty members. As the anchor to the Phoenix Bioscience Core, which is projected to have an economic impact of $3.1 billion by 2025, the college prides itself on engaging with the community, fostering education, inclusion, access and advocacy.