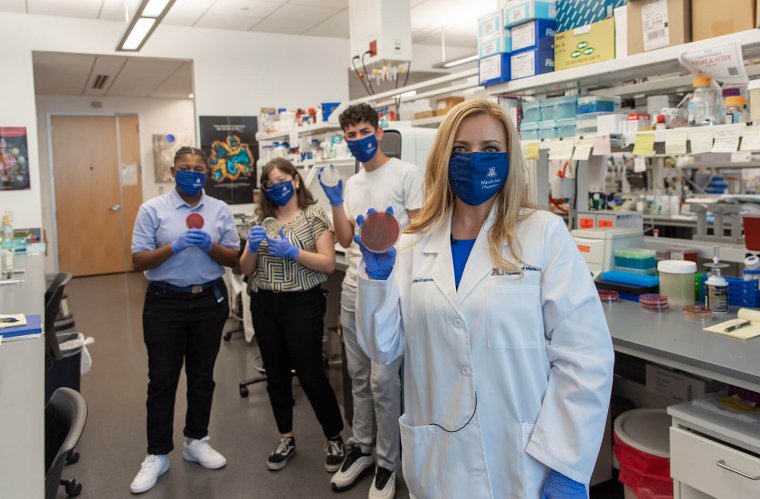 All Paths Arizona: Roadtrip Nation Interviews Melissa Herbst-Kralovetz, PhD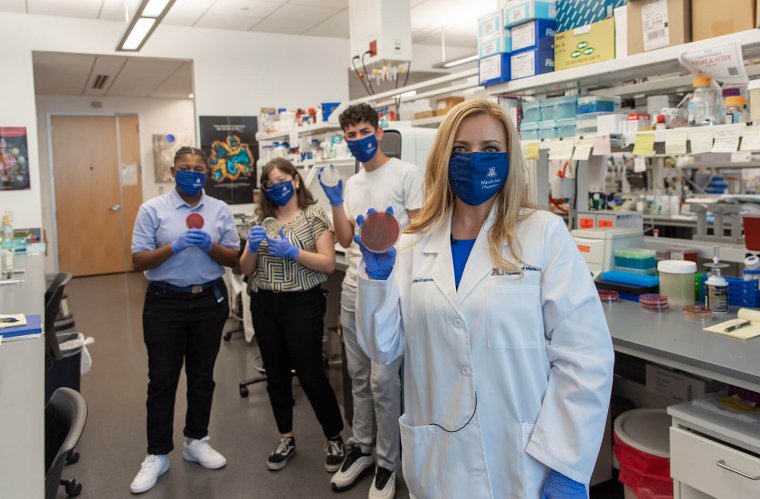 Dr. Herbst-Kralovetz's Research in Women's Health Inspired One of the Show's Hosts, Jasmin
In the latest Roadtrip Nation series, "All Paths Arizona," three young students — who are figuring out their paths in life — set out on a filmed road trip across Arizona. The students interviewed innovative and inspiring leaders in various fields to learn about their backgrounds, career paths, obstacles they faced along the way and wisdom they can share as a result of their personal journeys. 
The series focuses on what the future of Arizona looks like — specifically through the range of accessible postsecondary pathways that make it possible for all Arizonans to achieve their unique goals.
Jasmin, a first-generation biomedical sciences student from Phoenix, chose to interview Melissa Herbst-Kralovetz, PhD. Jasmin was inspired by Dr. Herbst-Kralovetz's research in women's health, and especially, her goal to improve treatment and outcomes for women from Latinx and Native American populations. The group visited the University of Arizona College of Medicine – Phoenix and toured the Herbst-Kralovetz Laboratory in May 2021. 
Roadtrip Nation is a nonprofit self-exploration and education-based media company, which has been producing award-winning documentary films and series for the Public Broadcasting System (PBS) for more than 20 years. The Roadtrip Nation curriculum is available to 14 million students across the country.
Watch the Episode
About the College
Founded in 2007, the University of Arizona College of Medicine – Phoenix inspires and trains exemplary physicians, scientists and leaders to optimize health and health care in Arizona and beyond. By cultivating collaborative research locally and globally, the college accelerates discovery in a number of critical areas — including cancer, stroke, traumatic brain injury and cardiovascular disease. Championed as a student-centric campus, the college has graduated 745 physicians, all of whom received exceptional training from nine clinical partners and more than 2,700 diverse faculty members. As the anchor to the Phoenix Bioscience Core, which is projected to have an economic impact of $3.1 billion by 2025, the college prides itself on engaging with the community, fostering education, inclusion, access and advocacy.