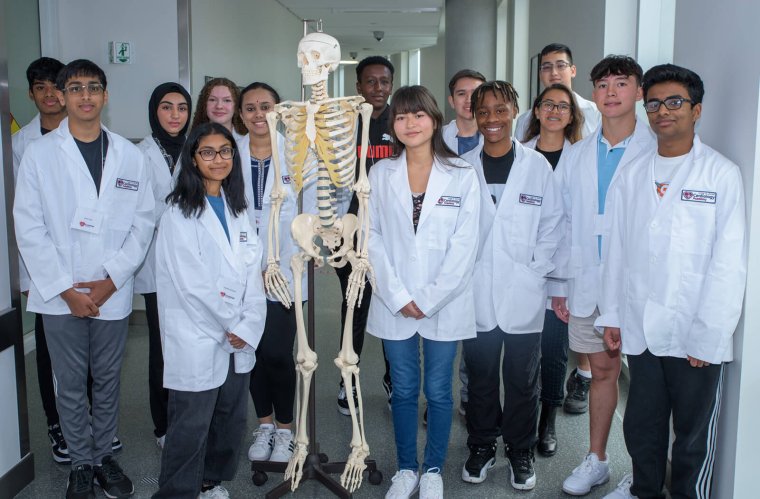 Cardiology Academy Hosted During High School Students' Spring Break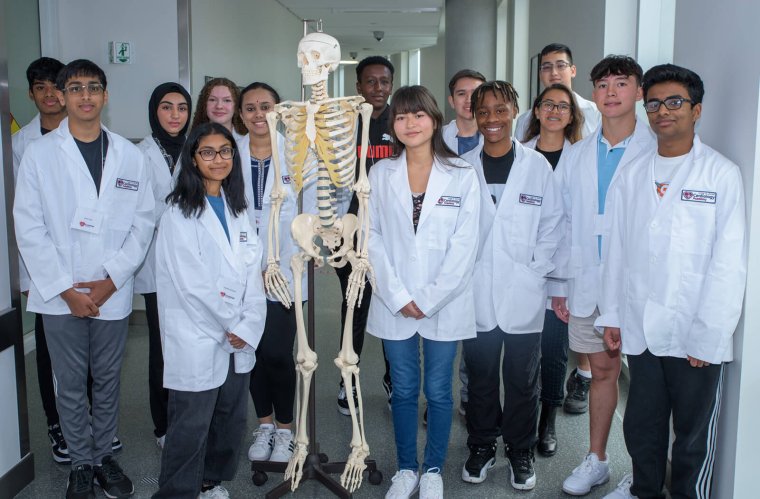 The four-day program introduced high school students to the field of cardiology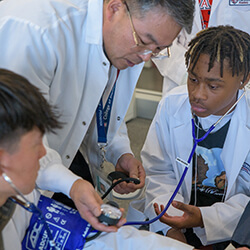 Sixteen high school students, who have an interest in science, participated in the Irene H. Bailey Cardiology Academy hosted by the University of Arizona College of Medicine – Phoenix's Office of Equity, Diversity and Inclusion.
The purpose of the four-day program is to give high school students an opportunity to explore careers in heart disease, which is the leading cause of death worldwide.
The fourth annual event enabled students to learn basic anatomy and physiology of the heart and arteries, tour research labs, as well as participate in hands-on clinical workshops, yoga sessions and a final project presentation.
During their final project, the students grouped together and presented what cardiology indicators look like in their neighborhood, compared indicators within their group, presented interesting findings and provided recommendations for better health outcomes.
Edmond Baker, Jr., MD, works as a practicing OB/GYN and presented on the importance of heart health and equity in health care for the academy. He said his favorite part about presenting is watching young students begin to process the information.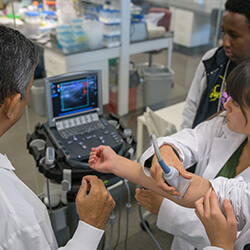 "If these students become doctors, then that's great because they will be well-equipped to go into this field understanding how equity plays a role in what they do," Dr. Baker said. "If they decide to do something different in life, then they will still understand the role of equity."
Aarush Reddy, a freshman at Paradise Valley High School, said his interest in medicine started when his grandfather was diagnosed with cancer.
"Pursuing medicine wasn't my first choice. At first, I wanted to go into economics," Reddy said. "Seeing the way [my grandpa] went through his cancer diagnosis and seeing how bad the health care system is in some places is what mostly inspired me to start going into medicine."
Reddy's favorite part of the program was getting to learn about the anatomy of a heart and getting hands-on experience through a pig heart dissection.
"This program has helped me cement where I really want to go in medicine," Reddy said. "Now, cardiology has started to interest me, and I know a basic foundation of what cardiology is."
Nishita Karikatti, a sophomore at BASIS Oro Valley, said the highlight for her was being able to learn more about cardiology and interact with everything the camp had to offer.
"I came in here with a very basic knowledge of cardiology and now my knowledge has completely increased," Karikatti said. "There are so many different aspects that we learned about, and it's just so interesting."
Francisco Lucio, JD, the inaugural associate dean of Equity, Diversity and Inclusion, said the program is important for the college and the community because of how common heart disease is, especially in minoritized groups.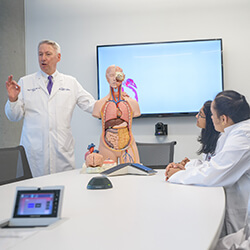 "This program is important because cardiovascular disease is the leading cause of death in the United States, and this is compounded for racially-ethnically minoritized groups who experience disparate cardiovascular health outcomes," Dean Lucio said. "We need to cultivate a diverse group of doctors to specialize in cardiology and meet the needs of our communities."
The Irene H. Bailey Cardiology Academy is funded in part by the Red Dress Cocktail Party, Central Arizona Area Health Education Center and supported by the Office of Equity, Diversity and Inclusion, making it free to students.
Maria Bailey Benson, founder of the Red Dress Cocktail Party, is an advocate for heart disease prevention and awareness, which is the leading cause of death for women in United States.
Benson's mother, Irene H. Bailey, was 53 years old when she passed away from a heart attack. Benson's grandmother and aunt also died of heart disease.
About the College
Founded in 2007, the University of Arizona College of Medicine – Phoenix inspires and trains exemplary physicians, scientists and leaders to optimize health and health care in Arizona and beyond. By cultivating collaborative research locally and globally, the college accelerates discovery in a number of critical areas — including cancer, stroke, traumatic brain injury and cardiovascular disease. Championed as a student-centric campus, the college has graduated 745 physicians, all of whom received exceptional training from nine clinical partners and more than 2,700 diverse faculty members. As the anchor to the Phoenix Bioscience Core, which is projected to have an economic impact of $3.1 billion by 2025, the college prides itself on engaging with the community, fostering education, inclusion, access and advocacy.