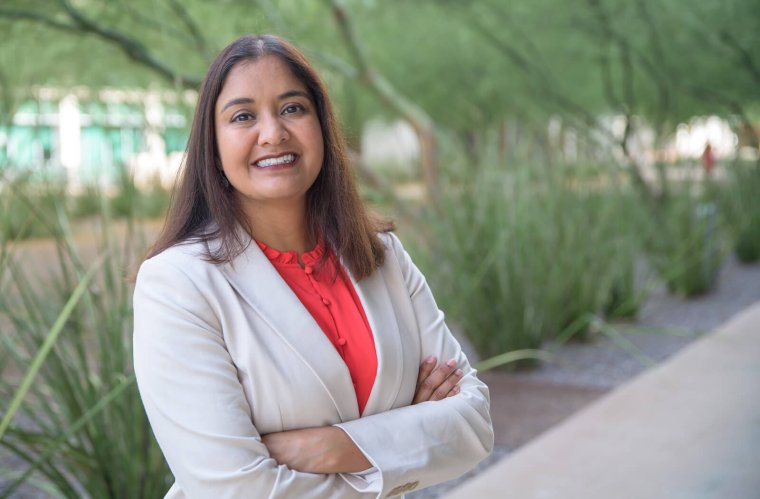 Division Chief of Bariatric and Metabolic Surgery Appointed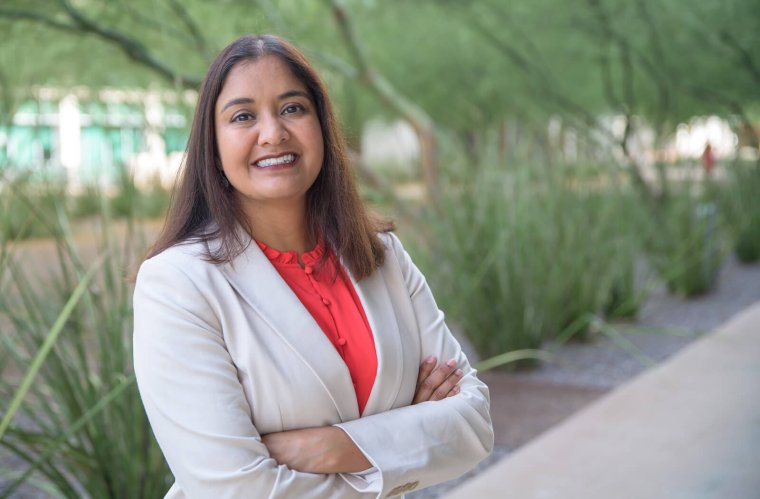 Farah Husain, MD, will promote growth, research and education in obesity treatment.
After a competitive national search, Farah Husain, MD, FACS, FASMBS, was named the division chief of Bariatric and Metabolic Surgery, as well as vice chair of Quality for the Department of Surgery at the University of Arizona College of Medicine – Phoenix and Banner – University Medical Center Phoenix.
In her new role, Dr. Husain will expand the bariatric surgery program — including the development of medical and endoscopic weight management to create multidisciplinary, comprehensive care for patients with obesity and adolescent obesity treatment. She will also seek to advance the educational and research missions of the division.
"I am absolutely delighted to have Dr. Husain join us. As the leader of the Division of Bariatric and Metabolic surgery, she will help direct our efforts to improve quality within the department," said Nathaniel Soper, MD, chair of the Department of Surgery. "She is an acknowledged leader in this field, both nationally and internationally, and I predict she will help to grow our program and increase its influence greatly."
Prior to joining the UArizona College of Medicine – Phoenix, Dr. Husain served as the division chief and the vice chair of Regional Surgical Strategy for Oregon Health & Science University. In addition, she was the program director of the Advanced GI-Minimally Invasive Surgery Fellowship program.
Dr. Husain is a national leader in the field of bariatric surgery. She currently serves on the executive council of the American Society of Metabolic and Bariatric Surgery (ASMBS); was the president of the Oregon State Chapter of ASMBS; was vice president for the Colorado Chapter of ASMBS; was the inaugural chair of the ASMBS Diversity and Inclusion Committee; serves on the board of the ASMBS Foundation; and is the current co-chair of the SAGES Metabolic and Bariatric Surgery Committee.
Dr. Husain earned her MD at George Washington University and completed her internship and residency in general surgery at Madigan Army Medical Center, Ft. Lewis, WA. She completed her endosurgery/MIS fellowship at Emory University in Atlanta, GA. She served as an active-duty surgeon with the U.S. Army and was deployed in support of Operation Iraqi Freedom in 2007 and 2009.
Topics
About the College
Founded in 2007, the University of Arizona College of Medicine – Phoenix inspires and trains exemplary physicians, scientists and leaders to optimize health and health care in Arizona and beyond. By cultivating collaborative research locally and globally, the college accelerates discovery in a number of critical areas — including cancer, stroke, traumatic brain injury and cardiovascular disease. Championed as a student-centric campus, the college has graduated 745 physicians, all of whom received exceptional training from nine clinical partners and more than 2,600 diverse faculty members. As the anchor to the Phoenix Bioscience Core, which is projected to have an economic impact of $3.1 billion by 2025, the college prides itself on engaging with the community, fostering education, inclusion, access and advocacy.