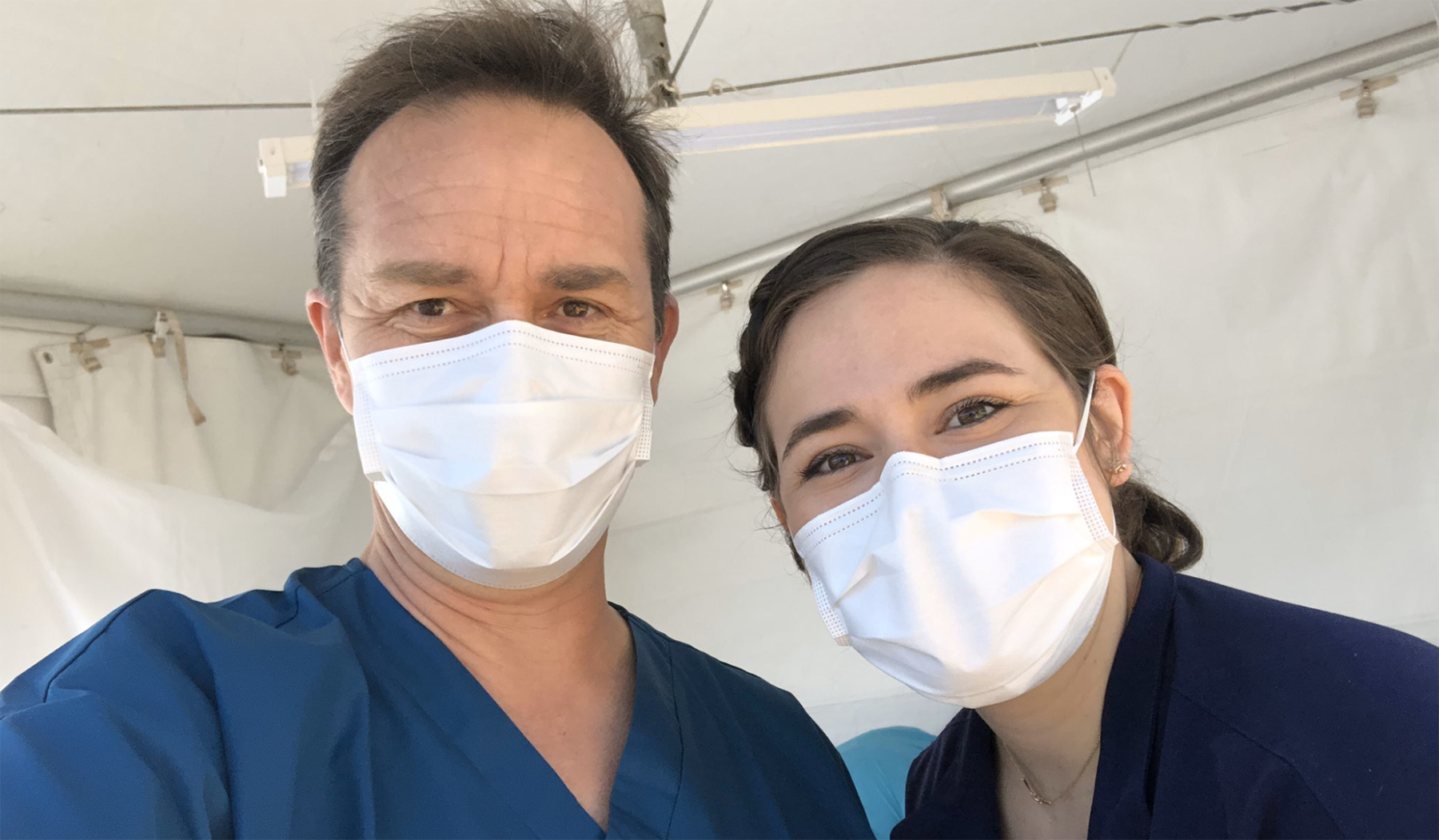 Dr. Steven R. Brown Recognized with Exemplary Full Time Teaching Award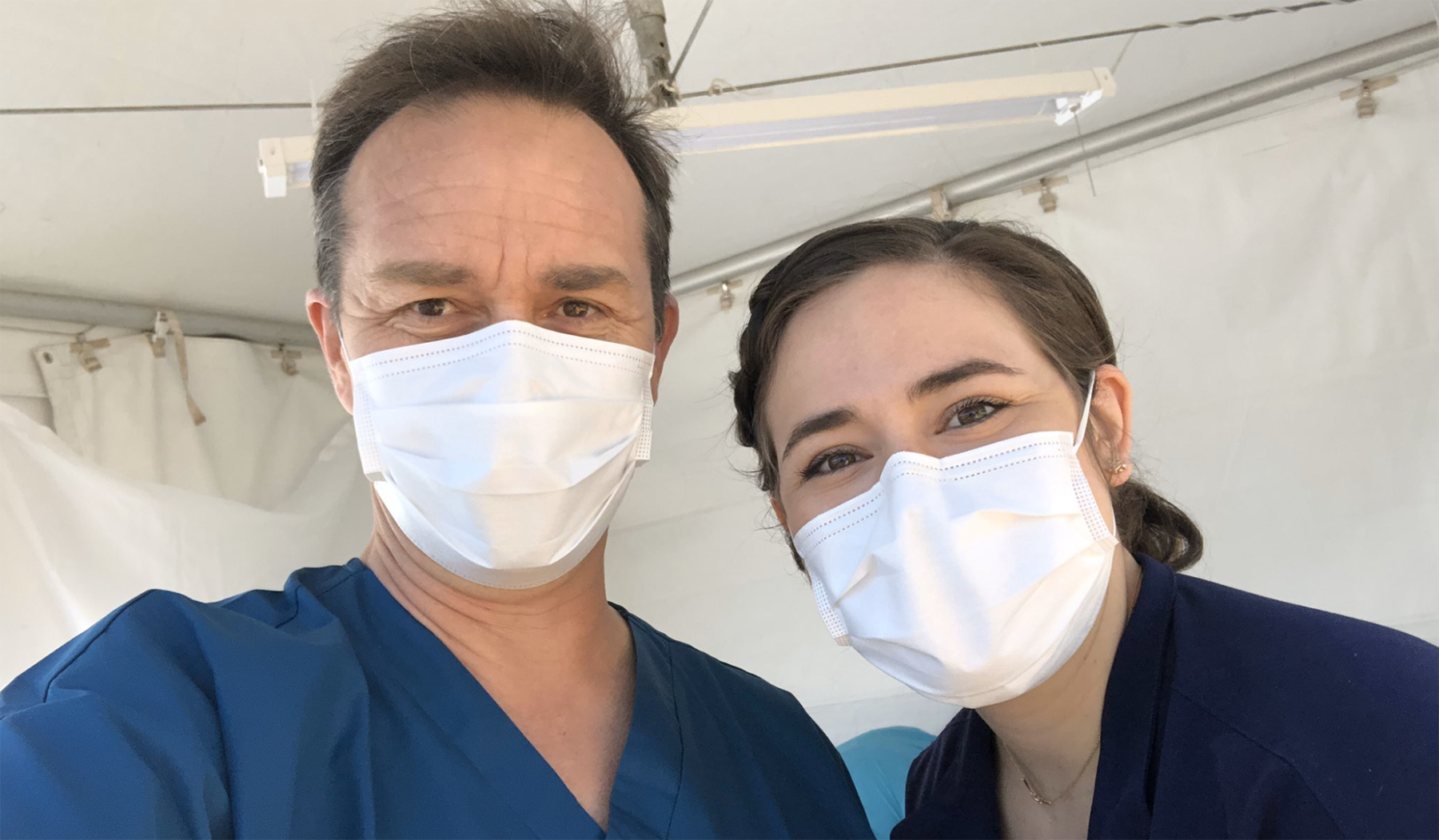 Dr. Brown Honored with Teaching Award by the American Academy of Family Physicians
The American Academy of Family Physicians (AAFP) awarded Steven R. Brown, MD, FAAFP, with the 2020 Exemplary Full Time Teaching Award for his outstanding work as an educator in training the next generation of physicians.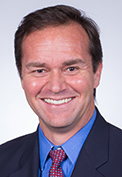 Dr. Brown, who is program director of the University of Arizona College of Medicine – Phoenix Family Medicine Residency at Banner – University Medical Center Phoenix, was nominated for the award by the Arizona Academy of Family Physicians.
"It's a huge honor to win this award," Dr. Brown said. "Teaching family medicine and working with other amazing teachers in family medicine is the best job in the world. Our residents inspire me every day. I'm lucky that I get to do something I love as a profession and make a difference for our patients and community."
Dr. Brown was selected from a list of worthy nominees based upon his tireless commitment to innovation and improvement of medical education. He has tackled the important issue of physician burnout on a local and national scale by developing comprehensive well-being programs. Dr. Brown's dedication to teaching and promoting evidence-based medicine is evident in his development of the American Family Physician Podcast, which is one of the top medical podcasts in the country.
"The well-being of physicians influences everything in health care," Dr. Brown said. "If doctors aren't experiencing positivity in their work, then that's going to impact the experience of patients. Our health care system is unjust. There's no reason some should have better care than others. Physicians experience this moral injury in their work. We have to fix this. In the meantime, we have to do everything we can to help physicians flourish in their roles."
On a national level, Dr. Brown chairs a group that has made recommendations to residencies and health systems to address well-being. He chairs the Association of Family Medicine Residency Directors (AFMRD) Physician Wellness Task Force.
He has been described by his residents and fellow faculty at Banner University Medical Center as "a rare individual who inspires others to follow and invites them to lead."
"A family physician can make such a difference in a community, especially for those most in need," Dr. Brown said. "Family doctors improve the health of the public, improve the health care experience, all while decreasing overall health care costs. As educators, we can multiply that effect. Our learners go out and take care of their patients and teach others who then take care of more patients and so on. I'm a small part of a legacy of 50 years of our residency program. There are hundreds of doctors around the country that have grown and learned in our program."
Dr. Brown has been at the UArizona Family Medicine Residency for 15 years. He discovered his passion for teaching as a resident in San Francisco. During his first job out of residency with the Indian Health Service, he learned teaching was his favorite part of his work. He said that if he wasn't a physician, maybe he'd be a history teacher.
"I've had incredible mentors and role models," Dr. Brown said. "UArizona Phoenix Family Medicine Residency is a great place to work because we've always encouraged residents and faculty to find their passions. The most important advice I've received along the way: surround yourself with people who love what they do and are there for the right reasons. Having inspiring colleagues is how I've found my wellness."
About the College
Founded in 2007, the University of Arizona College of Medicine – Phoenix inspires and trains exemplary physicians, scientists and leaders to optimize health and health care in Arizona and beyond. By cultivating collaborative research locally and globally, the college accelerates discovery in a number of critical areas — including cancer, stroke, traumatic brain injury and cardiovascular disease. Championed as a student-centric campus, the college has graduated more than 800 physicians, all of whom received exceptional training from nine clinical partners and more than 2,700 diverse faculty members. As the anchor to the Phoenix Bioscience Core, which is projected to have an economic impact of $3.1 billion by 2025, the college prides itself on engaging with the community, fostering education, inclusion, access and advocacy.