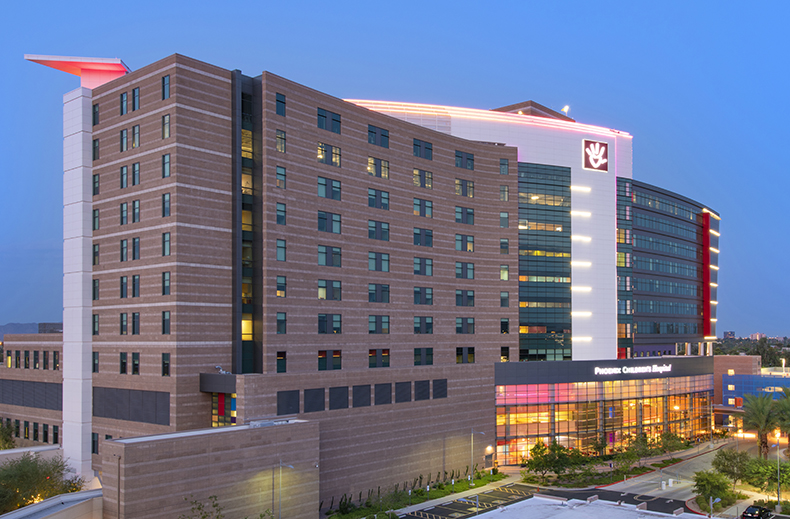 Globally Renowned Research Scientist Joins Phoenix Children's, University of Arizona College of Medicine – Phoenix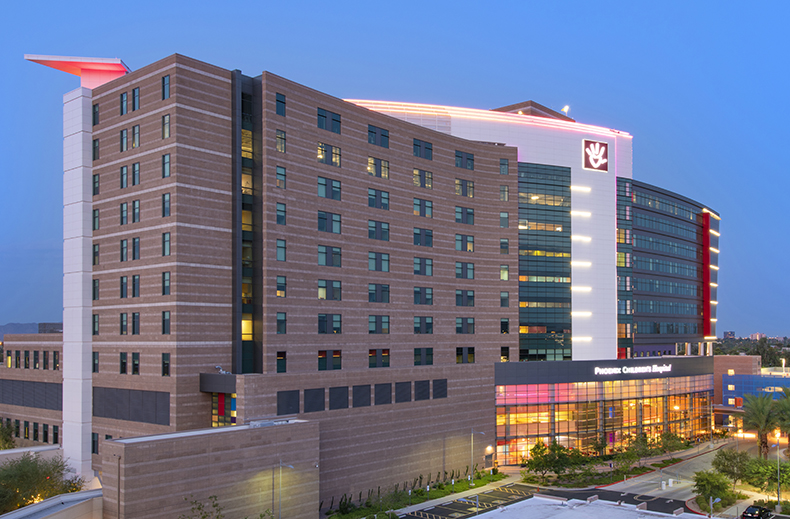 In a move that will greatly advance pediatric research in Arizona and beyond, Phoenix Children's and the University of Arizona College of Medicine – Phoenix announced the hire of Vladimir Kalinichenko, MD, PhD, as director for the Phoenix Children's Research Institute at the University of Arizona College of Medicine – Phoenix, and professor of Child Health with tenure. Dr. Kalinichenko, internationally renowned for his research in lung development and regeneration, will assume his post this month.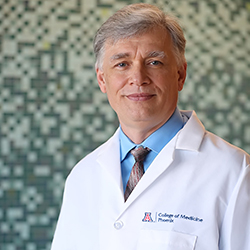 He comes to Phoenix from Cincinnati Children's Hospital Medical Center, where he led a team of researchers at his namesake laboratory, the Kalinichenko Research Lab, in investigating new treatments for pulmonary conditions that often prove fatal for premature infants. He is now in the process of transferring his lab to Phoenix, which will be housed at UArizona College of Medicine – Phoenix; six members of his team also are moving from Cincinnati to the Phoenix Children's Research Institute to continue their research with Dr. Kalinichenko.
"Dr. Kalinichenko is a brilliant scientist whose focus on translational medicine will bring new hope to Arizona families now and in generations to come – but his impact will go well beyond his lab," said Stewart Goldman, MD, senior vice president of research for Phoenix Children's and Sybil B. Harrington endowed chair and professor, Department of Child Health at UArizona College of Medicine – Phoenix. "He is a multiplier who will lead and inspire Phoenix Children's research staff while also attracting other high-caliber investigators to Arizona. In his new role, he'll bring increased momentum to our program as we seek new therapies for devastating pediatric illnesses."
Dr. Kalinichenko's appointment is part of a long-term, strategic effort to strengthen Phoenix Children's research program and bring bench-to-bedside treatments to the health system's patients. He will work in tandem with Dr. Goldman to recruit other established scientists to Arizona, nurture the next generation of researchers, secure grant funding and advance scientific inquiry across the health system.
"Phoenix Children's is providing the support, structure and resources needed to make discoveries that will improve children's lives and create significant advancements in patient care," said Dr. Kalinichenko. "My goals as the director of the Phoenix Children's Research Institute are to establish a second-to-none research institute, to grow scientific investigation across all disease groups and to bring promising new treatments into clinical practice in the near term."
Dr. Kalinichenko has gained global acclaim for his research on the molecular mechanisms responsible for lung development and lung regeneration and his efforts to improve health outcomes for babies with life-threatening respiratory conditions. His lab was one of the first in the world to use stem cells to generate bioengineered lung tissue containing airways, alveoli and vasculature for potential applications in lung regenerative medicine. These technologies are now in different stages of preclinical testing and regulatory approvals for clinical use.
This work is critically important, as bronchopulmonary dysplasia, acute respiratory distress syndrome and alveolar capillary dysplasia with misalignment of pulmonary veins — conditions often resulting from prematurity or congenital lung abnormalities — are among the leading causes of death in newborns and infants in the United States.
Beyond his work in the lab, Dr. Kalinichenko will collaborate with Phoenix Children's clinicians on research plans for infants with serious or life-threatening respiratory issues, as the health system expands fetal care and neonatology services across the Valley.
"My personal mission is to find lifesaving cures for infants who suffer from pediatric respiratory disorders and, ultimately, to uncover and address the causes of premature birth and chronic lung disease at the cellular level," Kalinichenko said.
Dr. Kalinichenko also is eager to work with Phoenix Children's diverse patient population — including one of the nation's largest Native American populations — to understand the potential of nanoparticle therapy for children across disparate racial groups and diseases.
With more than 20 years of experience in the pulmonary field, Dr. Kalinichenko earned his medical degree from Pirogov's National Medical University in Moscow before completing post-doctoral programs in molecular immunology, developmental biology and molecular genetics at the University of Illinois at Chicago School of Medicine. Most recently, he served as director of the Center for Lung Regenerative Medicine and endowed chair in Regenerative Medicine at Cincinnati Children's and was a professor of pediatrics at the University of Cincinnati School of Medicine.
Dr. Kalinichenko's contributions to the medical and scientific communities are significant. At present, he is the principal investigator on three R01 NIH-funded research grants and co-principal on another two R01 grants totaling more than $2 million. With more than 120 original peer-reviewed articles to his name, Dr. Kalinichenko's work has been featured in Nature Communications, American Journal of Respiratory and Critical Care Medicine, Proceedings of the National Academy of Sciences of the USA and numerous other journals.
He also is the recipient of high-profile awards including the American Heart Association's Scientist Development Award, the March of Dimes' Basic Research Award and the American Cancer Society's Research Scholar Award. He serves on the editorial board of the Journal of Biological Chemistry and is a member of The National Institutes of Health's Respiratory Integrative Biology and Translational Research study section.
The College of Medicine – Phoenix is tackling complex medical conditions through translational research to promote and support compassionate patient care. Leading development of novel therapies and providing outstanding clinical education for medical students and young physicians is central to our mission.
Media Contact
Carol Klimas, vice president of Communications, Phoenix Children's
@email
This story was originally published on Phoenix Children's website.
Topics
About the College
Founded in 2007, the University of Arizona College of Medicine – Phoenix inspires and trains exemplary physicians, scientists and leaders to optimize health and health care in Arizona and beyond. By cultivating collaborative research locally and globally, the college accelerates discovery in a number of critical areas — including cancer, stroke, traumatic brain injury and cardiovascular disease. Championed as a student-centric campus, the college has graduated more than 800 physicians, all of whom received exceptional training from nine clinical partners and more than 2,700 diverse faculty members. As the anchor to the Phoenix Bioscience Core, which is projected to have an economic impact of $3.1 billion by 2025, the college prides itself on engaging with the community, fostering education, inclusion, access and advocacy.