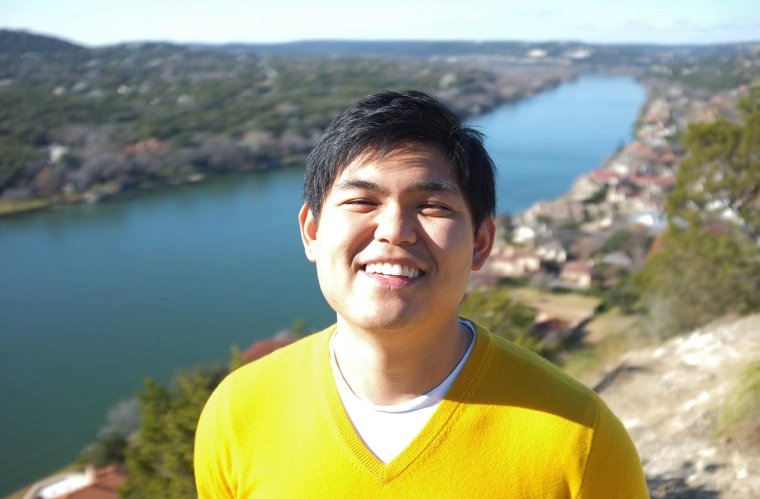 Incoming Student Profile: John Lin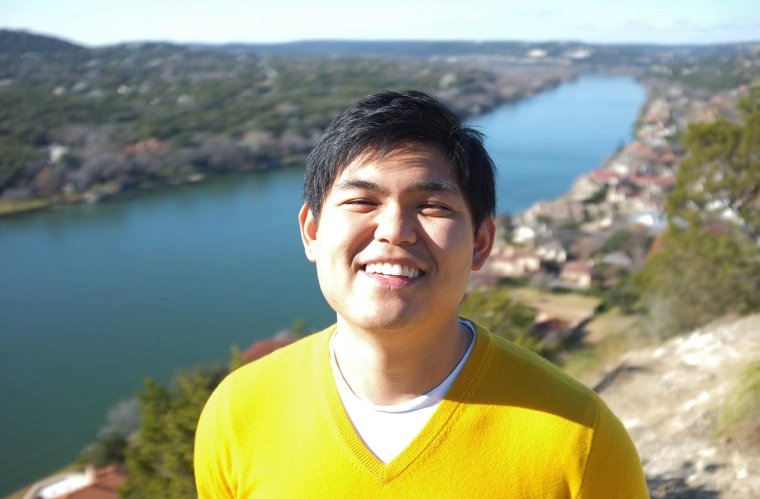 Student with Doctorate in chemistry Pursues Medicine to Bridge Gap Between Bench and Bedside
The University of Arizona College of Medicine – Phoenix welcomed its largest class of students this July. Due to the coronavirus pandemic, incoming students embarked on their medical journey via Zoom for the first time in the college's history. Although they will not be arriving on campus until the fall, we will be highlighting a few of the incoming students from the Class of 2024 and introducing them to the campus community.
Meet John Lin

First-Year Medical Student John Lin with Friends
First-year medical student John Lin, PhD, has spent the last decade conducting basic science research. Lin decided to become a physician because he wanted to have a "more direct and substantive impact on the health care of his community." On top of that, he believed that his science background combined with a medical education would allow him to bridge the gap between bench and bedside.
Lin received his bachelor's degree in Chemistry from Davidson in North Carolina and his doctorate in Chemistry from the University of Texas in Austin. He said he is fortunate to have the support of his friends and family. In his free time, Lin loves spending time with his half dachshund and half mix rescue, Mori.
Choosing the College of Medicine – Phoenix
"I chose the College of Medicine – Phoenix for a variety of reasons. Besides the personal and financial, I chose the school because it is young. Of course, there may not be as much existing infrastructure; however, it is also this same fact that empowers the school to be exceptionally agile and flexible. Adding on its partnership to several institutions in the southwest, it was apparent that the College of Medicine – Phoenix was the right decision for me."
What are You Most Excited about with Medical School?
"Applying my knowledge and research toolkit to tackle medically relevant problems."
Entering Medical School During a Pandemic
"This pandemic has made me think a lot about the humanism in medicine. I will be the first to admit: The science in medicine is what compelled me to pursue a medical education. Through my work at Scripps, I have seen how a basic science discovery can become a disease halting therapeutic. However, this pandemic has squarely reminded us that science, despite having so much promise, has its limits. And that, faced with suffering and illness, our shared values for humanity become a reliable source of comfort."
Volunteer and Research Experience
"I have been a court-appointed special advocate for foster youths for three years now. In this role, I act as the voice and provide a sense of stability for the youths. Though at times emotionally challenging, this work has also given me some of the most uplifting moments with the youths. It is hard, but extremely rewarding work, I highly recommend people who are willing to dedicate 15 to 20 hours per month to become one."
Topics
About the College
Founded in 2007, the University of Arizona College of Medicine – Phoenix inspires and trains exemplary physicians, scientists and leaders to optimize health and health care in Arizona and beyond. By cultivating collaborative research locally and globally, the college accelerates discovery in a number of critical areas — including cancer, stroke, traumatic brain injury and cardiovascular disease. Championed as a student-centric campus, the college has graduated 745 physicians, all of whom received exceptional training from nine clinical partners and more than 2,700 diverse faculty members. As the anchor to the Phoenix Bioscience Core, which is projected to have an economic impact of $3.1 billion by 2025, the college prides itself on engaging with the community, fostering education, inclusion, access and advocacy.