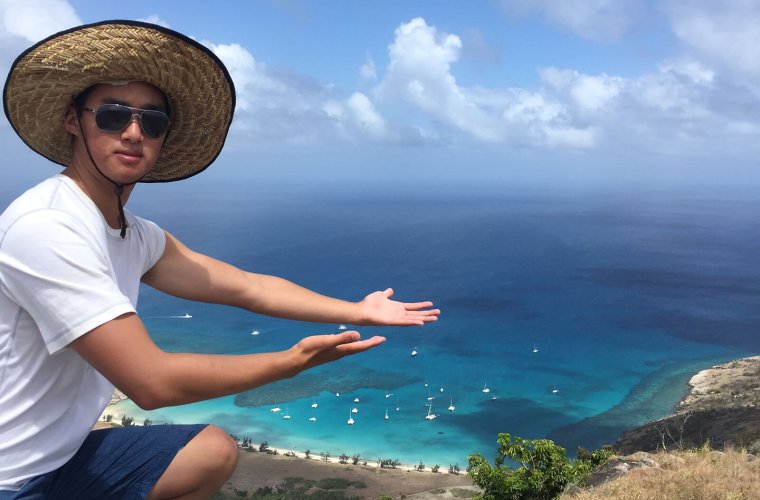 Incoming Student Profile: Sean Youn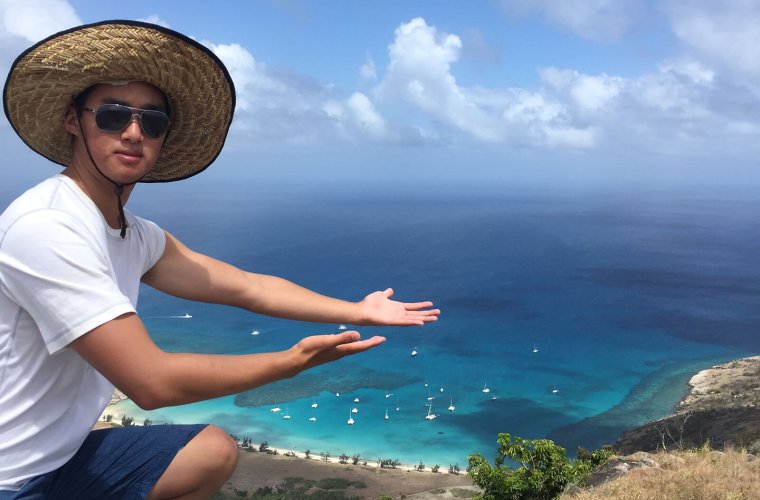 First-Year Medical Student Comes from a Family of Physicians that has Led to His Passion for Helping Underserved Communities
The University of Arizona College of Medicine – Phoenix welcomed its largest class of students this July. Due to the coronavirus pandemic, incoming students embarked on their medical journey via Zoom for the first time in the college's history. Although they will not be arriving on campus until the fall, we will be highlighting a few of the incoming students from the Class of 2024 and introducing them to the campus community.
Meet Sean Youn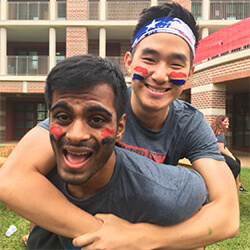 Sean Youn was born and raised in California and after graduating from Harker High School in the San Jose area in 2014, he went on to receive his bachelor's degree in Kinesiology with a sports medicine concentration from Rice University. Sean is an avid fan of Los Angeles-area professional sports teams — such as the Lakers and Dodgers — and on the weekends, you'll find him hanging out with his 7-year-old dog named Blaise; participating in a pickup game of basketball; or cooking up new recipes with ingredients he purchased at Trader Joe's.
Path toward Medicine
"I come from a family of doctors. My grandfather and uncle are anesthesiologists and my father is a colorectal surgeon. Listening to stories about their interactions with patients and their families and understanding the gravity of their impact grew my respect for the profession from an early age. Then to see these stories played out in person, whether I was watching my father round on his patients or handing him sutures while he performed surgery in a Nicaraguan village while on a medical mission trip, was something special. And finally, the fulfillment I felt working with patients myself, but wanting to do even more for them, inspired me to become a doctor. Being a physician is quite the responsibility, but I know that if I learn and train diligently and serve honestly and compassionately, the relationships I form with future patients will continue to be the reason why I chose this career path."
Choosing the College of Medicine – Phoenix
"This is probably an overused answer, but I truly mean it when I say the College of Medicine – Phoenix is first and foremost about the students. On interview day, I felt like Dean Fogerty and the rest of the admissions team already knew who I was, what I was passionate about and how best to guide me into being the doctor I wanted to become. The questions they asked during the interview showed that the school isn't just looking for compassionate and smart individuals, but also ones that see the merit in working with underserved populations. Finally, while the curriculum, research opportunities and facilities were very impressive, I was most interested in meeting the other applicants, knowing that they could be my future classmates. On top of being extremely impressive people, everybody was cordial, reassuring and even giving tips to those who hadn't done an MMI interview before. They chose collaboration and camaraderie over competition, which was amazing to see. Even though it was a small sample size, I trusted in the school's vision of a student body that I would be lucky and wanted to be a part of."
Entering Medical School During a Global Pandemic
"It's been a tough six months for all of us, and some have been impacted by COVID-19 more than others. With respect to the profession, it's been very humbling. It has reminded me that there are many things outside of the physician's control and that while we can sometimes be distracted by titles, reputation and salary, the essence of being a doctor is to improve and save lives. Hearing the testimonies of doctors on the front lines has been an inspiration and given further assurance that this is the career path for me. I do believe that the support, compassion, and respect we show each other during these difficult times will ultimately pull our community even closer together."
Volunteer and Research Experience
"For the past two years, I've been trying to learn more about inequalities in accessibility of health care, namely through my work with Native American communities. Four months after graduating from college in the spring of 2018, I went to the Pine Ridge Reservation in South Dakota to teach at Red Cloud Indian School. I not only learned about Lakota tribal medicine — such as sweats and sage burning — but also the difficulties that rural hospitals face — such as lack of resources and community outreach/health education programs. This past year, I worked at the Indian Health Center in Santa Clara, CA, to learn more about the unique problems facing urban Native populations. One of my goals is to continue this education at the Phoenix Indian Center and Native Health organization in hopes of returning to the Pine Ridge Reservation to help the amazing community that I bonded with while I was there."
What Are You Most Excited About?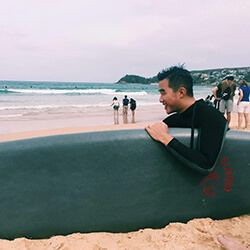 "Meeting everybody. I wouldn't be where I am without the amazing mentors and role models I've had throughout my life. To that end, to the professors, doctors and College of Medicine – Phoenix staff, I can't wait to meet you, and I wholeheartedly appreciate you helping me through this journey. I also wouldn't be here without classmates who've inspired and pushed me every day. To that end, class of 2024, although this isn't the start to medical school we envisioned, I am very excited to get to know you and see you all become accomplished doctors. If anybody likes to play basketball and volleyball, go on hikes, cook or play board games, let me know."
Interesting Fact about Sean
"If I weren't a doctor, I would have been a marine biologist. Growing up in California and going to beaches and tide pools while I was young helped spark that interest. During my junior year, I studied abroad at the Great Barrier Reef and completed a poisonous sea slug research project. The following summer I conducted a project at the Woods Hole Marine Biological Laboratories in Massachusetts, looking at stingray camouflage."
Topics
About the College
Founded in 2007, the University of Arizona College of Medicine – Phoenix inspires and trains exemplary physicians, scientists and leaders to optimize health and health care in Arizona and beyond. By cultivating collaborative research locally and globally, the college accelerates discovery in a number of critical areas — including cancer, stroke, traumatic brain injury and cardiovascular disease. Championed as a student-centric campus, the college has graduated 669 physicians, all of whom received exceptional training from nine clinical partners and more than 2,600 diverse faculty members. As the anchor to the Phoenix Bioscience Core, which is projected to have an economic impact of $3.1 billion by 2025, the college prides itself on engaging with the community, fostering education, inclusion, access and advocacy.