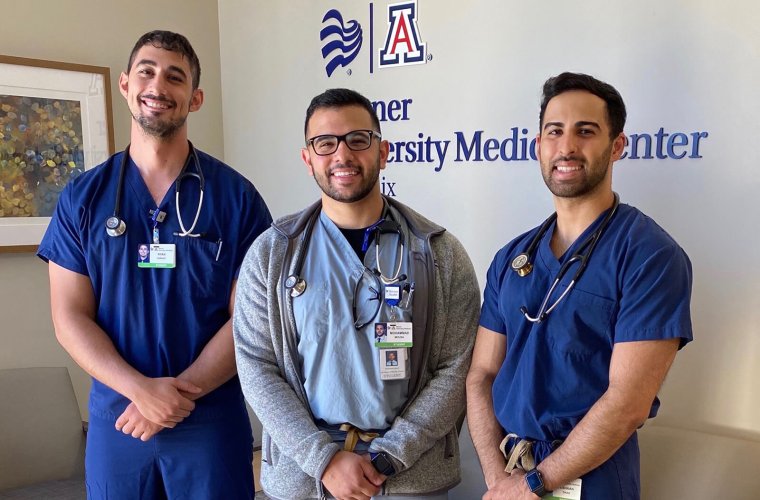 Medical Students Explore Efficacy of Potential COVID-19 Therapeutic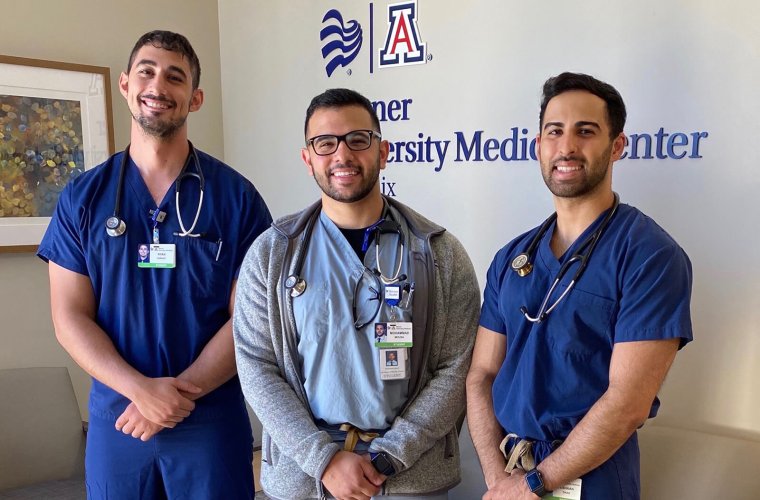 Perspective Analyzes the Clinical and Historical Information Available on Convalescent Plasma Transfusion
Three medical students at the University of Arizona College of Medicine – Phoenix are trying to improve clinical decisions for COVID-19 by consolidating the clinical and historical information available on a treatment known as Convalescent Plasma (CP) Transfusion.
This study was led by fourth-year medical students Ryan Farhat, Mohammad Mousa and Eshaan Daas, along with their mentor Marilyn Glassberg, MD, chief of the Division of Pulmonary Critical Care and Sleep Medicine. Findings were published on July 28, 2020, in Frontiers in Medicine.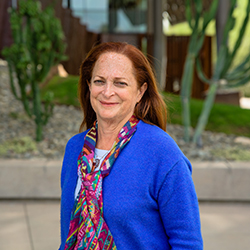 There are more than 10 million cases and 500,000 deaths reported worldwide caused by COVID-19, with no effective treatment regimen. Historically, CP has been utilized in the treatment of viral respiratory pathogens. This study explored the efficacy of CP to facilitate an informed decision regarding the use of CP for COVID-19.
"With the rising mortality of COVID-19 and the lack of successful therapy, every possible treatment must be properly explored," said Mousa. "CP is plasma with COVID antibodies from patients who have recovered from the virus. It has been used historically in previous virus outbreaks and a few early case reports have demonstrated that it may be beneficial for patients with active infections. CP is already being used in many hospitals around the world for those who are failing current treatment regimens. The need for a large randomized control trial is extremely necessary to determine if CP is effective."
This project started during the initial phase of the current pandemic when the early studies in China were published. Mousa said that they were fortunate to work with Dr. Glassberg, who provided excellent mentorship and strong support during this project.
"There were a few potential therapies for COVID-19 when we started this project," said Farhat. "We heard about hydroxychloroquine, remdesivir, azithromyocin and dexamethasone being effective in treating symptomatic patients. Convalescent plasma has been historically used to treat SARS and MERS, making us curious about its effectiveness in treating our current pandemic. We hope that the completed clinical trials can lead to an improvement in the morbidity and mortality worldwide."
The perspective looked at the advantages of CP against COVID-19 by analyzing studies using CP during SARS, influenza pandemic and MERS, which demonstrate potential for clinical efficacy during the COVID-19 pandemic. The perspective also highlighted the limitations of CP implementation — such as transfusion of blood products, specifically plasma, being associated with a few rare adverse effects.
"Perspectives help direct future studies by identifying data that is needed to provide efficacy," Dr. Glassberg said. "Ryan, Mohammad and Eshaan had a specific question: 'Would CP be efficacious?' Our perspective suggested that more studies needed to be done, with the most recent trial suggesting that the timing and titer of neutralizing antibodies make a difference in outcome."
After evaluating the advantages and limitations of CP, the study said that there is promise in this treatment option for patients with COVID-19. They added that there are currently multiple randomized trials in progress evaluating the effectiveness of CP.
"We hope our work contributes to the advancement of our understanding of this virus and results in positive health care outcomes," Daas said. "Lastly, while novel treatment options are explored by researchers around the world, it is still a collective duty to keep our community healthy with measures such as social distancing, wearing a mask and hand washing."
About the College
Founded in 2007, the University of Arizona College of Medicine – Phoenix inspires and trains exemplary physicians, scientists and leaders to optimize health and health care in Arizona and beyond. By cultivating collaborative research locally and globally, the college accelerates discovery in a number of critical areas — including cancer, stroke, traumatic brain injury and cardiovascular disease. Championed as a student-centric campus, the college has graduated 669 physicians, all of whom received exceptional training from nine clinical partners and more than 2,600 diverse faculty members. As the anchor to the Phoenix Bioscience Core, which is projected to have an economic impact of $3.1 billion by 2025, the college prides itself on engaging with the community, fostering education, inclusion, access and advocacy.