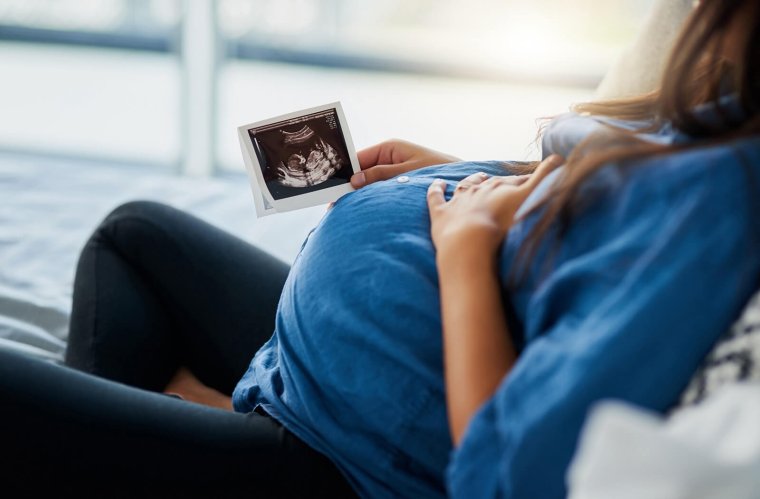 Medical Students Teach Life Saving Lessons to Expecting Teenage Mothers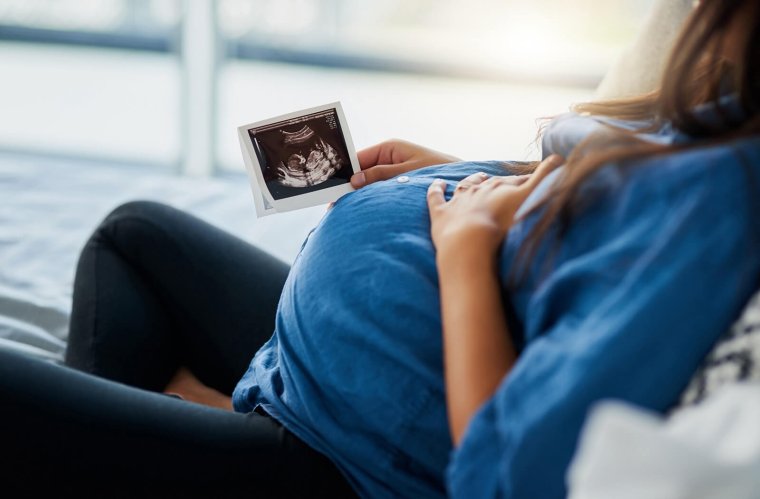 The New Hope Teen Pregnancy Training Program Pivoted during the Pandemic to Keep Serving Expecting Mothers
Imagine being a pregnant teen trying to keep your baby — and yourself — healthy during a pandemic. For local teens, support and guidance came in the form of an online virtual pavilion taught by medical students from the University of Arizona College of Medicine – Phoenix.
The New Hope Teen Pregnancy program, led by program director and certified nurse-midwife, Tammalynn Bambulas, MSN, CNM, provides teenage-focused pregnancy curriculum at Valleywise Health, formerly Maricopa Integrated Health Systems. The program provides comprehensive, specialized prenatal patient care and life skill classes. 
The coronavirus pandemic forced the program's leaders to revamp the curriculum from in-person workshops to online sessions in summer 2020. Originally, the program resembled a typical classroom setting in which expecting mothers would attend in-person classes, two hours a week over four weeks at the New Hope Teen Childbirth Clinic on the Valleywise Health campus.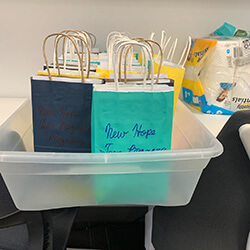 Medical student Leeann Qubain, Class of 2023, who previously volunteered with the program and understood its tremendous impact, sprang into action. She reached out to tech-savvy classmate, Michelle Wang, to help convert the curriculum to a virtual-friendly format with interactive features. The refreshed platform uses video-conferencing software and includes lifestyle activities, such as planning healthy meals with a coupon-cutting exercise that has teenagers craft their own healthy-eating collage — like a Pinterest board. The student leaders incorporated a bingo game to test the participants' understanding at the end of each session.
The program's participants are current patients of Bambulas. Course materials were provided via goodie bags at their prenatal appointments. The goodie bags included healthy snacks, a bingo game card, and other hands-on, instructional materials. One such activity involves inserting a ping pong ball into a balloon to demonstrate the dilation of the cervix.
Students Become Instructors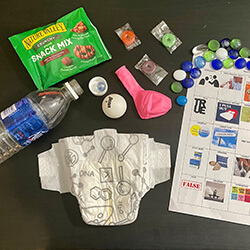 While Qubain and Wang took on New Hope leadership roles and transitioned the program's curriculum to an online platform, they also helped Bambulas train the next cohort of medical students to run the program. Natalie Alteri, Class of 2024, was among the class of over 20 students who trained in the program's curriculum in September 2020. She credits the success of the training to the enthusiasm and guidance by Bambulas and the leadership team. Alteri emphasized that Bambulas instilled in the trainees that by the end of the program, they would be fully equipped to conduct the courses on their own.
"The team had done a great job putting together training materials and exercises for us that taught us so much about pregnancy, even extending to some information regarding the first few months of parenting," said Alteri.
Bambulas developed a training day for medical students to learn how to teach the classes on their own. After training in New Hope's curriculum, students were assigned in teams of two or three to conduct two-hour workshops over the four-week period. The course load covered topics, including:
Week 1 – Health Pregnancy: How pregnancy occurs, normal fetal development, healthy nutrition, healthy menu creation, safe exercises, weight gain recommendations, dangers of substance use in pregnancy, precautions and sex in pregnancy.
Week 2 – Labor and Delivery: When to go to the hospital, coping techniques for natural birth, pros and cons of pain medications and epidural anesthesia, indications for a cesarean section, normal labor progress and support from designated support person.
Week 3 – Postpartum and Planning for the Future: Postpartum care, career interests, next steps for career planning, future goals, plans for another baby and pregnancy prevention — with all methods of contraception covered in detail.
Week 4 – Breastfeeding and Baby Care: Benefits of breastfeeding and tips for success, how to give a bath, change a diaper, calm a fussy baby and practice safe sleeping habits.
Expecting teenage mothers who attend all four sessions receive a free Pack-n-Play at the completion of the program. A Pack-N-Play provides a comfortable, safe place for a baby to sleep and play, whether at home or away.  This crucial intervention measure can save a baby's life by preventing Sudden Unexpected Infant Death Syndrome, among other causes of newborn morbidity.
Alteri continued, "Teaching this class was such a positive experience and a highlight of my fall. I loved the opportunity to support these young women and support the work at New Hope."
Alteri, along with fellow Class of 2024 medical students Emily Galloway and Theresa Bui, will take over the New Hope student leadership responsibilities for the upcoming year.
Partnership Serves Crucial Need
The New Hope Teen Pregnancy program began in 2004 when director, Tammalynn Bambulas, MSN, identified the need for a teenage-focused pregnancy curriculum. Bambulas shared that her previous work with teenage patients propelled her idea to write the curriculum and launch the program within her new department.
Community service is an essential component of a medical student's journey at the College of Medicine – Phoenix. Since 2009, the New Hope Teen Pregnancy program has partnered with the college. Students volunteer to teach classes, utilizing their medical skill sets and gaining experience with patients. The service hours also fulfill their "CHIP" requirements.
"At that time, there weren't many volunteer options for UA medical students and those interested in going into obstetrics or adolescent medicine wanted a relevant volunteer opportunity. We began a wonderful partnership that has evolved over time," said Bambulas.
"In return for their altruistic dedication, our students receive the amazing gift of working with a passionate and inspirational leader, Tammalynn Bambulas. She nurtures our students' leadership skills and commitment to service through role modeling and empowerment, and the result is this remarkable program, which strengthens our ties to our community and to Valleywise," said Stephanie Briney, DO, director of Service Learning at the University of Arizona College of Medicine – Phoenix.
Every year, the curriculum is revised by Bambulas based on the latest research, as well as input from the medical students. The students' and program leaders' combined objective to continue to offer the vital content to the vulnerable population of young expecting mothers, is a clear representation of their shared, enduring commitment to serve.
"The partnership between our college and New Hope is an outstanding example of the benefits of true 'service learning,'" concluded Briney.
About the College
Founded in 2007, the University of Arizona College of Medicine – Phoenix inspires and trains exemplary physicians, scientists and leaders to optimize health and health care in Arizona and beyond. By cultivating collaborative research locally and globally, the college accelerates discovery in a number of critical areas — including cancer, stroke, traumatic brain injury and cardiovascular disease. Championed as a student-centric campus, the college has graduated 669 physicians, all of whom received exceptional training from nine clinical partners and more than 2,600 diverse faculty members. As the anchor to the Phoenix Bioscience Core, which is projected to have an economic impact of $3.1 billion by 2025, the college prides itself on engaging with the community, fostering education, inclusion, access and advocacy.