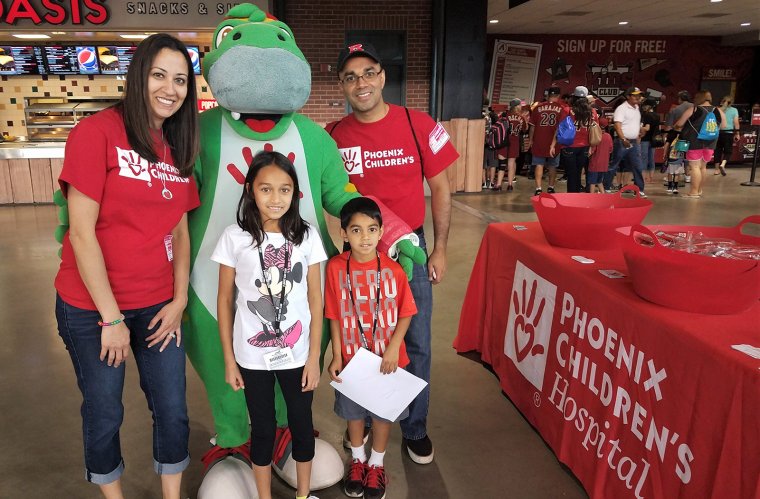 Pediatric Neurologist Treats Children Suffering from Chronic Headaches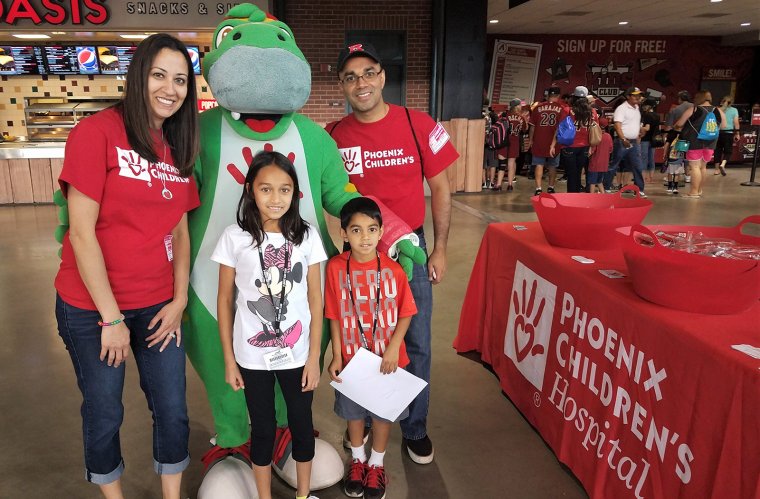 Faculty Profile: Dr. Reena Gogia Rastogi
Reena Gogia Rastogi, MD, FAHS, wanted to become a physician since a young age. Fascinated with the brain and a love for pediatric medicine, Dr. Rastogi pursued pediatric neurology, where she now cares for children who suffer from headaches.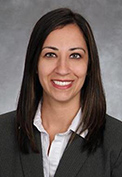 Dr. Rastogi is a clinical assistant professor in the Department of Child Health and Neurology at the University of Arizona College of Medicine – Phoenix. She has helped train medical students and residents since 2014 at the medical school. She is also the clinical director of the Pediatric Headache Medicine Program and program director of the Pediatric Headache Medicine Fellowship Program at Barrow Neurological Institute at Phoenix Children's Hospital. In addition to educating the next generation of physicians and treating patients, Dr. Rastogi is the mother of a 12-year-old daughter and 9-year-old son, who she refers to as "amazing."
Dr. Rastogi grew up in Sugar Land, Texas, where both of her parents worked in health care, owning a home health company for more than 20 years.
"I always knew I wanted to be a doctor," Dr. Rastogi said. "I used to go to the hospital with my dad during the summers to volunteer. I had an interest in the mind and the brain pretty early on, even before college."
Dr. Rastogi's interest in the brain is what drew her to pursue a degree in psychology in undergrad, with pre-med on the side. She attended medical school at St. George's University in Grenada and clinicals in New Jersey, where she deserved her passion for both pediatrics and pediatric neurology. About 13 years ago, she moved to Phoenix for her residency training at Barrow Neurological Institute. After residency, she went into private practice for one year, before heading back to Barrow Neurological Institute at Phoenix Children's Hospital. "I have had an interest in Neurology as long as I can remember," she said. "During my clinical rotations in medical school, I found that I enjoyed Pediatrics so much — I love taking care of kids and trying to make them feel better. That's how I became interested in Pediatric Neurology. I came to specialize in headache medicine, because one of my most fabulous mentors during residency was Marcy Yonker, MD, who is a headache specialist, and director of the Headache Program before me. She was great and I learned so much from her."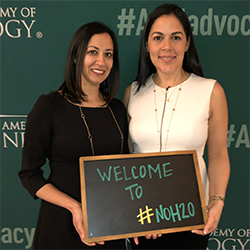 When Dr. Rastogi started working at Phoenix Children's Hospital, she focused her practice on headaches, as this is a big part of what they see in general child neurology. She became board-certified in headache medicine and after Dr. Yonker left Phoenix Children's Hospital, Dr. Rastogi took over as director.
As co-director of the Pediatric Headache program, Dr. Rastogi manages the clinical side of the program while her colleague, Robert Little, MD, is the research director. They have six doctors and one nurse practitioner in their group who specialize in pediatric headaches.
"I handle all the clinical aspects of the program," Dr. Rastogi said. "This means that I ensure our headache clinics are running smoothly and that we are providing the most up-to-date, evidenced-based care to our pediatric patients with headaches. Our group participates in various community education events for patients and families, as well as education for medical students, residents, fellows, primary care providers and other neurologists. My job is to make sure we are involved in these educational platforms. I am also the liaison between other medical specialties and the headache specialists."
Additionally, Dr. Rastogi and her team are heavily involved in research and participate in clinical trials to determine if headache medications and non-medication treatments are safe and effective in pediatric patients. They also do clinical research within their institution. Some examples include looking at how a specific treatment works for children or trying to implement a migraine action plan as part of the treatment for kids. Dr. Rastogi said that there are few studies for pediatric headaches out there, so research is really important for their patients.
"As doctors, we are dedicated to making the lives of our patients better," she said. "That's our goal for everything that we do from treatments, to research and to education."
Dr Rastogi's advice for other health care providers and the next generation of physicians is to work hard and take time for yourself and family. "You can't take care of others if you don't take care of yourself."
About the College
Founded in 2007, the University of Arizona College of Medicine – Phoenix inspires and trains exemplary physicians, scientists and leaders to optimize health and health care in Arizona and beyond. By cultivating collaborative research locally and globally, the college accelerates discovery in a number of critical areas — including cancer, stroke, traumatic brain injury and cardiovascular disease. Championed as a student-centric campus, the college has graduated 593 physicians, all of whom received exceptional training from nine clinical partners and more than 2,400 diverse faculty members. As the anchor to the Phoenix Biomedical Campus, which is projected to have an economic impact of $3.1 billion by 2025, the college prides itself on engaging with the community, fostering education, inclusion, access and advocacy.