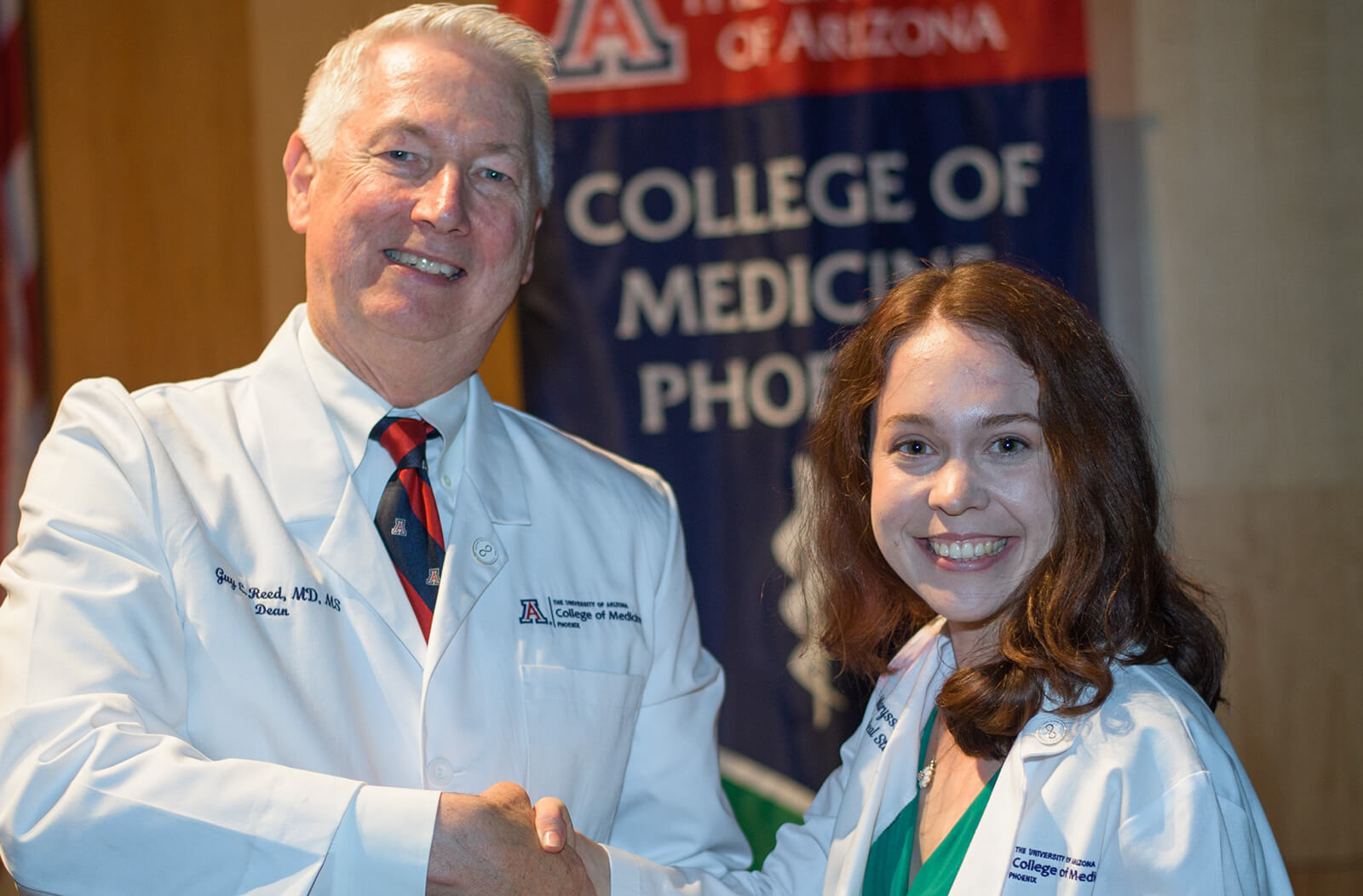 Prior Rural Health Experience Inspires Student to Participate in New Clerkship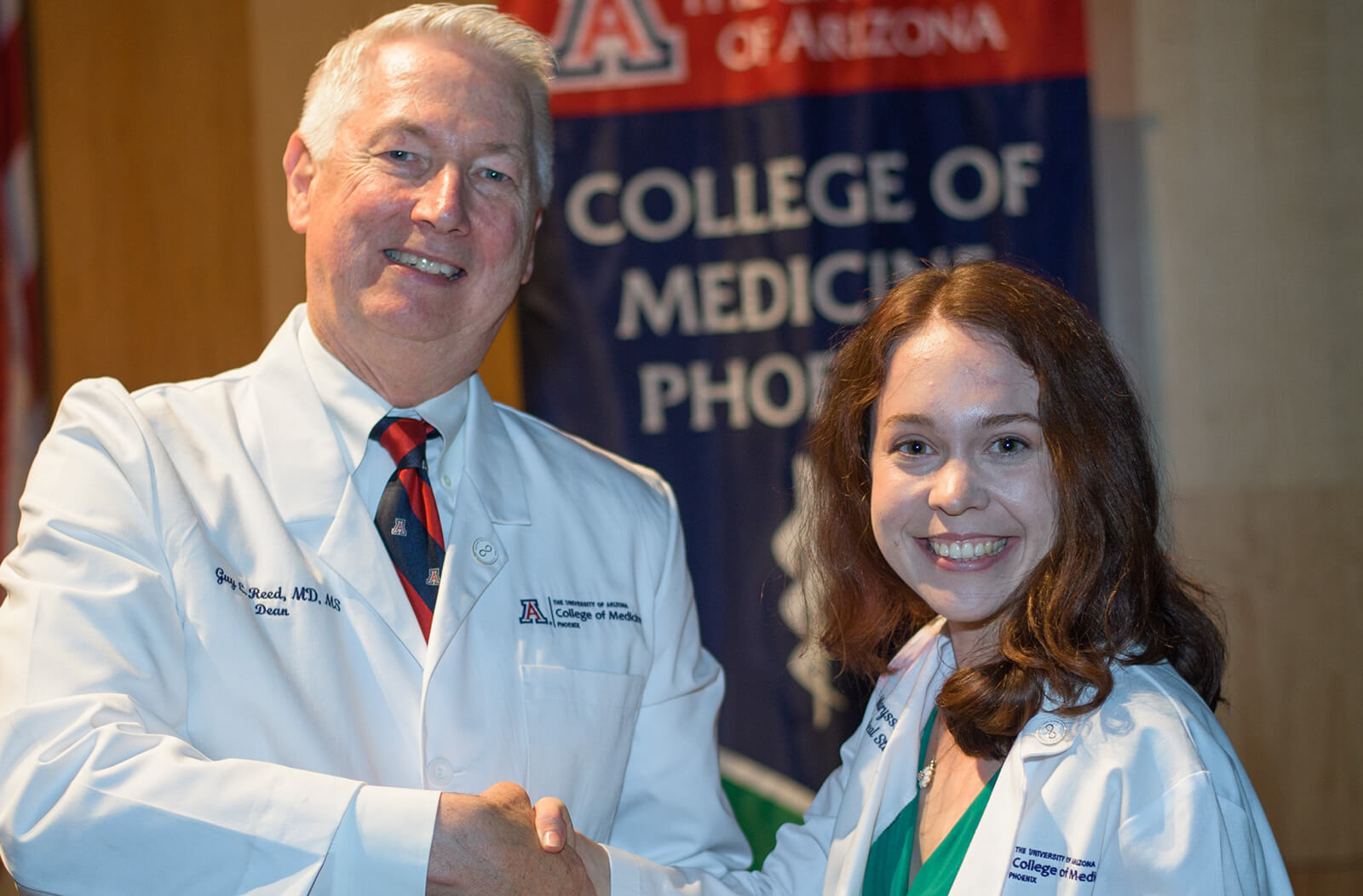 Maryssa Spires' Previous Rotation in Payson Sparked Her Interest to Further Pursue Rural Medicine
COVID-19 forced everyone to pivot last year, including three third-year medical students who were members of the inaugural Longitudinal Integrated Clerkship (LIC) cohort in Payson, Arizona. The clerkship was created through  a collaborative partnership between the Rural Health Professions Program at the University of Arizona College of Medicine – Phoenix and the MHA Foundation to address the critical physician shortage in rural communities in Arizona, such as Payson. The clerkship is designed to embed medical students in the community for eight months as they learn about rural health and develop their skills.
What led you to participate in the Longitudinal Integrated Clerkship (LIC)?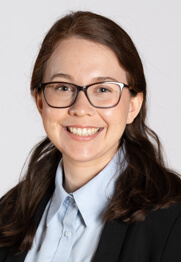 I was interested in rural medicine as a career opportunity. I spent a month in Payson between my first and second year of medical school as a rotation part of the Rural Health Professions Program. When the opportunity came to go back to Payson and to spend more time there, I was really excited about that.
Did you learn anything surprising about rural health — such as the differences in demographics? 
I learned that rural medicine is very different, and that it might be practiced in a different way from how medicine is practiced in an urban setting. What I mean is that in rural medicine, the doctors are much more likely to know each other's patients. They are much more likely to know their patients on a personal level; these patients are their neighbors, the coaches for their children, the teachers at the elementary school and the people that work at their favorite restaurant. The physicians have more personal connections because of that; it changes the way that medicine is practiced.
What was your experience in the rural health setting during the COVID-19 pandemic?
Being in Payson during the COVID-19 pandemic definitely changed our experiences, beyond just social distancing and mask wearing. Because of those kinds of changes, we also were able to participate in helping with COVID-19 testing, results testing, helping get people on the vaccination list and with the vaccine clinics. So, that was very exciting to be able to be useful and participate in the community in that way.
Also, being in medical school during the pandemic is just very different because we did have a lot of changes due to safety. Patients weren't able to have friends and family visit in the hospital. That means, maybe you are calling a patient's family or maybe you are setting up FaceTimes for patients and their families.
Telemedicine was regularly used to observe COVID-19 safety guidelines during the LIC. What did you think of it?
I like telemedicine. Some of the things that I really enjoyed were being able to see people in their natural environment. Normally, when you see people in a clinic, you don't get to learn as much about their life. But when you are on telemedicine, you get to see more of the family dynamic and where they live. Those are the kinds of things I think you miss a lot of times if you are in a clinic or in the hospital because you don't get to see the whole life of this person. You get to see, "Oh, they're here for pneumonia," or, "They're here because they had a heart attack." You don't get to see the different facets of their life; telemedicine lets you do that because you are literally talking to them in their home.
How are you able to diagnose a patient with telemedicine?
It can be a little more difficult sometimes, but if you are really trying to get information and the patient's working with you to provide that information, you can find a lot of things out. We have better technology than — I think — we thought we did when we started doing telemedicine. You can see a lot over cameras, and you can get pretty good pictures of rashes. Patients can also send pictures to you, and that can be very helpful.
With the physical exam, you don't need to know necessarily where your lymph nodes are, but if you talk through how to feel under your neck with questions, "Do you feel anything there?", you actually can get a lot of information from the patient. Basically, we are helping a patient be the physician for the day, which provides us with more hands-on information.
Did you grow up in a rural environment or in an urban area?
I would say I grew up in a smaller town — not a rural area and not a particularly urban area, either. My interest in rural medicine is about a small-town feel, having connections with my patients outside of the clinic and also having a really tight-knit medical community. I grew up in Mission Viejo; it's a town of 100,000 in Southern California.
Did you learn anything interesting about yourself and how you will eventually practice medicine as a result of the LIC?
I'm really interested in practicing in a small town, and I think that was definitely strengthened by the LIC. I think seeing physicians work together the way they do in Payson to help the community, especially to rally around testing and vaccinations, was really inspiring to me and definitely encouraged me to continue with the path of going into rural medicine.
What are you most looking forward to post-graduation?  
I think Match Day will be very exciting. I'm just really excited to be able to be a doctor. I mean, I've worked on this for quite a while now, and being in medical school is very exciting. Starting the fourth year is even more exciting because you are seeing the finish line on the horizon. I'm just really excited to be able to match, and start a residency, and then eventually be able to practice independently.
I've picked family medicine as a specialty because I think it will be the one of the broader fields and also allow me to have a really wide range of things to practice — especially in a rural area. It's important I was able to work with a lot of doctors and patients that have a really broad scope of practice to take care of kids, adults, teens and the whole family.
Do you have any additional thoughts to share about your experiences during the Payson Rural Health LIC?
I want to say that I know that the LIC took a lot of collaboration and that was an effort that Judith Hunt, MD, and others worked on for years. I'm really grateful that I was part of the first class to be in Payson. They were so overwhelmingly accommodating with the COVID-19 schedule changes and so encouraging and supportive. All the physicians I worked with were there to help me learn. Even people that I didn't necessarily work with, including nurses in the hospital and nurse anesthetists, went out of their way to include me and to teach me. I really appreciated that.
About the College
Founded in 2007, the University of Arizona College of Medicine – Phoenix inspires and trains exemplary physicians, scientists and leaders to optimize health and health care in Arizona and beyond. By cultivating collaborative research locally and globally, the college accelerates discovery in a number of critical areas — including cancer, stroke, traumatic brain injury and cardiovascular disease. Championed as a student-centric campus, the college has graduated more than 800 physicians, all of whom received exceptional training from nine clinical partners and more than 2,700 diverse faculty members. As the anchor to the Phoenix Bioscience Core, which is projected to have an economic impact of $3.1 billion by 2025, the college prides itself on engaging with the community, fostering education, inclusion, access and advocacy.