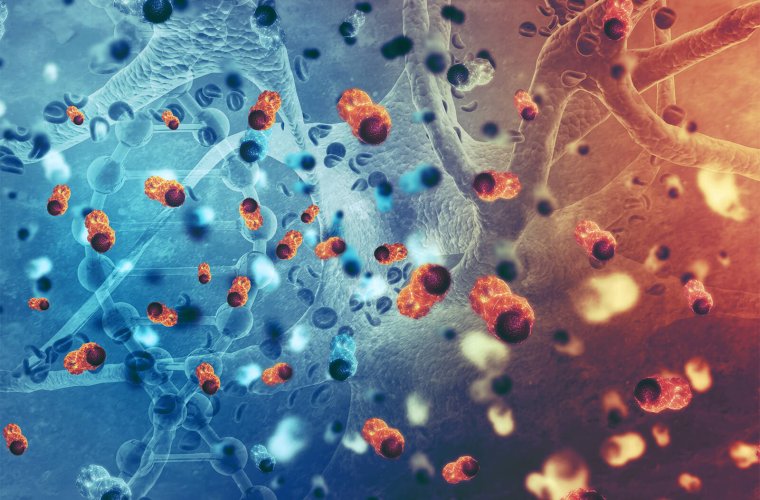 Research Symposium Examines Health and Disease over the Lifespan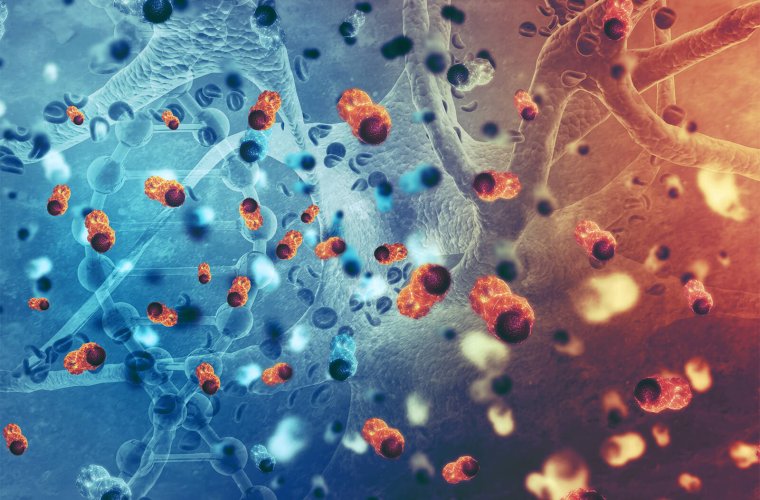 Experts Address Genetic, Clinical and Societal Factors that Contribute to Diseases Affecting People from Early Childhood to Old Age
On Feb. 17, internationally renowned experts in genomic and molecular medicine, neuroscience, nutritional science and public health gathered virtually for the University of Arizona College of Medicine – Phoenix's 4th Annual reimagine Health Research Symposium. They discussed biologic and societal factors that impact the development and treatment of disease over the lifespan.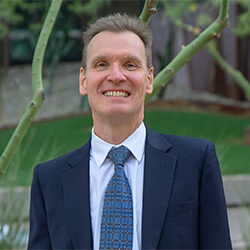 Paul Boehmer, PhD, who serves as the chair of the symposium's planning committee, highlighted the scope of this year's theme and the diverse array of research it showcased. "We wanted to take a broader, inclusive view of the insights provided through basic science and clinical care when combined with societal factors and health disparities," he said.
In the symposium's opening remarks, Guy Reed, MD, MS, dean of the College of Medicine – Phoenix, stated "Science is the discipline that informs and advances medicine, so that we may all have the opportunity to live longer and better lives." The research presented throughout the day supported that statement.
Featuring researchers from the University of Arizona and leading institutions from around the country, the symposium explored several themes with sessions on Aging and the Immune System, Genomic Instability and Cancer over the Lifespan, Gestation and the Environment, and Neurodevelopmental and Neurodegenerative Diseases.
Aging and the Immune System
The symposium opened with presentations by Janko Nikolich-Zugich, MD, PhD, co-director, UArizona Center on Aging; Karen Hastings, MD, PhD, associate professor of Basic Medical Sciences with the UArizona College of Medicine – Phoenix; and Jessica Lancaster, PhD, assistant professor with the Department of Immunology at the Mayo Clinic.
Their lectures, though centralized around aging, covered a wide spectrum of health topics. These included immunity, aging and COVID-19; immune recognition of melanoma; and age-associated impairments of the lymph node.
Genomic Instability and Cancer over the Lifespan
The second session welcomed Nathan Ellis, PhD, chair of the Genetics Graduate Disciplinary Program at the UArizona Cancer Center; Mitchell Cairo, MD, chief of Pediatric Hematology, Oncology and Stem Cell Transplantation at Westchester Medical Center; and Greg T. Armstrong, MD, MSCE, a member of the Department of Epidemiology and Cancer Control at St. Jude Children's Research Hospital.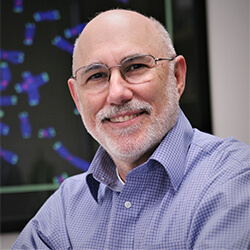 Heavily focused on cancer — particularly in a person's early years — the research broke down epigenetic dysregulation in the development of early-onset colorectal cancer; immunotherapy in childhood, adolescent and young adult lymphomas; and the lifetime impact of cancer therapies on children who suffered from pediatric cancers.
Their talks were proceeded by Jerry W. Shay, PhD — vice chairman of the Department of Cell Biology at University of Texas Southwestern Medical Center, associate director of the Simmons Comprehensive Cancer Center and Southland Financial Corporation Distinguished Chair in Geriatrics — who delivered the keynote address, "Aging and Cancer: Are Telomeres and Telomerase the Connection?" In it, he examined the genetic risk factors for the shortening of telomeres.
Dr. Shay's work in this area has been seminal. His group was the first to develop a robust assay for telomerase (linear chromosomes), demonstrating that introduction of human telomerase reverse transcriptase (hTERT) alone in normal human cells was sufficient to directly immortalize those cells. He was also the first to directly demonstrate that telomere shortening was causal for replicative aging.
As a person ages, their chromosomes are less resistant to damage because of the loss of telomeres, and their stem cells may no longer divide in sufficient numbers. This is referred to as replicative senescence.
As this occurs, their immune system becomes more susceptible to age-related diseases — particularly to cancer. Ninety percent of cancer cells have something called telomerase present; and through hTERT, Dr. Shay's presentation showed the potential to engage telomerase to lengthen telomeres and extend cellular lifespan.
In addition, he noted how cells without telomerase would plateau at a certain point. "We decided once we cloned telomerase, to introduce this into cells that don't have telomerase. We introduced just hTERT into these cells, and, over time, the telomeres in these cells continued to grow." he said. Despite their correlation to cancer, this did not convert the cells they introduced hTERT to into cancerous ones.
"Telomerase expressing normal cells look just like normal cells, except they have the ability to continue to grow indefinitely," he said.
Gestation and the Environment
The prenatal environment can introduce health issues that not only affect a child's development but can continue into adulthood. The role of weathering (health deterioration due to social detriments) on Black women's maternal health, as well as the impact early childhood nutrition has on adult health were shared.
The presenters were Emily Barrett, PhD, associate professor of Biostatistics and Epidemiology at Rutgers School of Public Health; Velia Leybas Nuño, PhD, MSW, an assistant professor in the Department of Health Promotion Sciences at the UArizona Mel and Enid Zuckerman College of Public Health; and Daniel Hoffman, PhD, the Director of the Center for Childhood Nutrition Research.
Neurodevelopmental and Neurodegenerative Diseases
In the symposium's final session, Rita Sattler, PhD, professor in the Department of Translational Neuroscience at Barrow Neurological Institute, and Shenfeng Qiu, MD, PhD, associate professor in the Department of Basic Medical Sciences at the College of Medicine – Phoenix, presented.
Their research relates to the regulation of TDP-43 nuclear export through RNA editing and genetic risk factors for autism respectively.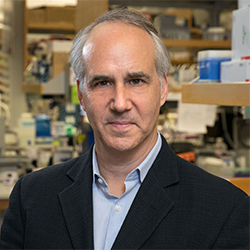 Daniel H. Geschwind, MD, PhD, provided the closing lecture. Geshwind is the director of the Institute of Precision Health, as well as the Center for Autism Research and Treatment. His address, "Integrative Genomics and Systems Biology for Therapeutic Discovery in Brain Disorders," offered insights into how researchers can identify patterns within large sets of genetic/genomic data to pinpoint more precise treatments for neurogenerative diseases.
This process has evolved over time, "Rather than have unidimensional data sets, collect data at multiple levels and to integrate them to have a more systematic and complete view of causal factors," he said.
More than 350 people registered to attend the free event, which was delivered in a virtual format due to the COVID-19 pandemic.
That transition, however, did not hinder the symposium's overall spirit of collaboration. Attendees were able to connect with each other in breakout rooms, view research posters, submit questions to presenters and to learn more about the symposium's sponsors — the Arizona Department of Health Services Arizona Biomedical Research Centre and the Flinn Foundation.
Research is one of four pillars in the College of Medicine – Phoenix's mission and a central tenet of its Five-Year Strategic Plan. Dr. Boehmer noted the symposium provides a chance for thought leaders from academia, industry, health care and the community to present and discuss solutions to the contemporary challenges in the biomedical sciences.
"We want to use this conference as an opportunity to deliver a top-quality program in contemporary medicine, with recognized speakers in the field, and to highlight the College of Medicine – Phoenix as a premier venue for such events" he said.
About the College
Founded in 2007, the University of Arizona College of Medicine – Phoenix inspires and trains exemplary physicians, scientists and leaders to optimize health and health care in Arizona and beyond. By cultivating collaborative research locally and globally, the college accelerates discovery in a number of critical areas — including cancer, stroke, traumatic brain injury and cardiovascular disease. Championed as a student-centric campus, the college has graduated 669 physicians, all of whom received exceptional training from nine clinical partners and more than 2,600 diverse faculty members. As the anchor to the Phoenix Bioscience Core, which is projected to have an economic impact of $3.1 billion by 2025, the college prides itself on engaging with the community, fostering education, inclusion, access and advocacy.