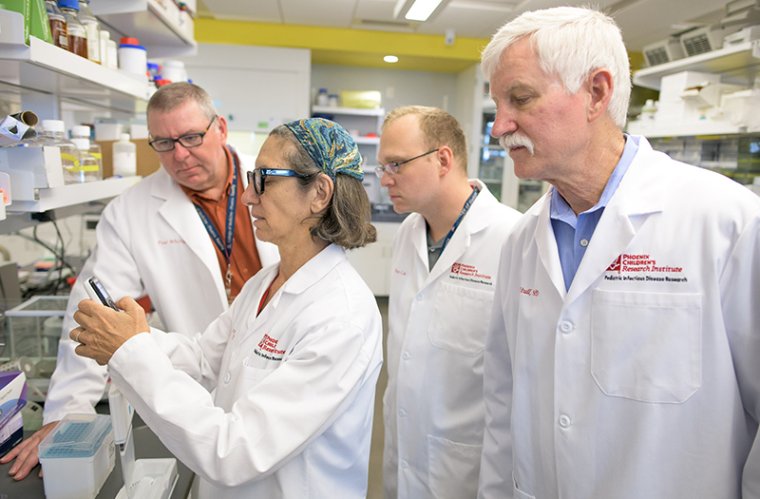 Researcher Hopes to Find Cure for the Common Ear Infection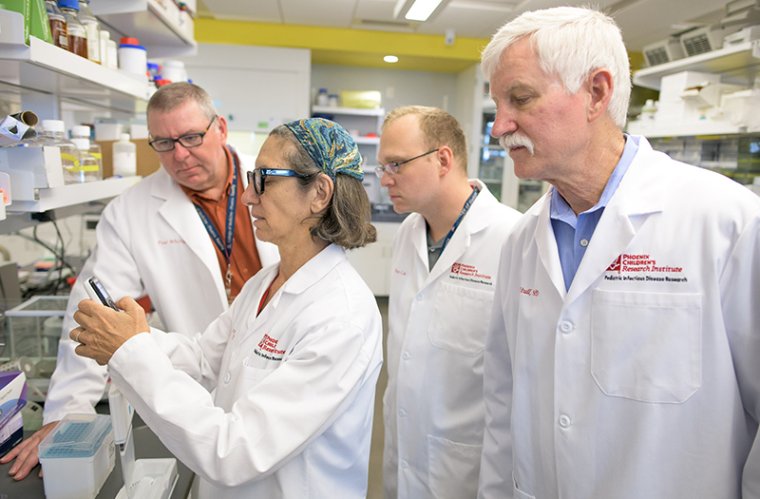 Terrence Stull, MD, Uses Molecular Genetics to Study the Haemophilus Influenzae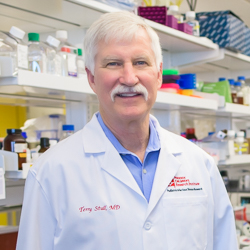 Terrence Stull, MD, is using molecular genetics to study the Haemophilus influenzae, the most common cause of ear infections and the bacteria associated with exacerbations in 11 million adults with Chronic Obstructive Pulmonary Disease (COPD). His goal is to eliminate the infection.
Dr. Stull arrived at the University of Arizona College of Medicine – Phoenix in October 2016 after serving as chairman of the Department of Pediatrics at the University of Oklahoma Health Sciences Center for 22 years. He is a professor in the Department of Child Health and senior vice president of research at Phoenix Children's Hospital.
Explain Your Research
Our laboratory is a molecular genetics laboratory. My research has focused on H. influenzae since my Infectious Diseases fellowship training in Seattle after training to become a pediatrician. For many years, we investigated the molecular events that allowed H. influenzae to cause infection, specifically the molecular mechanisms of iron and heme acquisition. We decided that we spent so many years studying the H. influenzae that we would try to get rid of it. The way to get rid of it would be a vaccine. So, we took our molecular genetics skill set and applied it to the world of vaccinology.
What is Your Approach?
We are interested in using reverse vaccinology to identify protein vaccine targets for H. influenzae. In reverse vaccinology, we use bioinformatics and analyze genome sequences rather than starting by growing the bacteria. We start backward.
During the past five years, we have identified the most likely H. influenzae vaccine targets that the immune system could attack to prevent infections. Now, these proteins can be tested to see if they protect against ear infections and infections in people with COPD.
Why is this Research Important?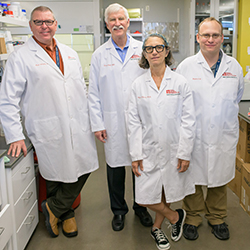 Development of a vaccine against H. influenzae would be an important step toward eliminating ear infections and improving the lives of the 11 million adults with COPD, the third most common cause of death by disease in the United States.
Are You Involved in Additional Research?
In addition to H. influenzae research, we developed the method of ribotyping that first demonstrated the person-to-person transmission of the antibiotic-resistant bacteria B. cepacia in people with cystic fibrosis. This impacted how cystic fibrosis patients are cared for. This was the first time it was demonstrated that a bacteria moves from one person with cystic fibrosis to another, meaning it's contagious. Because of this, the Cystic Fibrosis Foundation has progressively developed clinical protocols for reducing infections in people with cystic fibrosis
Topics
About the College
Founded in 2007, the University of Arizona College of Medicine – Phoenix inspires and trains exemplary physicians, scientists and leaders to optimize health and health care in Arizona and beyond. By cultivating collaborative research locally and globally, the college accelerates discovery in a number of critical areas — including cancer, stroke, traumatic brain injury and cardiovascular disease. Championed as a student-centric campus, the college has graduated 669 physicians, all of whom received exceptional training from nine clinical partners and more than 2,600 diverse faculty members. As the anchor to the Phoenix Bioscience Core, which is projected to have an economic impact of $3.1 billion by 2025, the college prides itself on engaging with the community, fostering education, inclusion, access and advocacy.