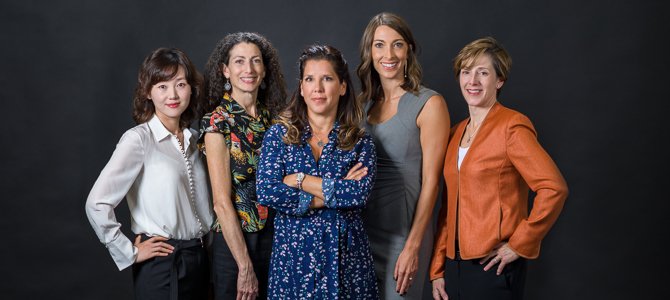 Researchers Study Environmental Factors Affecting Stem Cells, the Pathology of Ancient Remains, Rare Birth Defects Using Informatics, Sleep Disruption After a Brain Injury and the Care of Poisoned Patients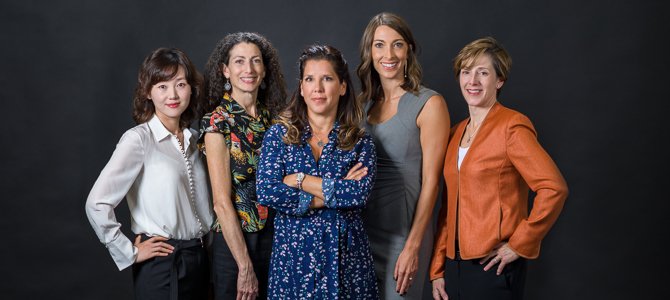 The University of Arizona College of Medicine – Phoenix is featuring women researchers and faculty who are making inroads in traditionally male-dominated scientific and health care fields.
The special coverage that began this fall as part of Women in Medicine and Science month continues, as we highlight advocacy of women physicians and scientists and health issues impacting female patients.
Won Hee Lee, PhD, investigates how exposure to environmental hazards such as smoking affects stem cells. Anne Titelbaum, PhD, is a biological anthropologist who studies pathology in ancient skeletal remains. Pamela Garcia-Filion, PhD, leverages informatics to develop treatments for a rare birth defect — optic nerve hypoplasia. Rachel Rowe, PhD, explores sleep disruption after a traumatic brain injury. Aryn O'Connor, PhD, is dedicated to the acute bedside care of poisoned patients.
Read more about their research and their passion for mentoring other women in science and medicine.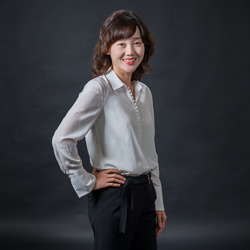 Won Hee Lee, PhD, is an assistant professor in the Department of Basic Medical Sciences at UA College of Medicine – Phoenix. After the completion of her PhD in Biomedical Engineering at Virginia Tech — where she worked on research projects related to radiobiology and radiation protection — she pursued a postdoctoral fellowship at Stanford University in Cardiovascular Medicine and Radiology before becoming an instructor of Cardiovascular Medicine in the Stanford Cardiovascular Institute. Dr. Lee is the recipient of a Beginning Grant-In-Aid Award and a Scientist Development Grant from the American Heart Association. She has research expertise in Translational Radiation Biology and Stem Cell Biology, focusing on the use of human-induced pluripotent stem cells to study the interplay between environmental exposure such as radiation and e-cigarette/cigarette smoking and the development of cardiovascular diseases.
"As a new faculty member, I feel fortunate to be surrounded by females in the fields of science and medicine who are incredible sources of support and inspiration. Diversity in the faculty ranks will benefit everyone and contribute to effective mentoring and a productive research environment. With the shortage of women in science and medicine, particularly in senior positions, it is essential to increase the opportunities for young females to develop their interests and pursue careers in science and medicine."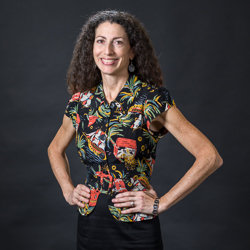 Anne Titelbaum, PhD, is a biological anthropologist who specializes in human skeletal biology, paleopathology and bioarchaeology. Her primary research area is Andean South America, with research interests that include pathology in ancient skeletal remains, developmental anomalies, trauma, musculoskeletal stress and mortuary practices. She has participated in a number of archaeological projects in Peru, including the Proyecto Arqueológico Huaca de La Luna, the Proyecto Arqueológico Complejo El Brujo, the Huaca Prieta Archaeological Project and the Proyecto Arqueológico Huari-Ancash. She is a faculty member in the Department of Basic Medical Sciences, and teaches clinical anatomy to UA College of Medicine – Phoenix students, NAU physician assistant and physical therapy students and ASU graduate students.
"My advice to aspiring female scientists is to pursue your interests. Don't believe someone who says that you can't do something, and don't be intimidated by something you do not yet understand; instead, challenge yourself to learn it and know it. Find a mentor who inspires you and fosters your growth. Be brave and resilient when faced with obstacles and challenges, and keep working toward your goal. If something doesn't work the first time, regroup, revise and try again. And keep in mind that there isn't a single path toward your career's destination; sometimes the indirect paths are the most interesting and rewarding."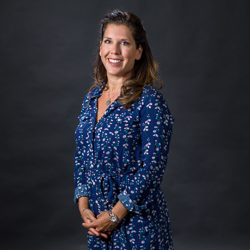 Pamela Garcia-Filion, PhD, leverages informatics to study the complex interplay between biological, geographic and sociodemographic factors on health status and adverse health outcomes. Her primary research interests are the prenatal period and clinical outcomes of a birth defect, optic nerve hypoplasia. The data challenges of studying a heterogeneous and historically rare disease is what led Dr. Garcia-Filion to design an informatics framework that could organize and store large amounts of prenatal, clinical and sociodemographic data from disparate sources. With an automated and robust disease registry in place, Dr. Garcia-Filion and collaborators have published ground-breaking research in the understanding of the disease. The goal of her work is to demonstrate the power of standardizing and systematizing data capture, retrieval and analytics to improve population health.
Dr. Garcia-Filion is a research associate professor in the Department of Biomedical Informatics. She teaches data analytics to fellows in the Clinical Informatics Fellowship Program, data visualization to medical students and is passionate about demystifying the field of data science. She received a PhD in Epidemiology from the University of Southern California.
"I thought I had to choose between having a family or earning a PhD. But one of my mentors told me that there are a lot of women who are mothers and have children during their PhD. They just do it. Women must stand tall and be strong to ensure that they never go unrecognized in medicine and science. In doing so, younger women will know it is possible for them to make similar achievements."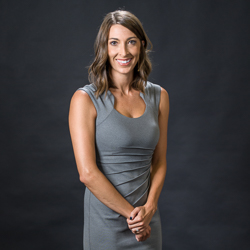 Rachel Rowe, PhD, is an assistant professor with the Translational Neurotrauma Research Program, whose research is focused on the ongoing struggle to maintain physiological homeostasis in the context of traumatic brain injury and aging. She specializes in investigating the disruption of sleep mediated by central and peripheral inflammation. Identifying the role of inflammation in regulating sleep disturbances is expected to translate clinically to improved treatment of patients with a brain injury by reducing the burdens of the injury that are associated with poor quality of life.
She is a leader in translational models of sleep disturbances following acquired neurological injury and has presented her research globally, including in Brazil, Canada, South Africa, South Korea and the Netherlands. She also received a Society for Neuroscience Exchange awarded by the Neuroscience Global Affairs Committee to present her findings at the Japan Neuroscience Conference. Her research and efforts have been internationally recognized; she received a Young Investigator Award from the International Brain Injury Association at the World Congress on Brain Injury.
"I am not striving solely to be an excellent female scientist; rather, I am striving to be an excellent scientist who happens to be female. As an early stage investigator, I am grateful for the women who came before me and blazed the trail for our generation of women so that we could have equal opportunities in biomedical sciences and related fields."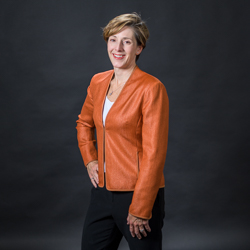 Aryn O'Connor, PhD, is director of the University of Arizona College of Medicine – Phoenix Medical Toxicology Fellowship. After completing her medical training in Emergency Medicine and Medical Toxicology at Indiana University School of Medicine, she moved to Phoenix, where she works as a medical toxicologist for an admitting service at Banner – University Medical Center Phoenix and Phoenix Children's Hospital. She is dedicated to graduate medical education and the acute bedside care of poisoned patients. She is enthusiastic about the continued growth and evolution of medical toxicology as a subspecialty. Dr. O'Connor is an associate professor of Emergency Medicine and Internal Medicine at the UA College of Medicine – Phoenix. She is a member of the board of directors for the American College of Medical Toxicology. She co-founded and plays an instrumental role in the organization's Women in Toxicology section. She also is passionate about gender-equality in medicine and women physicians achieving leadership positions.
"Reading about the struggles and perseverance of the women who came before me has long been a source of inspiration. But as important as such pioneers are to me, I realize that I am just as inspired by the talented, skilled women with whom I interact each day. My peers provide tremendous strength and motivation. It is our ability to learn from our predecessors, celebrate each other's successes and support one another in failures that will cultivate a better and brighter future for women in medicine."
About the College
Founded in 2007, the University of Arizona College of Medicine – Phoenix inspires and trains exemplary physicians, scientists and leaders to optimize health and health care in Arizona and beyond. By cultivating collaborative research locally and globally, the college accelerates discovery in a number of critical areas — including cancer, stroke, traumatic brain injury and cardiovascular disease. Championed as a student-centric campus, the college has graduated 593 physicians, all of whom received exceptional training from nine clinical partners and more than 2,400 diverse faculty members. As the anchor to the Phoenix Biomedical Campus, which is projected to have an economic impact of $3.1 billion by 2025, the college prides itself on engaging with the community, fostering education, inclusion, access and advocacy.