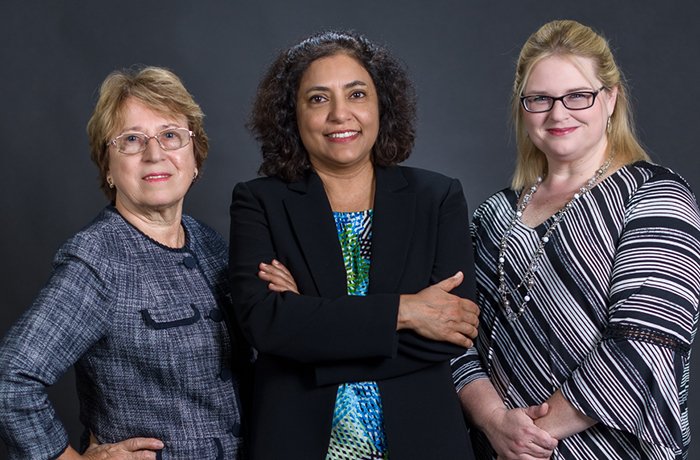 Researchers Work to Solve Important Health Questions About Stress, Mutations in Stem Cells and How the Brain Repairs Itself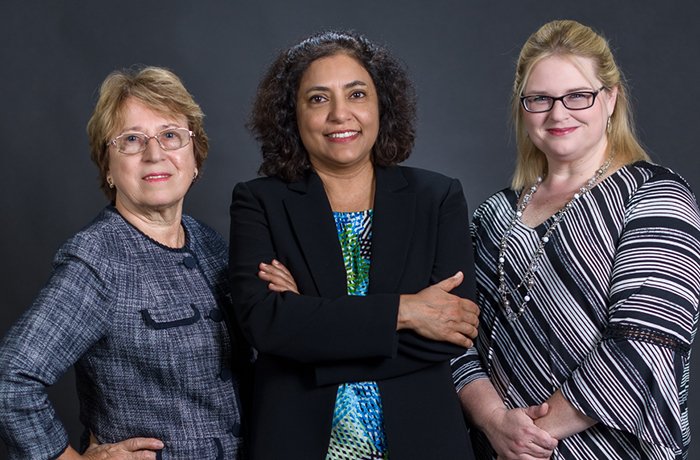 Throughout September and October, the University of Arizona College of Medicine – Phoenix is highlighting women researchers and faculty who are teaching, mentoring and leading others in academic medicine.
Women in Medicine and Science Month (September) celebrates the accomplishments of women physicians and scientists and highlights advocacy related to women in health care and issues impacting women patients.
Ella Nikulina, PhD, investigates the effects of social stress on gene expression in the brain. Social defeat can act as a salient stressor that results in an increased sensitivity to psychostimulants that can persist for months after the initial stress. Her findings have revealed the neurochemical basis of intermittent social defeat stress and identified potential molecular targets to prevent stress-induced vulnerability to psychostimulants.>
Dr. Nikulina's influence is reflected by frequent invitations to prestigious international scientific meetings. She also serves on expert review panels for the National Institutes of Health, and is a frequent reviewer of scientific journal manuscripts. Dr. Nikulina has been a faculty member of the University of Arizona College of Medicine – Phoenix, since 2007, and is an associate professor in the Department of Basic Medical Sciences.
"I am very passionate about working with students, encouraging them to study gene signaling in the brain and its connection with behavior," Dr. Nikulina said. "I always support young women in science. I tell them to be yourself, pursue your career goals. Do what you enjoy, and you will succeed."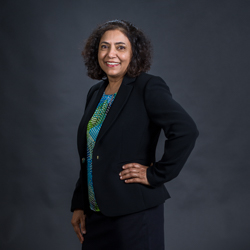 Shalini Sharma, PhD, directs a successful research program aimed at understanding how mutations in stem cells lead to leukemia. Her goal is to develop personalized treatment options for blood cell cancers. Dr. Sharma is an assistant professor in the Department of Basic Medical Sciences. As a researcher and educator, she is passionate about training future scientists and physicians. Members of her laboratory have been invited to present their research findings at international conferences. She teaches first- and second-year medical students, and is involved in promoting graduate education at the College of Medicine-Phoenix. She is director of the college's first ever graduate course in Clinical and Translational Sciences.
"I am fortunate to have had opportunities and the support of my loved ones in pursuing my professional goals," Dr. Sharma said. "I want every little girl and young woman in this world to have the same choices. Through my profession, I aim to provide opportunities in science and medicine."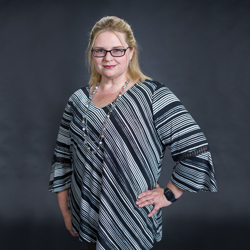 Theresa Currier Thomas, PhD, studies how the brain repairs after a traumatic brain injury. She recently received a $1.66 million grant from the National Institutes of Health to determine the time course of pathological signaling of brain circuits that contribute to persisting traumatic brain injury-induced symptoms. Her research goals are to improve the timing, type and duration of therapies designed to rehabilitate TBI survivors. Dr. Currier Thomas is as an assistant professor at the University of Arizona College of Medicine – Phoenix in the department of Child Health. She was recruited in 2012 by Barrow Neurological Institute at Phoenix Children's Hospital as part of the Translational Neurotrauma Research Program. Dr. Currier Thomas credits the mentors who spent extra time to inspire, teach and promote her professional development as pivotal actions that aided in her career progress. She recognizes each of her students as diverse individuals and works with them to develop mentoring teams and strategies that optimize career potential.
"It starts now, with us," Dr. Thomas said. "As we mentor the next generation of aspiring scientists and clinicians, we have the opportunity to impart evolving scientific, social and academic principles that promote excellence, equality and job satisfaction in the future."
If you would like more information about the Women in Medicine and Science group, please contact Julie Parrish. For information about the Phoenix chapter of Graduate Women in Science, contact Sandra Maria Hinz.
Special September/October Content:
Features with women in leadership at the College of Medicine – Phoenix:
Ella Nikulina, PhD; Shalini Sharma, PhD; Theresa Currier Thomas, PhD.
About the College
Founded in 2007, the University of Arizona College of Medicine – Phoenix inspires and trains exemplary physicians, scientists and leaders to optimize health and health care in Arizona and beyond. By cultivating collaborative research locally and globally, the college accelerates discovery in a number of critical areas — including cancer, stroke, traumatic brain injury and cardiovascular disease. Championed as a student-centric campus, the college has graduated 593 physicians, all of whom received exceptional training from nine clinical partners and more than 2,400 diverse faculty members. As the anchor to the Phoenix Biomedical Campus, which is projected to have an economic impact of $3.1 billion by 2025, the college prides itself on engaging with the community, fostering education, inclusion, access and advocacy.