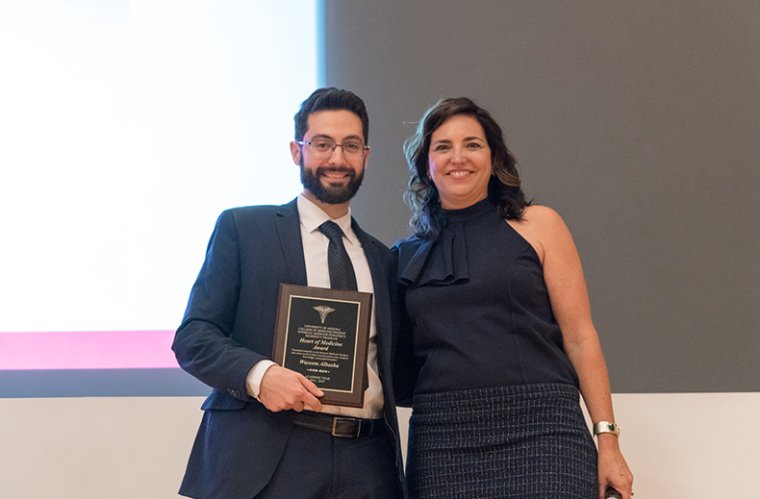 Residency Graduation Profile: Waseem Albasha, MD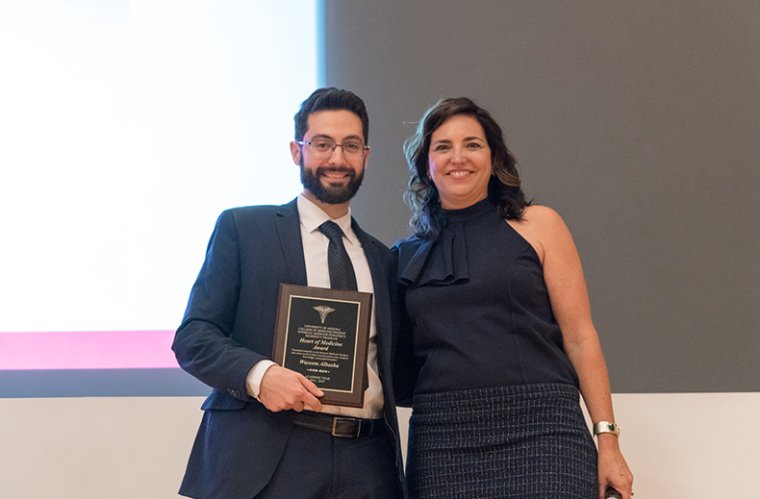 Resident Finds Calling to Help Patients and Community Through Nephrology
Waseem Albasha, MD, viewed a career in medicine as an opportunity to care for patients in a unique way.
Albasha is one of the 23 internal medicine residents who graduated from the University of Arizona College of Medicine – Phoenix this year. Dr. Albasha, a graduate of the UA College of Medicine – Tucson, will return to Tucson for a fellowship in nephrology, a specialty focused on kidney health and kidney disease.
"I am very excited to take the next step in my learning," Dr. Albasha said. "I chose to do a fellowship in nephrology because I have always enjoyed physiology. Nephrology is a subspecialty where you can go deeper into physiology and apply its concepts into actual practice."
Residency Experience
"I loved residency," he said. "I encourage everyone going into residency to enjoy it and make the most of it. There are difficult times, but they always pass and teach you huge lessons." 
Favorite Part of Residency 
"My favorite part of residency was getting to be part of a team of residents and attendings to tackle patient care and think through medical decision making together," Dr. Albasha said. 
How Has Residency Prepared You for Your Next Steps?
"Residency has taught me a lot about general medicine, which is essential knowledge for a fellowship," he said. "I have to know how to care for the whole patient, and I need to know how different organ systems interact before being able to focus on one organ system." 
About the College
Founded in 2007, the University of Arizona College of Medicine – Phoenix inspires and trains exemplary physicians, scientists and leaders to optimize health and health care in Arizona and beyond. By cultivating collaborative research locally and globally, the college accelerates discovery in a number of critical areas — including cancer, stroke, traumatic brain injury and cardiovascular disease. Championed as a student-centric campus, the college has graduated 745 physicians, all of whom received exceptional training from nine clinical partners and more than 2,700 diverse faculty members. As the anchor to the Phoenix Bioscience Core, which is projected to have an economic impact of $3.1 billion by 2025, the college prides itself on engaging with the community, fostering education, inclusion, access and advocacy.