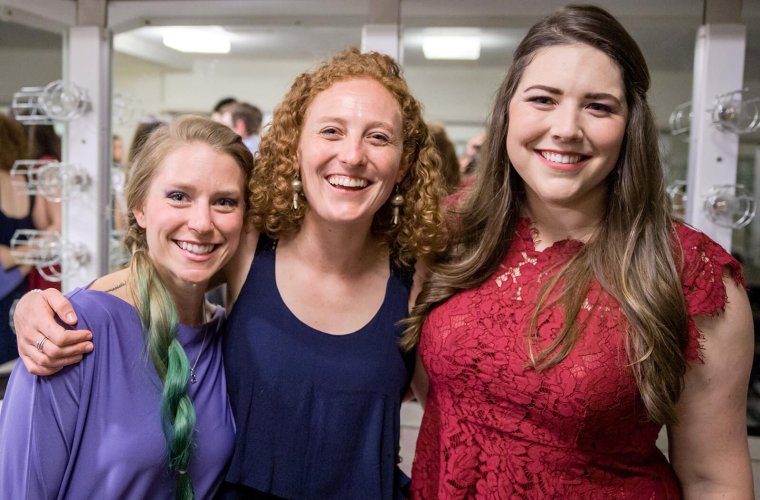 Second-Year Medical Student Receives VRP Grant for Cardiovascular Research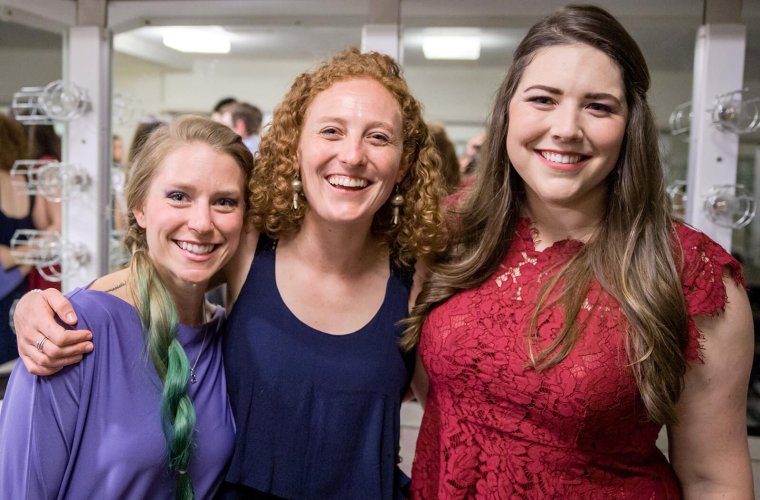 Second-year medical student Alexis Bailey's scholarly project is part of a larger goal from the laboratory of Taben Hale, PhD, which is to examine whether transient administration of a drug can protect the heart from fibrosis when exposed to a pro-fibrotic stimulus.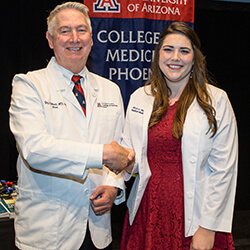 Bailey's research focuses on ACE-Inhibitors, which prevent the formation of angiotensin II. This class of medications is used to treat high-blood pressure, but it has other beneficial effects. Angiotensin II is a peptide hormone that raises blood pressure and leads to inflammation and increased extracellular matrix deposition (i.e. fibrosis) in the heart. As a result, ACE-Inhibitors protect the heart from fibrosis.
"We have shown, in hypertensive models, that administering the drug and then discontinuing it can still provide lasting protection to the heart," Bailey said. "My project will investigate the mechanisms that may be leading to this lasting protection."
Bailey is one of three medical students who received a grant from the Valley Research Partnership (VRP) to further her research. The VRP, which is in its fifth round of funding, has provided $244,230 in grants to help accelerate career development and discovery and improve health care.
Why Did You Want to Study This?
I spent two years at the bench before coming to medical school, and I knew I wanted to continue my time doing basic science work while in medical school, too. Dr. Hale teaches the introductory pharmacology lectures to the first-year medical students, and as a student of hers, I found her lectures engaging and interesting. This led me to pursue her as a mentor, and she presented multiple projects for me to work on, of which I chose her ACE-inhibition work. I was drawn to the work both because it shares techniques with previous research I've done, but also because it's research that has the potential to benefit such a large portion of the population.
Why is this Research So Important?
Cardiovascular disease underlies nearly one in three deaths in the United States, and close to half of Americans have hypertension. These numbers alone speak to how many people have the potential to benefit from improving our understanding of ACE-Inhibitors and their mechanism of action. This research will also aid in our understanding of cardiac remodeling, in which the heart undergoes cellular changes in the face of inflammation, which ultimately contributes to disease. The better we understand this remodeling, the more targets we have for therapy and intervention.
How Does the VRP Grant Help Your Research?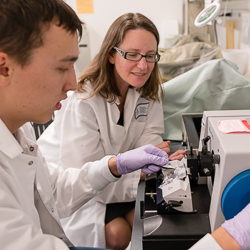 This grant provides critical funding for supplies we need to carry out experiments in the laboratory, including antibodies, reagents and consumable supplies. Basic science is resource intensive, but yields crucial results for understanding disease and how we can target it at the molecular level with interventions and therapies.
How Has Your Experience Been with Your Mentor, Dr. Hale?
Working with Dr. Hale has been an absolute delight. She is so encouraging and works incredibly hard to ensure every person in her lab is successful. She has been supportive of me from day one, and I know that if I ever have concerns or need help that she is available. She has also connected with me with other leaders in science in medicine, such as through the recent Women in Medicine and Science (WIMS) spring meeting. She is passionate about both science and education, and I feel incredibly privileged to work with her.
About the College
Founded in 2007, the University of Arizona College of Medicine – Phoenix inspires and trains exemplary physicians, scientists and leaders to optimize health and health care in Arizona and beyond. By cultivating collaborative research locally and globally, the college accelerates discovery in a number of critical areas — including cancer, stroke, traumatic brain injury and cardiovascular disease. Championed as a student-centric campus, the college has graduated 745 physicians, all of whom received exceptional training from nine clinical partners and more than 2,700 diverse faculty members. As the anchor to the Phoenix Bioscience Core, which is projected to have an economic impact of $3.1 billion by 2025, the college prides itself on engaging with the community, fostering education, inclusion, access and advocacy.