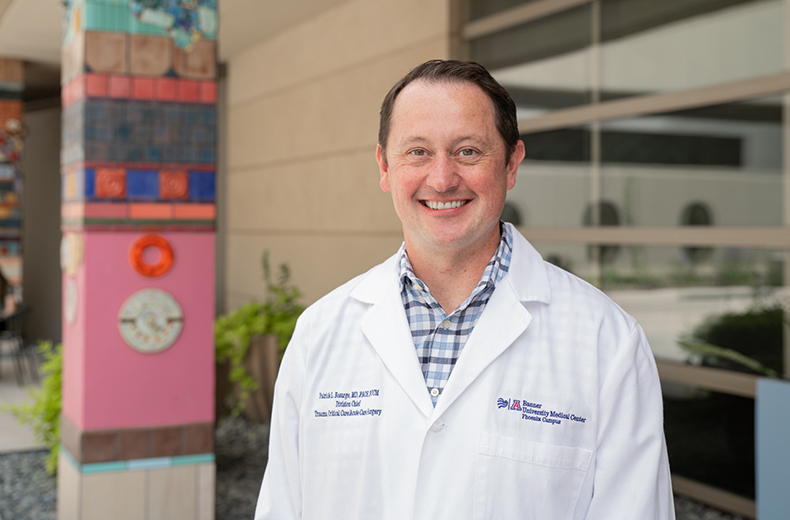 Study to Use Ketogenic Diet to Improve Outcomes of Severe TBI Patients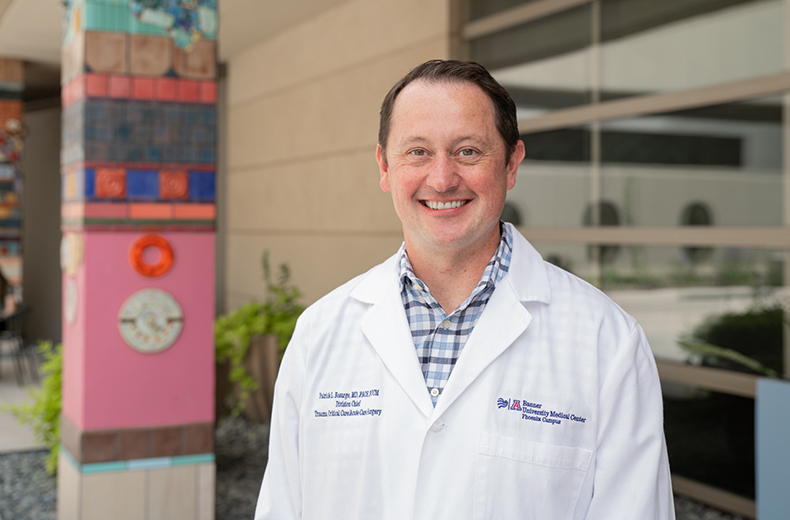 Physicians Hope Keto Diet Can Improve Disability and Long-Term Outcomes for TBI Patients
The ketogenic diet is a high-fat, low-carbohydrate diet that is gaining popularity around the world, including in medicine. The diet is often prescribed because of its low glucose levels and anti-inflammatory effects. It already is being used to treat and manage illnesses such as diabetes, epilepsy, and now, traumatic brain injuries (TBI). Patrick Bosarge, MD, is using the diet to see if he can better treat his patients who have suffered a severe TBI.
Dr. Bosarge is division chief of Trauma at the University of Arizona College of Medicine – Phoenix and Banner – University Medical Center Phoenix. He is working on the study with general surgery residents Morgan Crigger, MD, Brittany Wheelock, MD, and Briana Britton, MD.
Explain Your Research
We are looking at how a ketogenic diet can affect short-term inflammation and long-term functional outcomes for patients with severe TBI.
After patients experience TBI, the brain stops using glucose the way it normally would. When this occurs, the glucose becomes a source of inflammation within the brain. This inflammation can affect the cells in such a way that neurons that were not affected by the trauma can also die, thus worsening the brain injury. Feeding patients a ketogenic diet removes the glucose as the energy source for the brain and the rest of the body and replaces it with ketone bodies which are known to have anti-inflammatory characteristics. Theoretically, this would result in the patient having less long-term health challenges related to the TBI.
The research is supported by a seed grant awarded by the Department of Surgery at the UA College of Medicine - Phoenix. The seed grant is focused on severe TBI patients, but may be translatable to moderate and mild TBI. We hope to gain enough data from the seed grant study to propose a large multi-institutional grant for further investigation.
What Motivated You to Study This?
As a trauma surgeon, we often deal with traumatic brain injuries. It is a huge problem in terms of complications and poor functional outcomes. TBI is one of the most common reasons people die related to trauma. It fits in our natural space to want to do this and better our patients' quality of life.
It also aligned with my previous work, which was sponsored by the National Institutes of Health. I was a co-investigator at the University of Alabama at Birmingham where we were looking at the use of a ketogenic diet to improve spinal cord injury outcomes. We found that there were benefits in this diet, which has prompted more NIH funding at that facility.
The natural progression for me was to continue studying ketosis and effects on patients with neurological conditions. We already know that a ketogenic diet is useful in managing patients who are suffering from Alzheimer's disease, Parkinson's disease, ALS, spinal cord injuries and pharmaco-resistance epilepsy.
The whole idea is if we can change the inflammation that is going on within the brain when the traumatic brain injury first happens, this will improve patient disability and long-term outcomes.
Why Now?
There is really nothing over the last 30 years that has effected outcomes for patients with severe TBI.
There are more than 2.5 million TBI-related emergency department visits affecting both men and women of all ages and of all ethnic diversity. It is estimated that in the U.S. there are around 5.3 million people living with a TBI-related disability. The costs of acute care in the U.S. for TBI is approximately $9 billion per year and the lifetime cost of care for each severe TBI patient is about $1.8 million.
How Do You Define Success?
If we have patients that are doing better from a functional recovery standpoint, that is how we would define success. So, our goal is just to figure this out to improve patient outcomes.
About the College
Founded in 2007, the University of Arizona College of Medicine – Phoenix inspires and trains exemplary physicians, scientists and leaders to optimize health and health care in Arizona and beyond. By cultivating collaborative research locally and globally, the college accelerates discovery in a number of critical areas — including cancer, stroke, traumatic brain injury and cardiovascular disease. Championed as a student-centric campus, the college has graduated more than 800 physicians, all of whom received exceptional training from nine clinical partners and more than 2,700 diverse faculty members. As the anchor to the Phoenix Bioscience Core, which is projected to have an economic impact of $3.1 billion by 2025, the college prides itself on engaging with the community, fostering education, inclusion, access and advocacy.