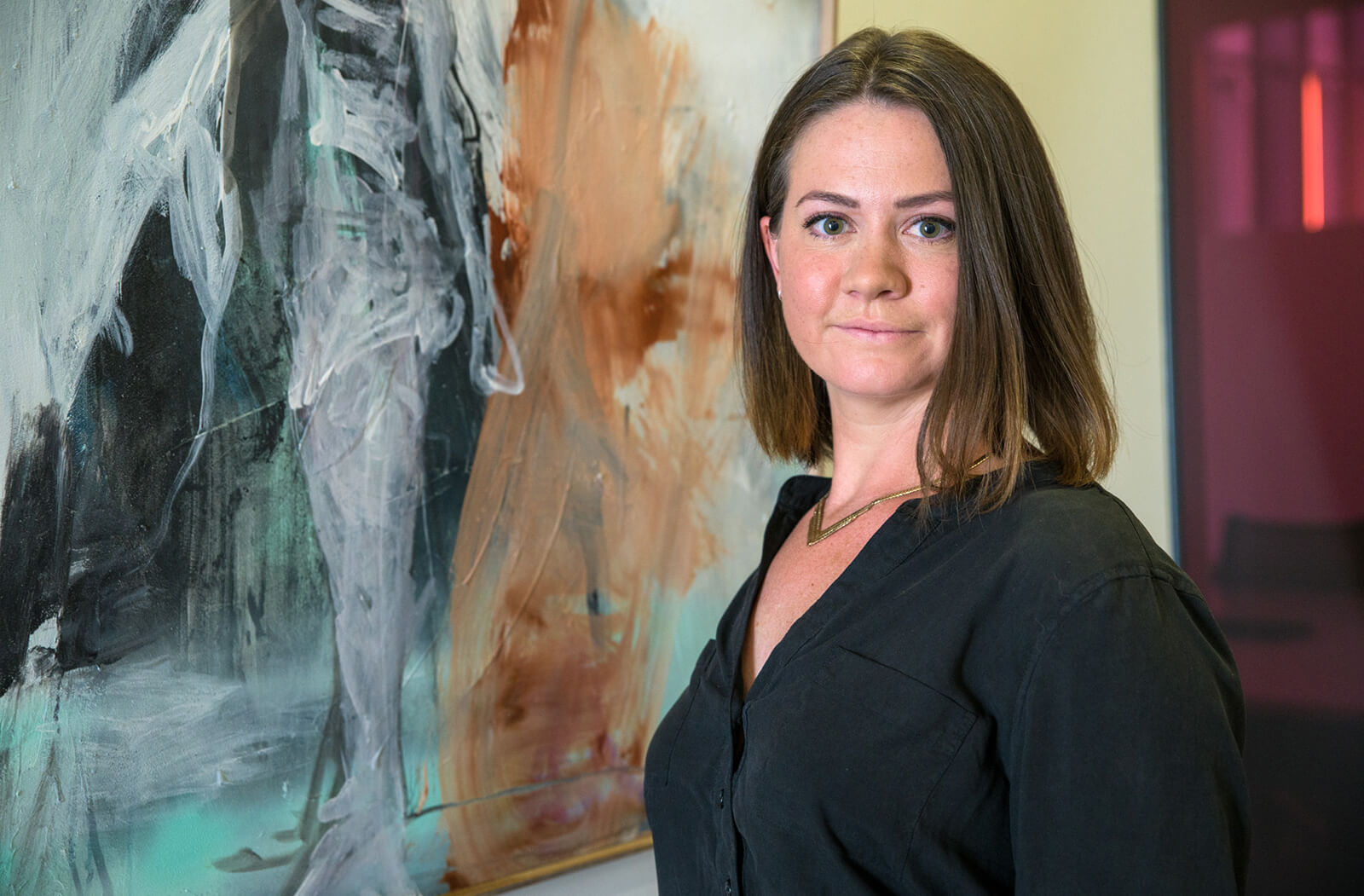 Surgery Resident Finds Solace in Art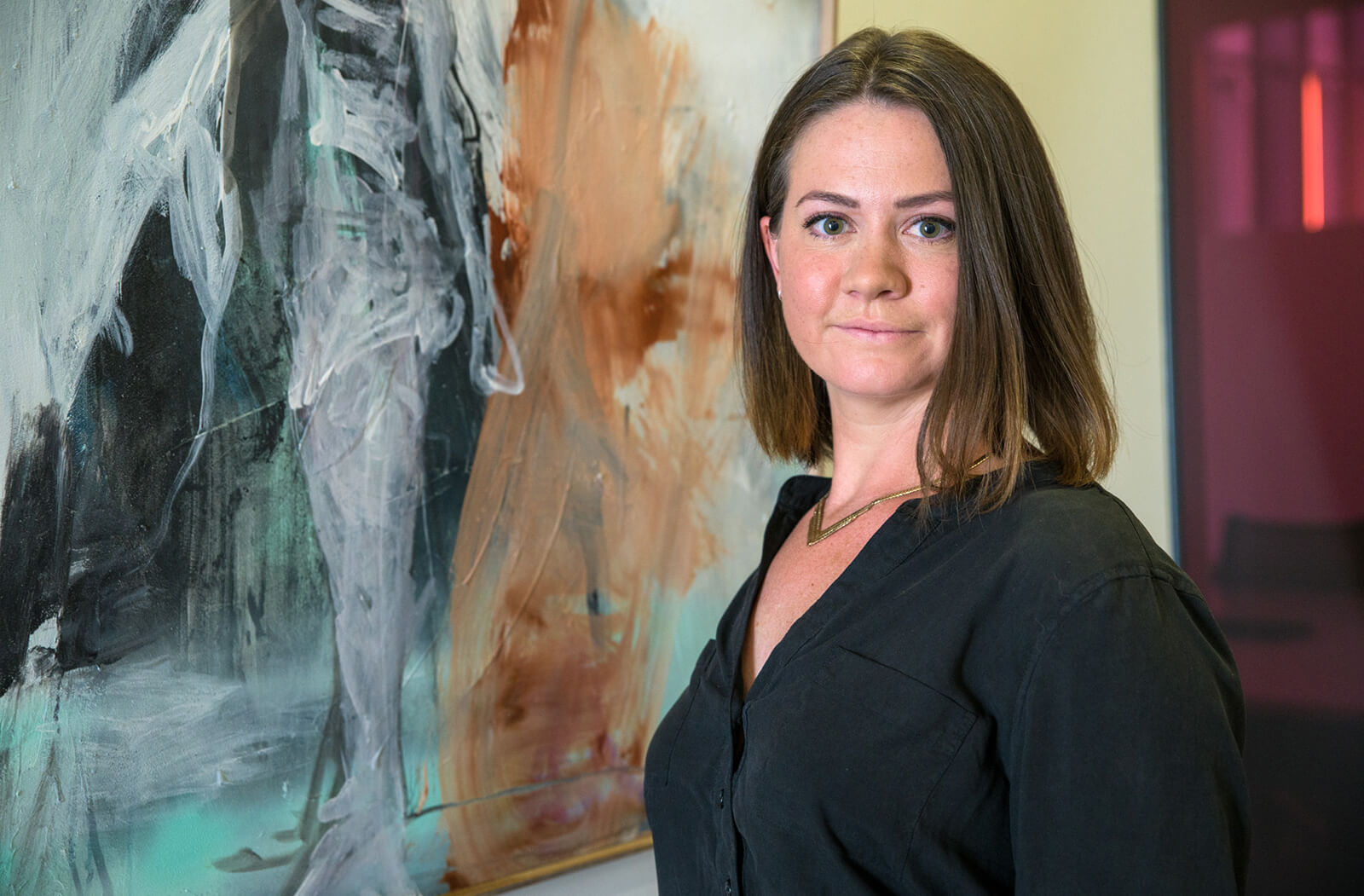 Harriet Barratt, MD, a fifth-year surgery resident, used her clinical experiences to inspire her latest artwork
As the COVID pandemic swept across the country, many doctors found themselves engulfed by its omnipresence. The virus took a physical and mental toll, highlighting the importance for physicians to find an outlet outside of work to ease the stress.
"COVID exacerbated an already fatigued workforce. Now, more than ever, medical trainees and physicians have to be intentional about taking care of their personal well-being," said Daniel Drane, EdD, director of Wellness for Graduate Medical Education (GME). "When physicians take care of their own well-being, it leads to greater job satisfaction, patient safety and healthier relationships."
For Harriet Barratt, MD, a fifth-year surgery resident, art has always served as a source of inspiration. And as she logged long hours in the COVID ICU, her paintings and ink drawings were a therapeutic exercise for the complex emotions she was processing.
Keep Still Moving Fast — large format paintings — and Trial by Fire — pen and ink drawings — illustrate the juxtaposition of the experiences she had while on rotation in Alaska versus the high-paced environment dictated by the pandemic.
"Even though the two series are visually very different, they are both meant to explore how, over the course of the past two years, COVID has changed the way that we interact with our surroundings," Barratt said.
The works, now featured on the fifth floor of the Health Sciences Education Building as a part of the Program of Art in Medicine, were not initially intended to comprise a gallery open to the public.
"These sketches were meant to be an extension of a previous series of work, not necessarily an exhibit of their own," she explained. "However, as I started putting paint on canvas and ink on paper, I realized that I had something new to say. My experiences in the hospital through COVID have been very inspiring, and the new series took flight shortly after that."
Dr. Barratt has always used her art as an escape, a healthy way to vent after the strains of a tough shift, week or month. "Trying to put my hopes, frustrations and feelings into paint form helps me rationalize them in a way that is healthy and productive. It is my own mode of therapy," she said.
Making sure she has time for this passion has only helped her personally and professionally. "If you express what it is you are passionate about, you will be met with voices of encouragement, both in and out of the hospital. You'd be surprised how many doors can open if you share your hobbies and interests with others," she said.
Drane shared in that sentiment, and he noted that this is especially important for physicians, who work long hours and often deal with difficult professional situations. "There are many different types of wellness and mental health practices that everyone can do to be more well and mentally conscious — mindfulness, meditation, gratitude, journaling, exercise, etc.," he said. "A really effective practice is to stay connected to hobbies, passion projects and things/relationships that bring you joy."
About the College
Founded in 2007, the University of Arizona College of Medicine – Phoenix inspires and trains exemplary physicians, scientists and leaders to optimize health and health care in Arizona and beyond. By cultivating collaborative research locally and globally, the college accelerates discovery in a number of critical areas — including cancer, stroke, traumatic brain injury and cardiovascular disease. Championed as a student-centric campus, the college has graduated more than 800 physicians, all of whom received exceptional training from nine clinical partners and more than 2,700 diverse faculty members. As the anchor to the Phoenix Bioscience Core, which is projected to have an economic impact of $3.1 billion by 2025, the college prides itself on engaging with the community, fostering education, inclusion, access and advocacy.