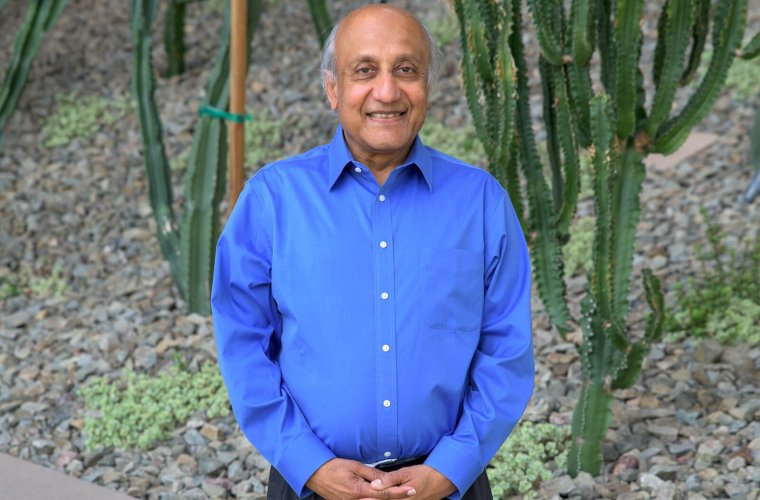 Tech Launch Arizona Software/App Challenge Winning Projects Announced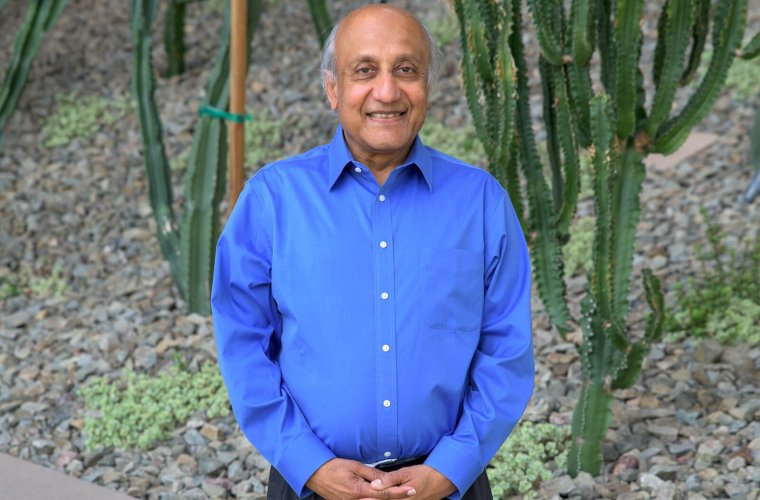 App Technology Developed by Sriram Iyengar, PhD, and Students from UArizona Among Five Projects Selected for Funding
Tech Launch Arizona (TLA) — in collaboration with University of Arizona Research, Innovation and Impact and Arizona FORGE — announced the winners of its Impact Software/App Challenge. The panel of judges selected five teams to receive funding. The Impact Software/App Challenge invited faculty and students to develop software-based solutions to real-world problems and compete for the $150,000 of grant funding.
"The University of Arizona has many talented people with great ideas for solutions to real-world problems, but they all too often don't pursue those ideas due to real, and perceived, costs. Innovation challenges like this one remove those barriers and allow innovators to take ideas further, not only creating entrepreneurial opportunities for themselves, but possibly more importantly, moving ideas to prototypes and potentially creating real, positive impact for the public," said Doug Hockstad, assistant vice president of TLA.
Technology Creates Health Care Apps Without Coding Expertise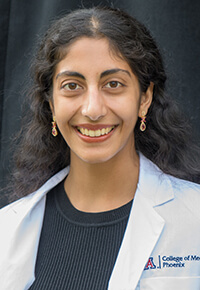 M. Sriram Iyengar, PhD — director of Clinical Outcomes Research and an associate professor of Internal Medicine at the UArizona College of Medicine – Phoenix — with students, Jahnavi Shriram — an MS2 student from the College of Medicine – Phoenix — and Devin van Allen — a senior at the Eller College of Management — recognized the need for personalized, multi-lingual systems to enable patients to manage their health.
"We are developing technology that will allow researchers and health care providers to create patient self-management apps without having to write code," said Dr. Iyengar. "Our goal is to help researchers and medical professionals address health disparities and engage patients in managing their conditions through rapid development of smartphone apps."
The key to solving this real-world problem required a quick, nimble development environment to create native Android and iOS apps. Using a visual point-and-click and drag-and-drop, no-code interface, the system would allow for the speedy development of such apps without the need for deep expertise in coding. The system proposed by the team will allow providers to assemble information customized for specific patient populations, such as advice on specific health issues in user-friendly formats. The platform will use easy-to-understand images and videos of doctors and nurses.
Dr. Iyengar, Ms. Shriram and Mr. van Allen also outlined a vision for the technology to serve as the basis for a company that will bring the solution to health care institutions. Institutions who adopt the system could realize substantial cost and time savings by enabling patients to self-manage their conditions with customized guidance from their care providers.  
Case Competition May Bring Concept to Market
The team will complete their project and present their final solution at a pitch competition hosted by TLA in January 2022 for an opportunity to win additional prizes. Stakeholders, including prospective investors, will discuss outcomes, ensure understanding of commercialization factors and, if appropriate, identify next steps. The winners of the case competition will receive prizes, including additional resources to prepare the technology for commercialization. 
Topics
About the College
Founded in 2007, the University of Arizona College of Medicine – Phoenix inspires and trains exemplary physicians, scientists and leaders to optimize health and health care in Arizona and beyond. By cultivating collaborative research locally and globally, the college accelerates discovery in a number of critical areas — including cancer, stroke, traumatic brain injury and cardiovascular disease. Championed as a student-centric campus, the college has graduated 593 physicians, all of whom received exceptional training from nine clinical partners and more than 2,400 diverse faculty members. As the anchor to the Phoenix Biomedical Campus, which is projected to have an economic impact of $3.1 billion by 2025, the college prides itself on engaging with the community, fostering education, inclusion, access and advocacy.