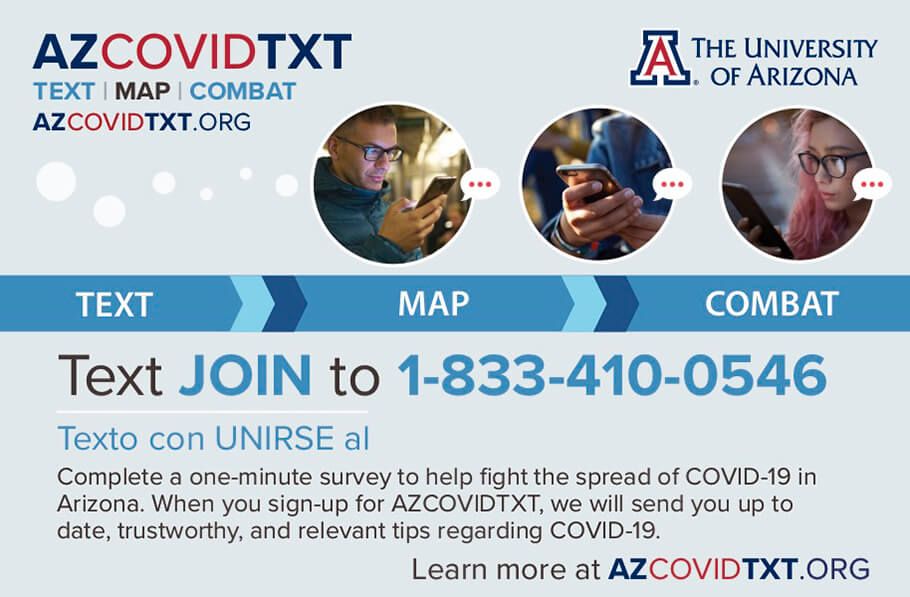 Two-way Texting System Launched to Provide Information and Gather Data on Coronavirus in Arizona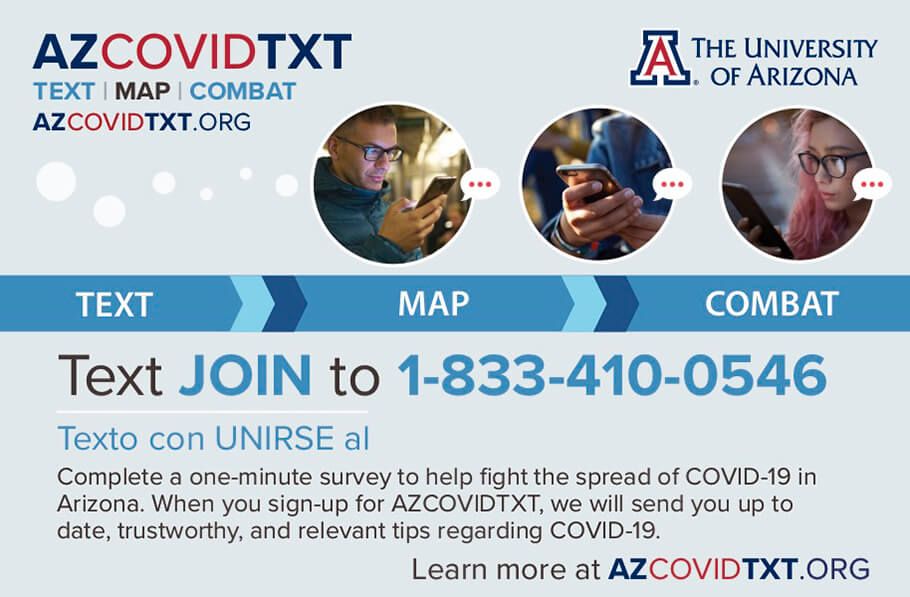 A two-way texting system to provide targeted information on COVID-19 and address a critical lack of local data about the spread of the pandemic launched April 20, and within the first 40 hours had enrolled 903 households in 111 Arizona zip codes.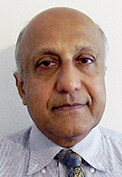 The idea for the bilingual system came from Sriram Iyengar, PhD, director of clinical outcomes research and an associate professor of internal medicine at the University of Arizona College of Medicine – Phoenix.
Three weeks ago, Dr. Iyengar saw the need for better communication between people who had questions about the pandemic and where they could go for help — not just on the health consequences of the disease, but also on its economic, nutritional, mental health effects — and researchers who wanted to track Covid-19-related symptoms and diagnoses.
His idea for the two-way texting system came from his previous research, which focused on improving community health and addressing health inequity with the use of mobile phones. Text messaging was chosen since it is simple, low-impact and does not need users to install anything on their phones.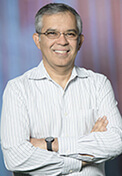 With the support of Michael Fallon, MD, chair of the Department of Internal Medicine at the College of Medicine – Phoenix, Dr. Iyengar reached out to his colleague Nirav Merchant, PhD, director of the University of Arizona Data Science Institute, who assembled a team that included Kacey Ernst, PhD, associate professor and infectious disease epidemiologist at the Mel and Enid Zuckerman College of Public Health; Tracy Crane, PhD, RDN, assistant professor, Biobehavioral Health Sciences Division, College of Nursing, and co-director of the Behavioral Measurement and Interventions Shared Resource at the Arizona Center Center; and Maliaca Oxnam, deputy director of the University of Arizona Data Science Initiative.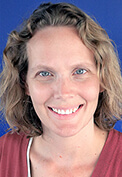 "In a very short time, the team developed a sophisticated bilingual (English and Spanish) text messaging and website resource," Dr. Iyengar said.
Azcovidtxt will enable people to report weekly the health and wellness condition in their household by participating in brief surveys via their mobile phones. This will allow them to connect with resources and provide COVID-19 information to a team of University of Arizona researchers.
To participate, Arizonans need to text "JOIN" to 1-833-410-0546. For Spanish speakers, texto con UNIRSE al 1-833-410-0546. Users also can sign up through the project website.
"In their hour of unprecedented need, we wanted to help the people of Arizona by providing a trustworthy, easy-to-use comprehensive information resource that covers not only health effects but also the economic, nutrition and social needs caused by COVID-19," Dr. Iyengar said. "The system also invites Arizonans to participate in this fight by rapidly providing accurate information on how the pandemic is affecting them. This information enables public health services to allocate resources optimally so that we can return faster to normalcy."
Participants may enroll anonymously and provide weekly information on the health status of themselves and others in their household. It does not collect personally identifiable information and does not attempt to locate or track participants. In addition to health questions, users will be asked about their access to food, medicine, sanitary and other essential supplies, as well as about stress and anxiety levels. In response, follow-up messages may refer users to an area food bank, counseling or other services.
A community resource board on the website will be part of the platform to allow messaging tailored to different community segments.
The first phase of the project aims to enroll 100,000 households, the second phase targets 500,000 households and in the third phase, researchers hope to enroll 1 million participants throughout Arizona.
About the College
Founded in 2007, the University of Arizona College of Medicine – Phoenix inspires and trains exemplary physicians, scientists and leaders to optimize health and health care in Arizona and beyond. By cultivating collaborative research locally and globally, the college accelerates discovery in a number of critical areas — including cancer, stroke, traumatic brain injury and cardiovascular disease. Championed as a student-centric campus, the college has graduated more than 800 physicians, all of whom received exceptional training from nine clinical partners and more than 2,700 diverse faculty members. As the anchor to the Phoenix Bioscience Core, which is projected to have an economic impact of $3.1 billion by 2025, the college prides itself on engaging with the community, fostering education, inclusion, access and advocacy.