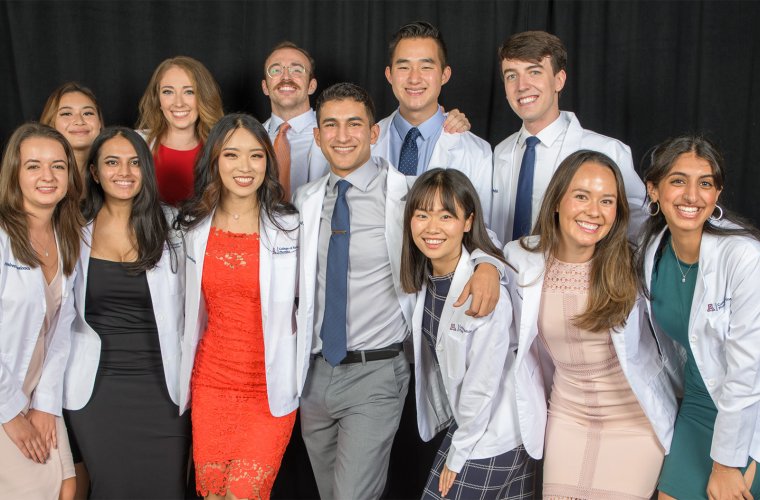 Campaign Aims to Help Future Physicians Overcome Major Obstacle – the Cost of Medical School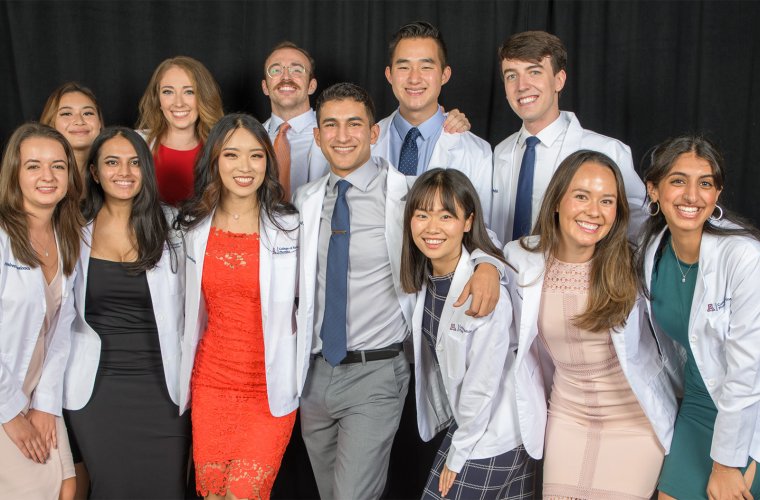 White Coat Scholarship Campaign sets $30,000 goal to support first-year students
Inspiring and training exemplary physicians and scientists who will optimize health and health care in Arizona and beyond has been central to the University of Arizona College of Medicine – Phoenix's mission since its inception.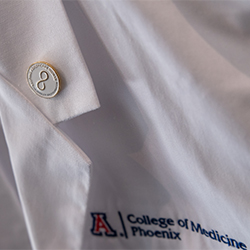 As the college has grown, that tenet became engrained with attracting future health care leaders who reflect the communities they serve. "Whether that is defined educationally, socioeconomically, geographically or underrepresented minorities, each of these populations are important to be represented in our classes," said Glen Fogerty, PhD, associate dean of Admissions and Recruitment.
Over the last few years, the college has made significant strides in increasing the dimensions of diversity. Yet one major barrier for all students interested in pursuing a career in the health professions remains: cost.
According to the Association of American Medical Colleges, the median amount of debt for medical students who relied on student loans for financial support is $200,000 — a prohibitive figure.
To ease this burden, the College of Medicine – Phoenix organizes its Annual White Coat Scholarship Campaign to benefit the incoming class of medical students.
The campaign — which began on May 23 and will run through Wednesday, June 29 — seeks to raise $30,000 in support of student scholarships.
With 120 new students being welcomed as members of the Class of 2026, these funds have never been more crucial; and they will allow the college to continue its goal of not only training new physicians to aid the massive shortage in Arizona and beyond, but also to further expand those burgeoning dimensions of diversity.
"These students need your help as many of them are first generation college attendees, had an upbringing that needed additional financial support, and/or experienced other factors that require us to step up and aid them in building their path to medicine," said Dr. Fogerty. "It's my honor to support this campaign, and I hope you, too, can help our future community physicians, scientists and leaders."
The Class of 2026 White Coat Ceremony will be held on Friday, July 15, in Symphony Hall.
For additional opportunities to support future physician leaders at the College of Medicine – Phoenix, please visit our Giving page.

About the College
Founded in 2007, the University of Arizona College of Medicine – Phoenix inspires and trains exemplary physicians, scientists and leaders to optimize health and health care in Arizona and beyond. By cultivating collaborative research locally and globally, the college accelerates discovery in a number of critical areas — including cancer, stroke, traumatic brain injury and cardiovascular disease. Championed as a student-centric campus, the college has graduated 669 physicians, all of whom received exceptional training from nine clinical partners and more than 2,600 diverse faculty members. As the anchor to the Phoenix Bioscience Core, which is projected to have an economic impact of $3.1 billion by 2025, the college prides itself on engaging with the community, fostering education, inclusion, access and advocacy.