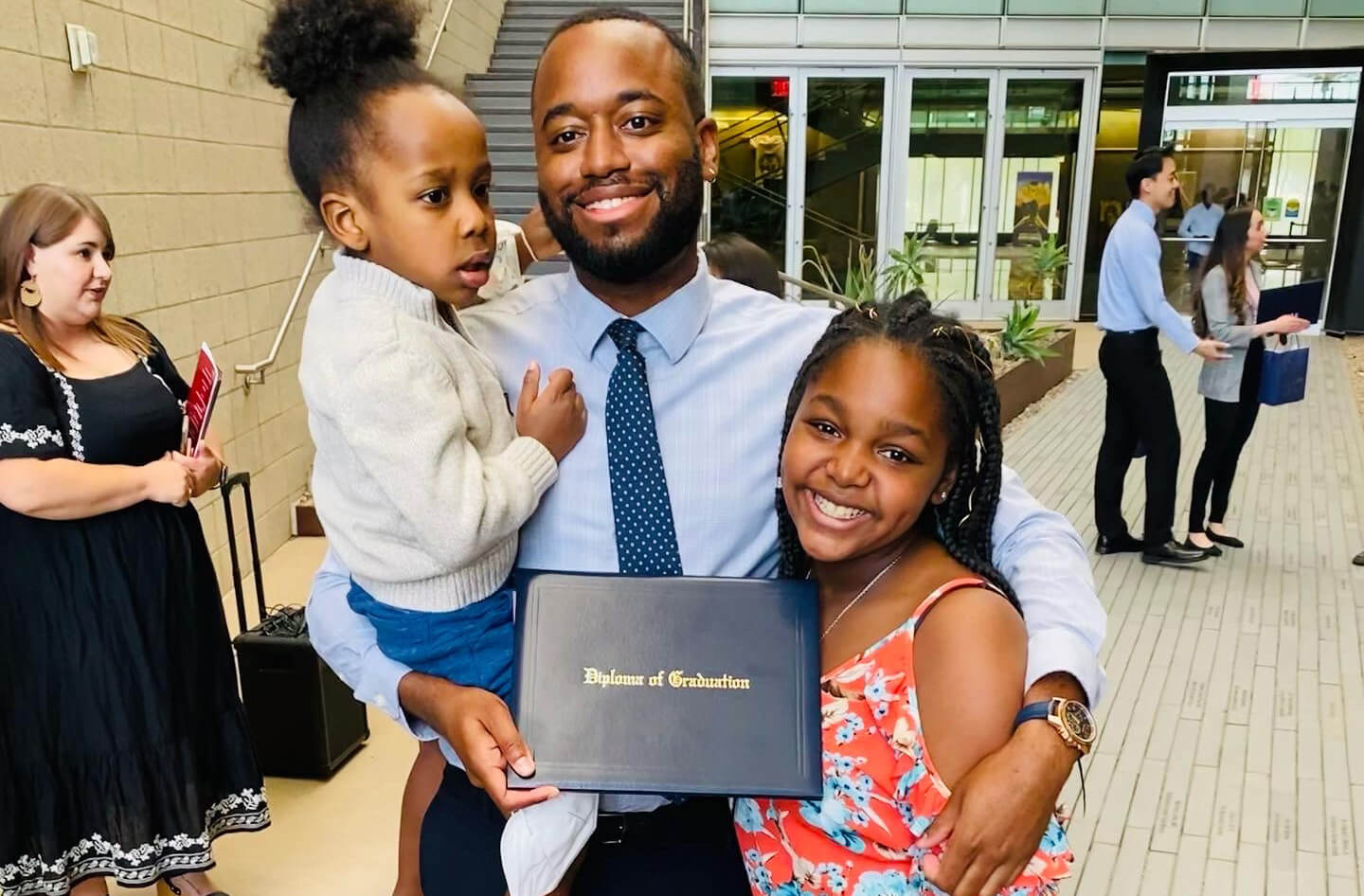 White Coat Profile: Patrick Quarles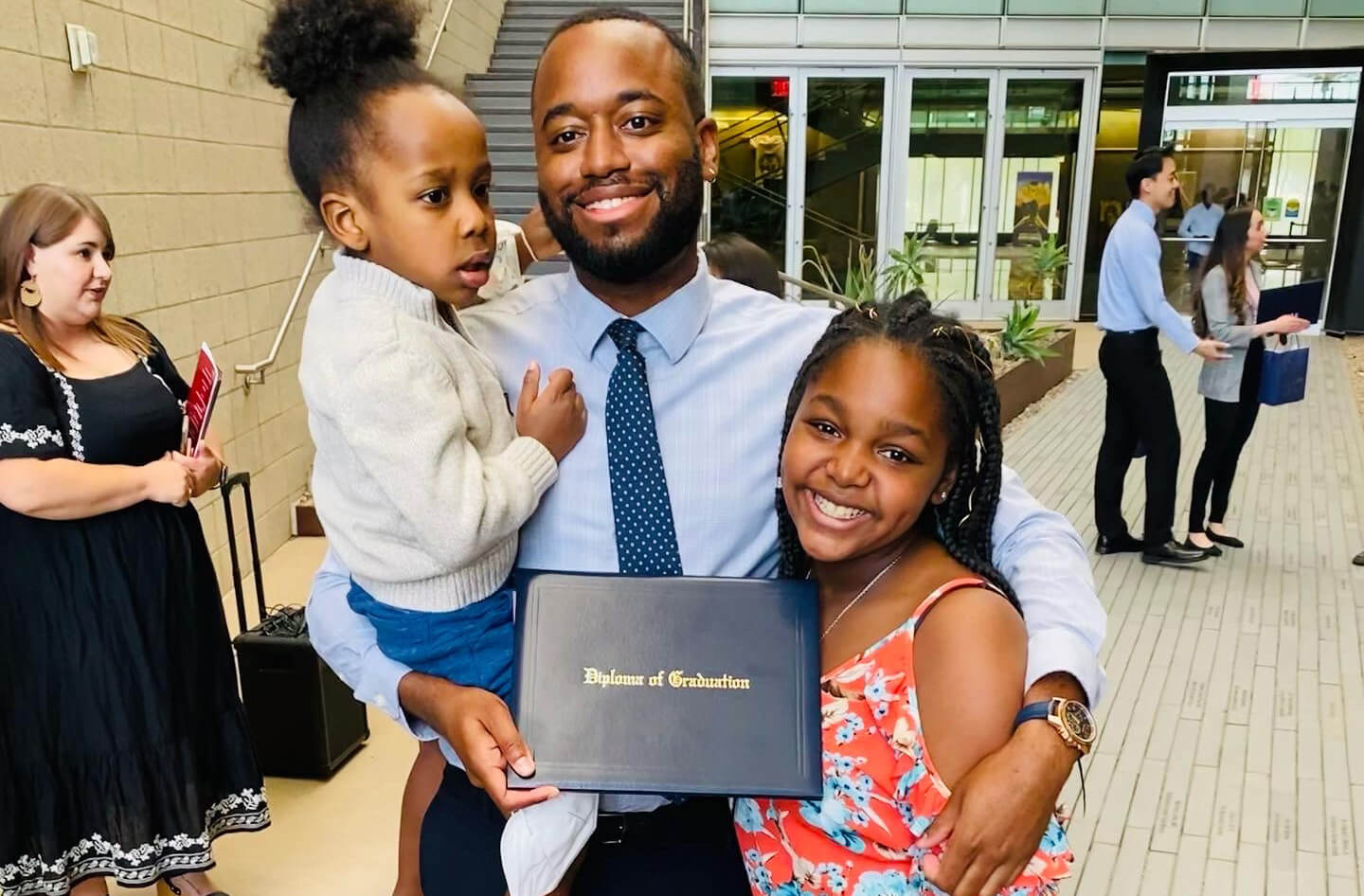 The son of a teacher, first-year student witnessed his mother's dedication to children, inspiring him to pursue pediatrics
The White Coat Ceremony marks the first time a medical student will don his or her white coat, the defining symbol of a physician. The coat bestows a great honor on each student, and with it comes a responsibility to uphold the trust of every patient they will encounter. The Class of 2026 will receive their white coats on July 15 during a ceremony that begins at 3:30 p.m. at Symphony Hall in downtown Phoenix.
Meet Patrick Quarles
Born and raised in Columbus, GA, Patrick Quarles moved to Junction City, KS, when he was 15. After completing high school there, he knew he wanted to attend college, but he didn't think he was quite ready, nor was he sure what he'd like to study.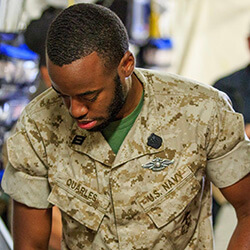 With college further down the road, he decided to enlist in the U.S. Navy. He served five years in Southern California before attending Arizona State University for undergrad, earning a bachelor's in Health Sciences. After graduating from ASU, he was accepted into the Pathway Scholars Program at the University of Arizona College of Medicine – Phoenix.
He credits his mother and grandmother with instilling a belief that he could become anything if he put his mind to it. Their sacrifices for him and his siblings did not go unnoticed. It was their displays of determination and ambition that drove him to not only enlist in the Navy, but to pursue medicine and to always be a strong example for his own children, Noah and Kailee.
Quarles' mother's influence had one more profound effect. She was a teacher, so he grew up witnessing her devotion to children. That love rubbed off on him. In medical school, he wants to pursue pediatrics. He hopes that teaching kids about healthy living at younger ages will enable them to grow into healthy adults — a lesson that can be passed on for generations.
Path toward Medicine
What was the spark that led you to become a physician?
When I joined the Navy as a Hospital Corpsman, I had no idea what I was stepping into. I went through "A" school, the Navy's job specific training program, taking an EMT and nursing course. After completion, I attended FMTB, the Navy's Combat medicine course.
The spark that led me to becoming a physician was when I first stepped foot in the Critical Care Unit at Naval Medical Center San Diego. That was the first time I saw what I describe as "live-action" medicine.
It was controlled chaos, and I thrived from my first day. I developed a true fascination with the riveting nature of medical sciences. Each day, I became more enthusiastic about patient care and the mysteries behind diagnoses and treatments. The knowledge base and the ability to make critical decisions that changed the outlook of a patient's outcome was fascinating to me. From then on, with every chance, I was asking the physicians questions, looking to constantly learn. I had the opportunity to initially observe and eventually participate in the critical decision-making processes that physicians encounter every day.
The College of Medicine – Phoenix
Why did you choose the College of Medicine – Phoenix?
I initially chose the College of Medicine – Phoenix due to its ties to multiple hospital systems in the Valley. Working with a diverse patient demographic during my medical education was very important to me, and this college delivers that to its students at every level.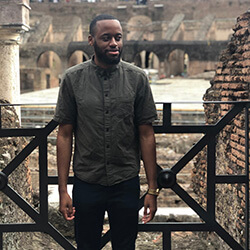 I love being in the clinical setting, so having the opportunity to get into the clinics and hospitals in our first year of school was also key in my decision to come here. The college is a part of the growing biomedical hub of Phoenix, which gives us access to world class research facilities and researchers.
Once I became a student during the Pathway Scholars Program, I fell in love with the campus culture. The college is very supportive of its students. Any topics that we want to learn or programs we want to develop at the college, the faculty will go above and beyond to help us achieve that. You always see smiling faces because everyone is happy to be here.
What excites you most about beginning medical school?
What excites me the most about beginning medical school is finally feeling like I am learning exactly what it is to become a physician. I am thrilled to not only discover more about the sciences involved in medicine, but also the social and ethical issues that come with carrying the title "Physician."
I am also proud to know that I am one of many people of color changing the face of medicine. I am blessed to be studying all of this at what I believe is the best medical school in the country, alongside some of the smartest and most resilient people the world has to offer.
Significance of the White Coat
What does the white coat mean to you?
To me, the white coat is a symbol of hard work and resilience. When I put on that white coat, I will truly feel that I am proof that regardless of where you come from or what you may have gone through, anything is possible. I want to dedicate this white coat to my mother and grandmother. This white coat is my public thank you for all their hard work and sacrifices in raising me with the freedom to dream big and never allowing me to quit — even when odds were stacked against me.
About the College
Founded in 2007, the University of Arizona College of Medicine – Phoenix inspires and trains exemplary physicians, scientists and leaders to optimize health and health care in Arizona and beyond. By cultivating collaborative research locally and globally, the college accelerates discovery in a number of critical areas — including cancer, stroke, traumatic brain injury and cardiovascular disease. Championed as a student-centric campus, the college has graduated more than 800 physicians, all of whom received exceptional training from nine clinical partners and more than 2,700 diverse faculty members. As the anchor to the Phoenix Bioscience Core, which is projected to have an economic impact of $3.1 billion by 2025, the college prides itself on engaging with the community, fostering education, inclusion, access and advocacy.