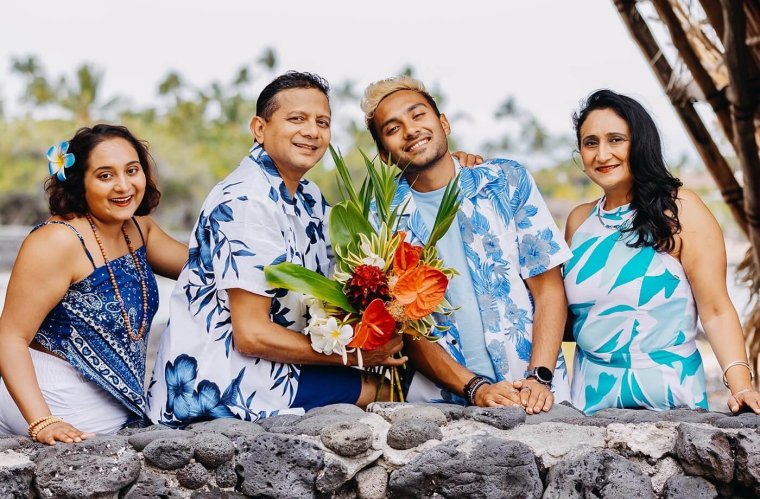 White Coat Profile: Raj Shah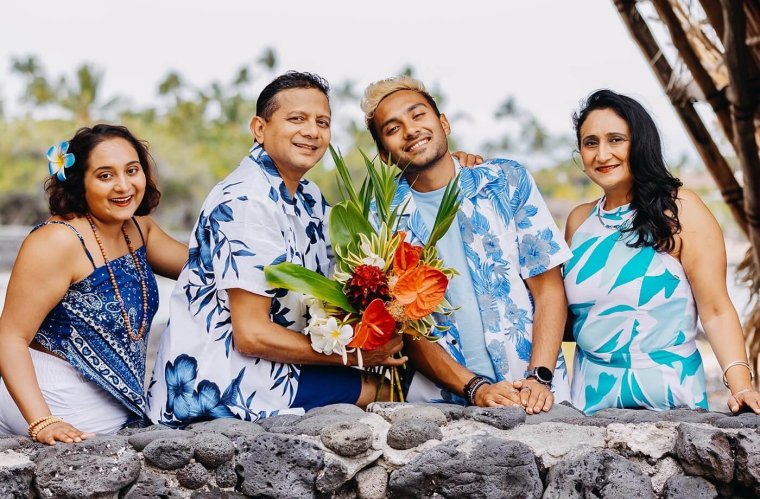 Witnessing his father work with patients inspired this first-year medical student to shadow physicians and pursue medical school
The White Coat Ceremony marks the first time a medical student will don his or her white coat, the defining symbol of a physician. The coat bestows a great honor on each student, and with it comes a responsibility to uphold the trust of every patient they will encounter. The Class of 2026 will receive their white coats on July 15 during a ceremony that begins at 3:30 p.m. at Symphony Hall in downtown Phoenix.
Meet Raj Shah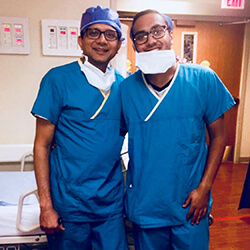 Raj Shah was born and raised in Phoenix, Arizona. After graduating high school, he beat the desert heat and attended college at the University of Oregon.
Growing up in a family of doctors, Shah's family created his general impression of medicine and have always been his biggest supporters.
Path toward Medicine
What was the spark that led you to become a physician?
My journey to becoming a physician starts with how I did not want to be a doctor growing up. My dad was an OB/GYN; he was constantly working, not sleeping and always on-call. Seeing this daily, I never understood why I or anyone else would want to do that to themselves. One day during my senior year of high school, he convinced me to shadow him.
After watching him perform surgeries, interact with patients and provide multiple levels of care, I understood why he worked so hard and why he loved what he did. Shortly after, I started shadowing different types of physicians in the U.S. and abroad and, through these experiences, I understood my calling to become a physician.
Outside of the hospital, I volunteered at local Alzheimer's/Dementia clinics, organized preventive efforts for substance abuse and was a crisis counselor for a suicide text-line during the pandemic.
The College of Medicine – Phoenix
Why did you choose the College of Medicine – Phoenix?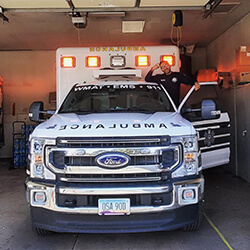 I chose the University of Arizona College of Medicine – Phoenix because I felt that this is a school that fosters a collaborative culture toward service and one that propels students like me toward their career goals.
During the pandemic, I became an EMT and provided emergency care to Native reservations in Arizona. Through these experiences, I developed a strong commitment to work alongside these communities to reduce their health disparities.
The college's efforts to continually give back and improve the health outcomes of underserved and vulnerable populations in a place I call home speaks volumes.
What excites you most about beginning medical school?
The idea that this long journey since childhood, with all its twists and turns, has led me back to Arizona to follow my true calling makes this new beginning as exciting as ever. I'm looking forward to the continuous learning and utilizing the extensive resources that the college has to offer to make a sustainable impact in areas I am passionate about.
Significance of the White Coat
What does the white coat mean to you?
Bearing the white coat to me is an honor and privilege. It is not a sign of status, but a symbol of responsibility to the people that will be under my care. It is also a constant reminder to me outside of medicine to strive to be the best version of myself — not just for the people around me, but for my own growth and peace.
About the College
Founded in 2007, the University of Arizona College of Medicine – Phoenix inspires and trains exemplary physicians, scientists and leaders to optimize health and health care in Arizona and beyond. By cultivating collaborative research locally and globally, the college accelerates discovery in a number of critical areas — including cancer, stroke, traumatic brain injury and cardiovascular disease. Championed as a student-centric campus, the college has graduated 669 physicians, all of whom received exceptional training from nine clinical partners and more than 2,600 diverse faculty members. As the anchor to the Phoenix Bioscience Core, which is projected to have an economic impact of $3.1 billion by 2025, the college prides itself on engaging with the community, fostering education, inclusion, access and advocacy.