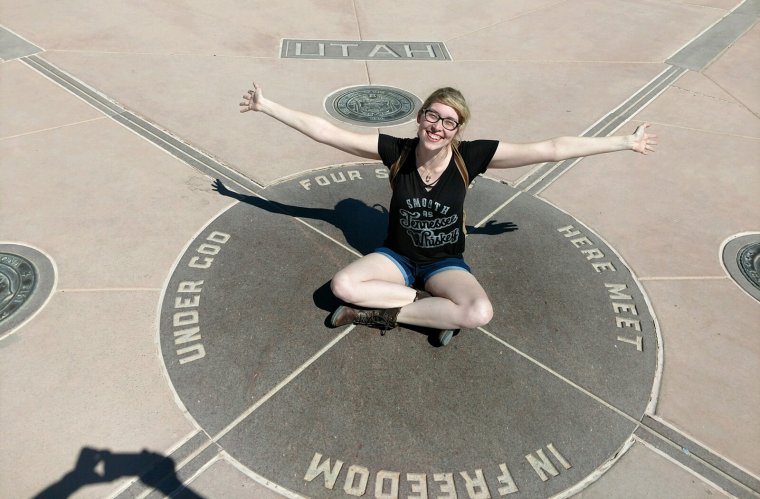 White Coat Profile: Emrie Tomaiko-Clark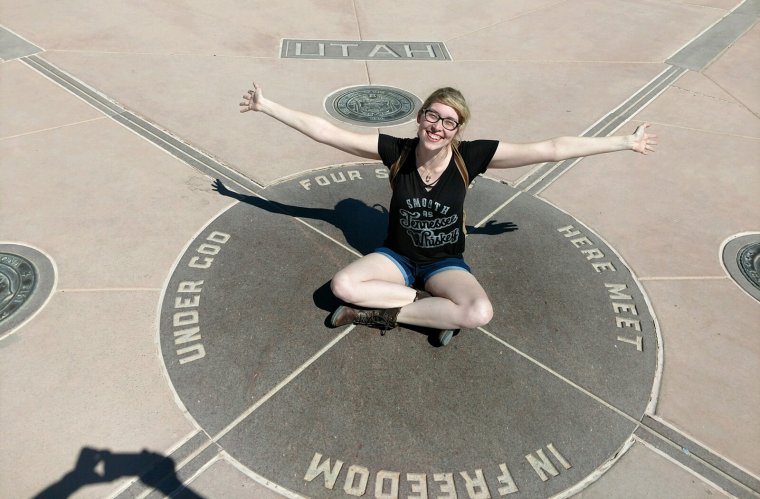 Inspired by her mentor, first-year student could no longer resist the call to medicine
The White Coat Ceremony marks the first time a medical student will don his or her white coat, the defining symbol of a physician. The coat bestows a great honor on each student, and with it comes a responsibility to uphold the trust of every patient they will encounter. The Class of 2026 will receive their white coats on July 15 during a ceremony that begins at 3:30 p.m. at Symphony Hall in downtown Phoenix.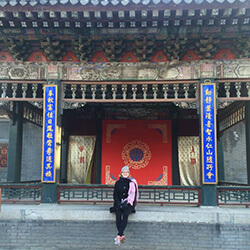 Meet Emrie Tomaiko-Clark
Born and raised in the Phoenix area, Emrie Tomaiko-Clark graduated from high school in 2010 and then headed to the University of Evansville in Indiana to major in music therapy and psychology.
It was while taking a gen-ed class that she found anthropology and decided to change her major and transfer home to Arizona State University (the University of Evansville did not have an anthropology major).
Studying at ASU, Tomaiko-Clark took a Chinese class with a friend and fell in love with the language — later opting to switch her second major to it, instead of psychology. That fateful decision would subtly influence her journey to medical school.
Path toward Medicine
What was the spark that led you to become a physician?
While studying abroad in China, I explored a few career options — none of them medicine. After graduation in 2015, I was working on becoming a diplomat with the State Department's Foreign Service, but I didn't pass the employment exam. I found a job as a medical scribe, which I thought would help me interact with many kinds of people, so I could use that experience as a diplomat. This is when I met Wilber Su, MD, the electrophysiologist who would eventually become my mentor.
He encouraged me to pursue medicine, but I was concerned I was too old, and it would take "too long" to become a doctor. But being in the clinic and working with patients kept drawing me in. One day, I watched a pacemaker generator procedure. Dr. Su reached into the patient's chest, and I knew I couldn't deny the call to medicine anymore.
The College of Medicine – Phoenix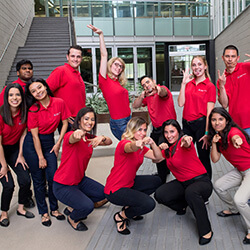 Why did you choose the College of Medicine – Phoenix?
Since 2017, I've been working to get into medical school. I chose the College of Medicine – Phoenix because I worked for those five years at Banner – University Medical Center Phoenix. I met the amazing students and faculty with the school. I also appreciated how the college offers a flexible experience designed to best meet the needs and encourage the curiosity and interests of their individual students.
What excites you most about beginning medical school?
I'm finally going to medical school, and I'm so excited to start learning even a little of what my mentor, Dr. Wilber Su, knows.
Significance of the White Coat
What does the white coat mean to you?
When I put on that white coat it will be the culmination of all my hard work, but it also represents a new stage in my life and the incredible responsibility I will have as a physician.
About the College
Founded in 2007, the University of Arizona College of Medicine – Phoenix inspires and trains exemplary physicians, scientists and leaders to optimize health and health care in Arizona and beyond. By cultivating collaborative research locally and globally, the college accelerates discovery in a number of critical areas — including cancer, stroke, traumatic brain injury and cardiovascular disease. Championed as a student-centric campus, the college has graduated 669 physicians, all of whom received exceptional training from nine clinical partners and more than 2,600 diverse faculty members. As the anchor to the Phoenix Bioscience Core, which is projected to have an economic impact of $3.1 billion by 2025, the college prides itself on engaging with the community, fostering education, inclusion, access and advocacy.