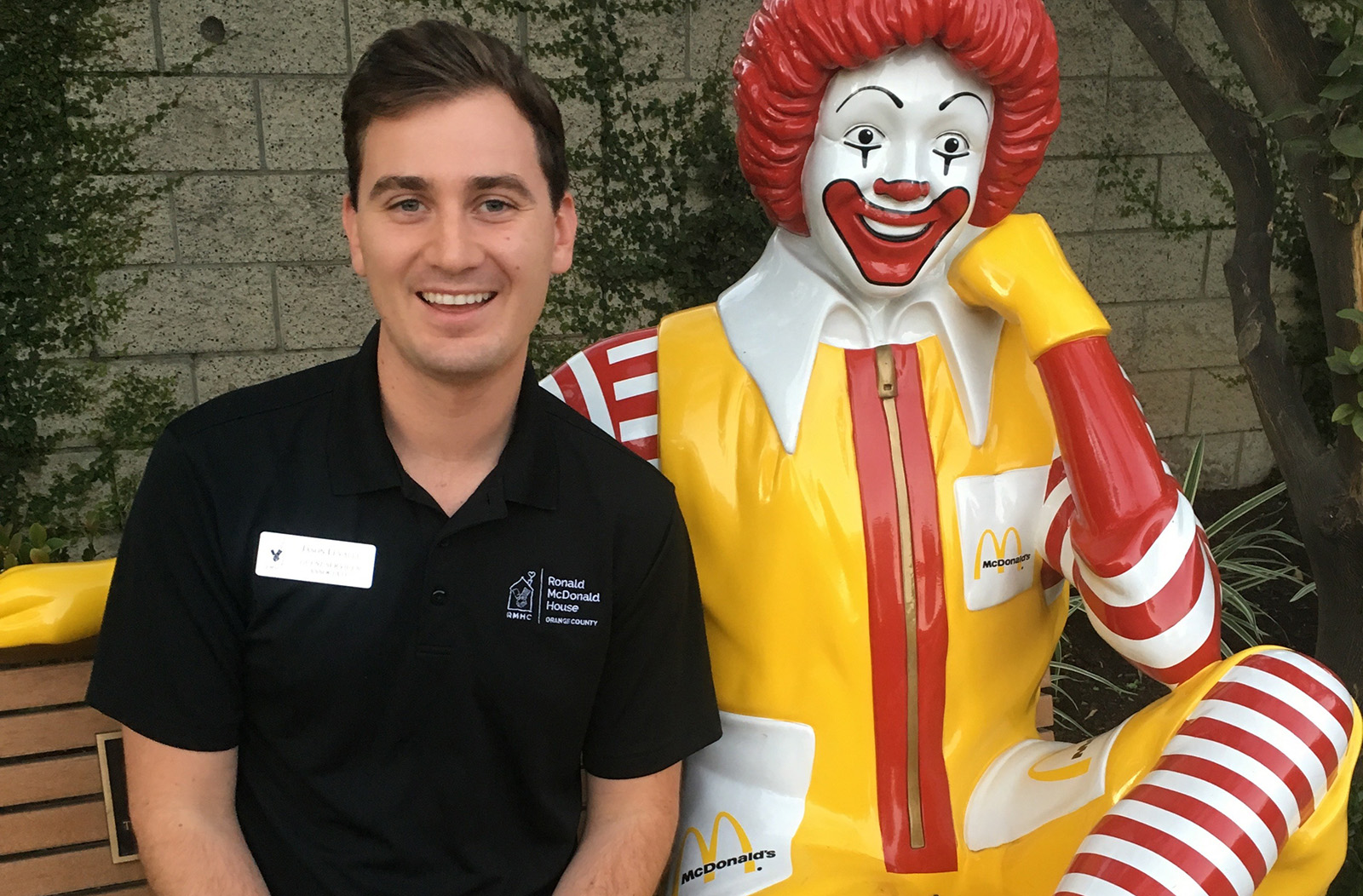 White Coat Profile: Jason Levalle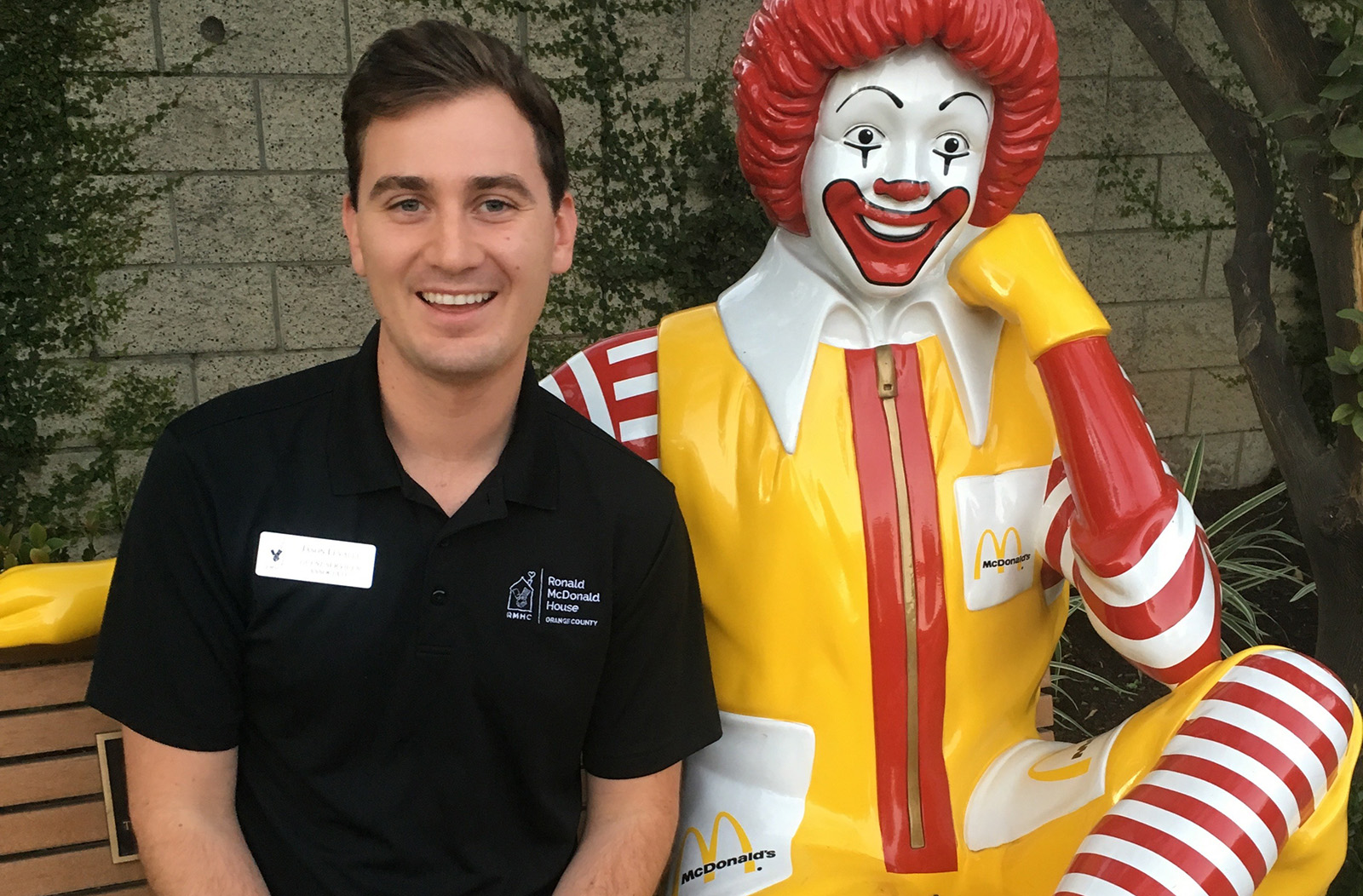 After years of helping patients and families as a volunteer, this California native will begin his journey through medical school
The White Coat Ceremony marks the first time a medical student will don his or her white coat, the defining symbol of a physician. The coat bestows a great honor on each student, and with it comes a responsibility to uphold the trust of every patient they will encounter. The Class of 2027 will receive their white coats on July 14 during a ceremony that begins at 3:30 p.m. in the West Ballroom of the Phoenix Convention Center downtown.
Meet Jason Levalle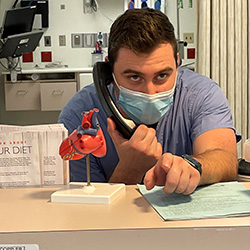 Jason Levalle grew up in Anaheim, California, and attended California State University, Long Beach. He graduated with a degree in Health Science with an emphasis on Community Health Education.
While he was taking a microbiology class in college, he was introduced to the thought process behind disease diagnosis and treatment. Levalle began to investigate potential careers that would allow him to make an impact on those in his community while utilizing science and health.
A first-generation college student, Levalle credits his parents as his biggest supporters. They encouraged him to persevere, no matter what barriers arose.
Path toward Medicine
What was the spark that led you to become a physician?
My father has had a lifelong battle with chronic lung issues that played a significant role in his overall health. This often affected many of the outdoor adventures that we bonded over, as it would make activities like hiking and surfing significantly more difficult.
One day, he was admitted to the emergency room after he found himself unable to maintain proper oxygen levels. After days of feeling helpless, one doctor came in the room with a confident but calming demeanor. She discovered what was wrong with my father and put him on a treatment plan. I am forever thankful for that doctor, because now that my father has been following treatment plans, his lungs have improved, and we can get back to bonding in the great outdoors.
I realized the impact that one doctor could have on the future of patients and their families while providing guidance and comfort on some of their darkest days. It was that realization that was the spark that led me to become a physician.
Did you do any volunteering in health fields prior to medical school?
I began volunteering with the Orange County Ronald McDonald House in Southern California in 2015, a nonprofit that offers respite to families who need to be near their children in the hospital. There, I saw how powerful a community is when its members work together for a common goal.
A few years later, I was offered a position of employment at the Ronald McDonald House, yet I wanted to find another way to volunteer my time. I walked across the street to St. Joseph's Hospital in Orange, California, to learn how I could get involved. Shortly after, I began volunteering in the Cardiovascular Outpatient Unit, where I was able to assist doctors and nurses with the care of their patients.
I enjoyed being a hospital volunteer because I was able to spend time getting to know patients and found satisfaction in making their time a bit more bearable. A year later, I was offered a cardiovascular assistant position in that same unit.
The College of Medicine – Phoenix
Why did you choose the College of Medicine – Phoenix?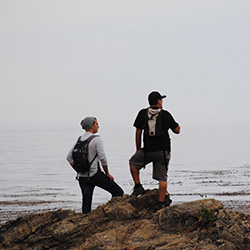 I chose the College of Medicine – Phoenix because I wanted to attend a medical school that felt right to me. After attending the in-person interview, I immediately knew the College of Medicine – Phoenix was my top choice.
From the warm welcoming by the staff members to the state-of-the-art facilities, my gut told me this is a medical school environment that I could thrive in. Above all, what sold me the most was the testimonies from current students.
Many spoke of the quality of education and attention to well-being that was offered. But, at its core, I believe what this is medical school that has heart and will push me to become the best physician I can be.
What excites you most about beginning medical school?
I am excited to begin a new chapter in my life and begin working toward my dream of becoming a physician. Getting to this point has been the result of many years of hard work and sacrifice.
Being in this position is a privilege, and I do not take for granted the opportunity I have received. What excites me most is getting to work to become the best physician I can, alongside a diverse and dedicated group of classmates for these next four years.
Significance of the White Coat
What does the white coat mean to you?
To me, the white coat represents the past, present and future. The past, because of all the hard work, long nights and sacrifice it took to be able to wear it. The present, because of the present-day dedication to learn the art of medicine during medical school. And the future, because wearing a white coat signifies a commitment to dedicate one's life to serving future patients and communities by promoting their health and well-being.
About the College
Founded in 2007, the University of Arizona College of Medicine – Phoenix inspires and trains exemplary physicians, scientists and leaders to optimize health and health care in Arizona and beyond. By cultivating collaborative research locally and globally, the college accelerates discovery in a number of critical areas — including cancer, stroke, traumatic brain injury and cardiovascular disease. Championed as a student-centric campus, the college has graduated more than 800 physicians, all of whom received exceptional training from nine clinical partners and more than 2,700 diverse faculty members. As the anchor to the Phoenix Bioscience Core, which is projected to have an economic impact of $3.1 billion by 2025, the college prides itself on engaging with the community, fostering education, inclusion, access and advocacy.