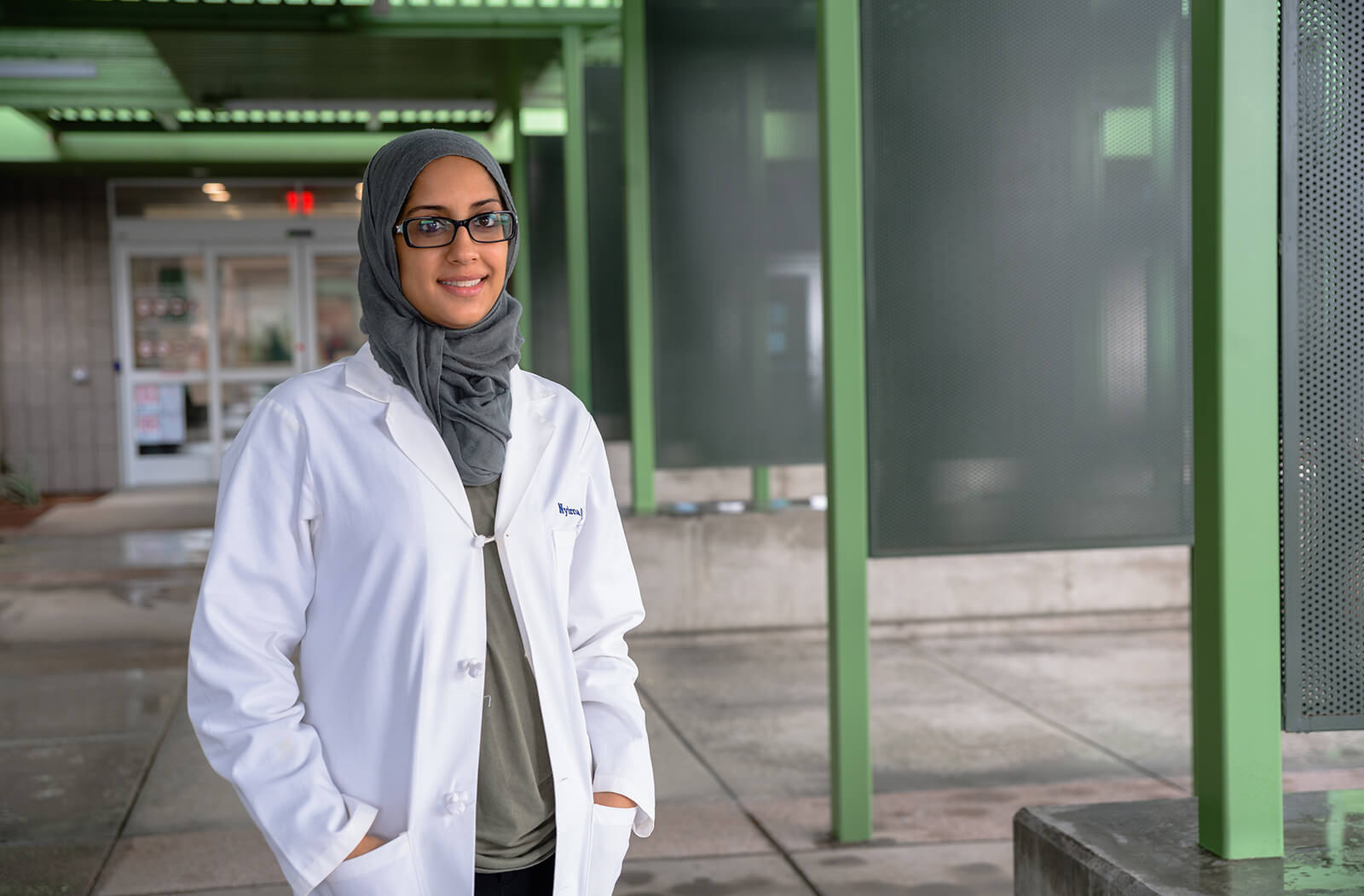 Women in Medicine and Science - Nyima S. Ali, MD, FACOG, IBCLC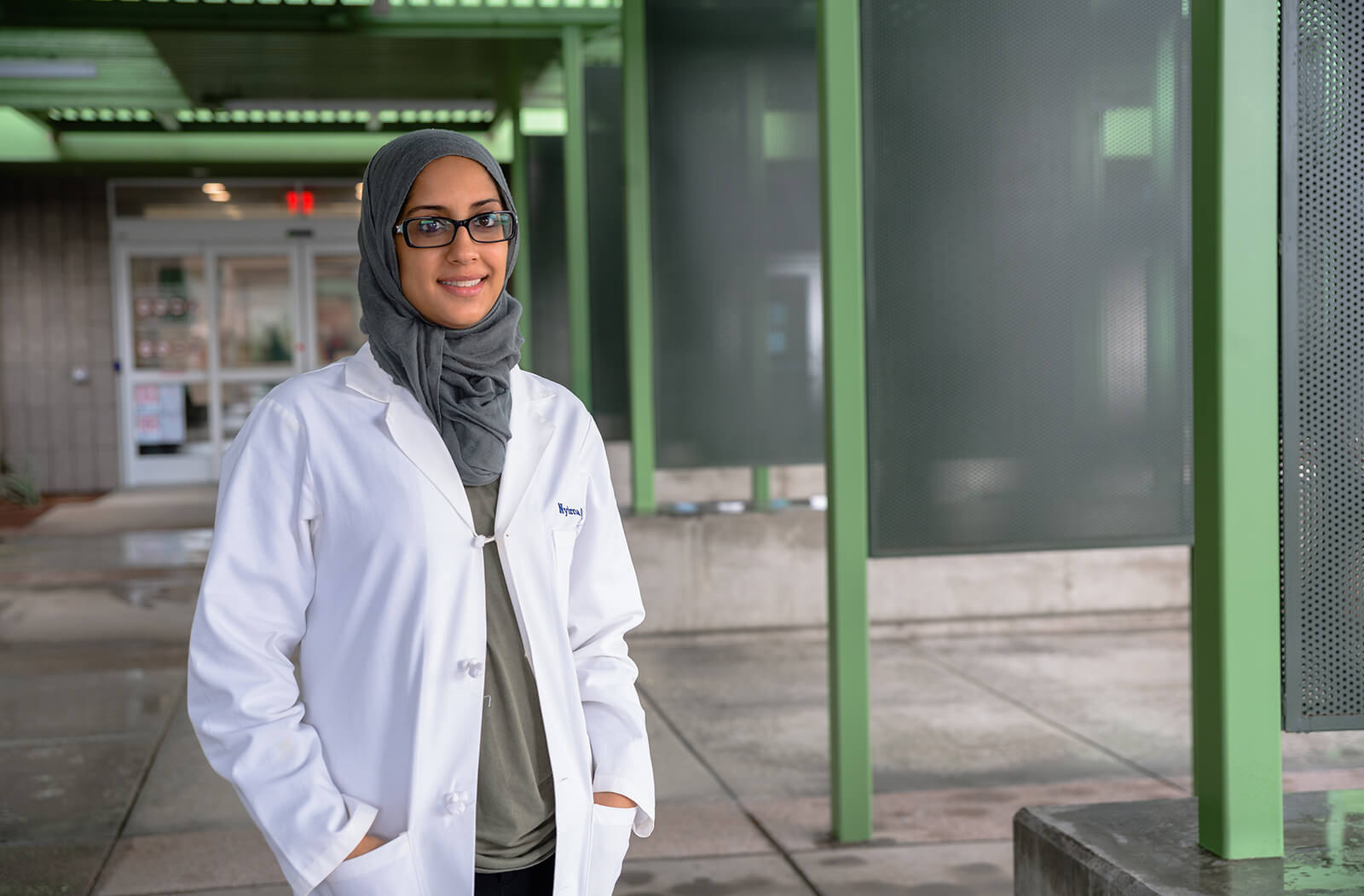 Nyima S. Ali, MD, FACOG, IBCLC, is the director of Medical Education for Obstetrics and Gynecology, as well as an attending staff at Valleywise Health. She is also a clinical associate professor at the University of Arizona College of Medicine – Phoenix.
Meet Nyima S. Ali, MD
Name someone who influenced you and why
My maternal grandmother was a big influence on my personal life and on my professional goals. She almost lost her life during childbirth due to a massive hemorrhage and had to undergo emergency life-saving surgery in her early twenties. The fact that a team of obstetricians were able to save her life in rural Pakistan in the 1950s really impacted my decision to pursue a career in medicine, specifically in obstetrics and gynecology. Her resilience in life, her optimistic outlook and her determination to overcome obstacles was always a motivation for me to aim high and continue to persevere no matter what difficulties I faced.
Tell me about a stretch goal you set for yourself and then achieved
Happiness. I try set a goal for myself to enjoy the journey and not constantly wait for the destination. Often times, the road to medicine is long and can be winding. We can find ourselves getting frustrated and lose sight of the reasons we chose a particular path. I felt that it was important to cherish the relationships and experiences along the way. Whether it be having children during a busy residency training period, providing medical advice to a community member in need of service, overcoming personal tragedy or embarking on homeschooling elementary age kids during a global pandemic, I felt that we are given a set of circumstances from which we can always learn, aid others and ultimately derive happiness.
What barriers did you break to work in your specialty?
This may not be a barrier in the classical sense, but it can be a barrier for some to even enter the field. Obstetrics and gynecology — like most surgical fields within the world of medicine — can be physically and personally demanding. The hours can be challenging; at times, the work can be draining. Upon completing my residency training, I chose to search for work-life balance that suited my needs. I felt that by giving adequate time to my family, my faith, my community and my health, I could be a better colleague and a better physician.
My current role as a clinician treating and operating on patients, working as the medical student clerkship director and as a member of the medical school admissions committee, being involved in clinical research/writing within our department, pursuing a (currently part-time) Masters in Public Health from the University of Arizona, and functioning as a homeschooling mother/wife gives me balance and the diversity to enjoy it all. We are not one-dimensional people, and we should try to embrace all of our interests that make us whole.
What is the biggest lesson you have learned so far in your career and why?
One of the biggest lessons I have learned in my career is that you don't have to go abroad to help someone in need. There are always people in our "backyard" that we can serve, aid and help educate. Health disparities exist and persist in our country, state, city and in any part of town.
The pandemic has really shed light on this and emphasized how connected we all are. It is up to us to identify these health disparities and then create a positive impact with the resources and skills we have been given. Of course, mission trips abroad are important. However, that should not prevent us from creating local change and improving the lives of those around us. By working in Phoenix with a diverse, multinational group of patients, we have opportunities to reduce health disparities on a local and somewhat global level. It may not be perfect, but I feel that is perfect for me.
Who paved the way for you and why do you think they helped you?
I have been fortunate to have so many mentors and supporters. My grandparents and parents provided emotional and social stability with a foundation for an incredibly strong work ethic. Their resilience as immigrants shaped my view of what a working, harmonious family should be.
My mentors in college at the University of Florida (Charles Wood, MD, and Nausheen Khuddus, MD), in medical school (Patrick Duff, MD), during my residency training (Corrina Oxford, MD, Dominic Marchiano, MD, and Charmaine S. Wright, MD), and currently (Dean Coonrod, MD, Crista Johnson, MD and Claudia Chambers, MD) have all been selfless individuals who took the time to provide pointed professional guidance — even at times when I didn't know I needed it. 
The openness of these individuals to share advice, some of their own vulnerabilities, some clinical pearls, as well as important negative feedback based on what they observed in me, were all opportunities to grow and develop into an improved physician, clinician and surgeon. My current colleagues, professional friends, my husband and my children are all sources of current support to maintain and sustain the advancements from the above mentors.
Who are you mentoring?
I am fortunate to work with fantastic medical students from around the Valley, as well as a talented group of OB/GYN residents. Working with and mentoring these learners is a pleasure and allows me to learn from their current experiences. Modeling professional behavior is another way of impacting our future generation of physician leaders. I also have a group of premedical and high school students, with whom I meet regularly, that are interested in STEM fields. I feel that these students have an intrinsic desire to learn and serve others — and that is motivational and inspirational for me to watch and help cultivate.
Read all of our Women in Medicine and Science: Breaking Barriers, Leading Change profiles.
About the College
Founded in 2007, the University of Arizona College of Medicine – Phoenix inspires and trains exemplary physicians, scientists and leaders to optimize health and health care in Arizona and beyond. By cultivating collaborative research locally and globally, the college accelerates discovery in a number of critical areas — including cancer, stroke, traumatic brain injury and cardiovascular disease. Championed as a student-centric campus, the college has graduated more than 800 physicians, all of whom received exceptional training from nine clinical partners and more than 2,700 diverse faculty members. As the anchor to the Phoenix Bioscience Core, which is projected to have an economic impact of $3.1 billion by 2025, the college prides itself on engaging with the community, fostering education, inclusion, access and advocacy.