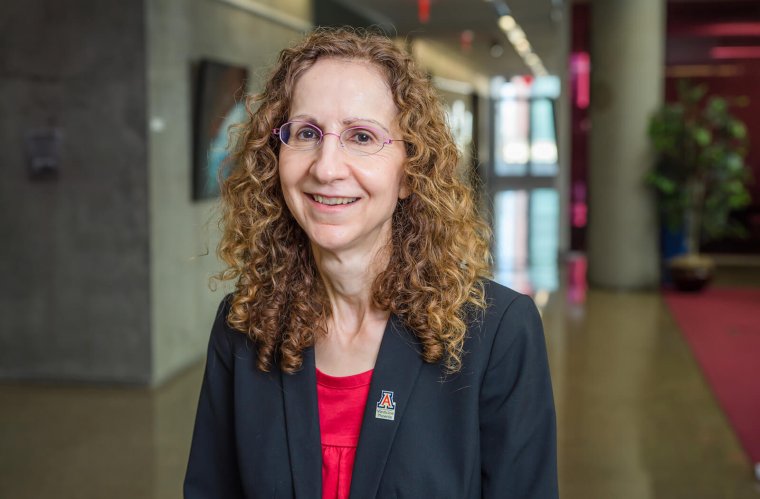 Women in Medicine and Science – Irene Alexandraki, MD, MPH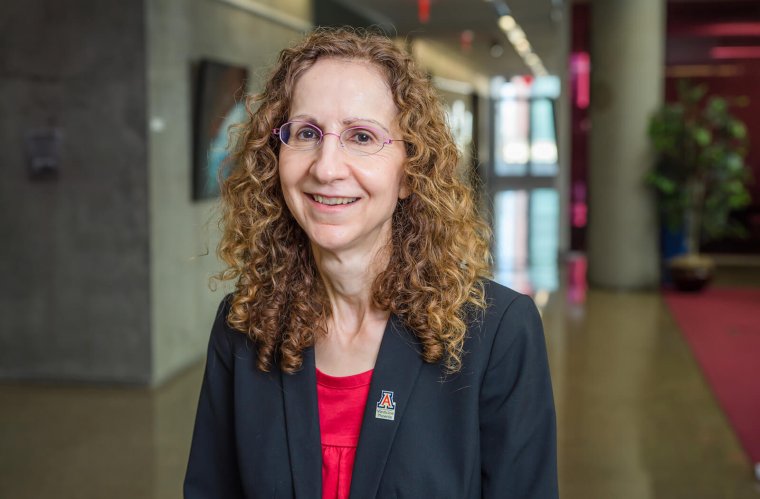 Dr. Alexandraki hopes to further advance the culture of inclusive excellence at the college
Irene Alexandraki, MD, MPH, is the senior associate dean of Academic Affairs at the University of Arizona College of Medicine – Phoenix.
Meet Dr. Alexandraki
What are the most pressing questions or health issues in your field and how will your work address them?
I think one of the most pressing questions in medical education is how to best advance diversity in medical schools while meeting the needs of every student. A diverse physician workforce helps reduce health disparities and improves patient outcomes, especially of patients from underrepresented groups.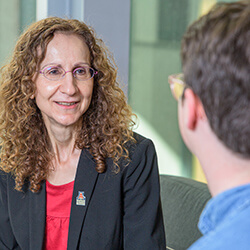 Our school has done a remarkable job in this area. In the last two years, we have welcomed the most diverse medical student classes in the history of the school, which is a big accomplishment. We have many pipeline programs that aim to further expand the pool of our applicants from diverse and economically disadvantaged groups. Our Pathway Scholars Program is specifically designed to help students from underrepresented groups become competitive medical school applicants.
Another challenge for medical schools is identifying best practices for preparing students to care for patients in a highly complex health care environment where there is continuous discovery of new biomedical knowledge, advances in technology and innovations in patient care delivery. Furthermore, medical schools need to nurture physicians who not only provide high quality evidence-based patient care, but also approach their patients with humanism, compassion, integrity, and prioritize patient needs and preferences.
We have integrated basic and clinical sciences with ethics, health equity, behavioral and social sciences, and evidence-based medicine longitudinally and offer hands-on experiences to help students apply their knowledge to real clinical settings. In my role, I'm fortunate to work with our entire medical education team on many initiatives, such as continuing to diversify our student body and expand our pipeline programs and student support services.
How would you define success in your career?
I would define career success as feeling fulfilled professionally and personally and achieving a work-life balance that supports well-being and personal growth and happiness. I view career success as a process, rather than an outcome. For those of us in supervisory roles, I think career success is tightly linked with creating an inclusive workplace (PDF) that fosters diversity and offers equal opportunities; this environment increases team engagement, allows creativity, brings innovation, promotes higher performance and leads to better outcomes.
Successful leaders empower, motivate and inspire their team, recognize their value and contributions, advocate for them, and provide the resources and support to help their team succeed. I also think it is important to be humble, authentic and resilient; intentionally self-reflect on successes and failures; and use optimism to drive positive change and growth in your organization.
Through your role, how do you hope to inspire the next generation of physicians or researchers?
Although my current role is mainly administrative, my career path started as an internist. When I was junior faculty at the University of Florida, I discovered my passion for teaching and found my calling. As a clinician-educator, I have always practiced in clinics for the underserved and safety-net hospitals, where I typically had students working with me. These teaching encounters gave students the opportunity to experience and better understand how social and structural determinants of health can become barriers in health care and lead to health inequities. It was so rewarding to see that some of these students became primary care doctors practicing in underserved communities or pursued health services research careers with focus on underserved populations.
I consider my role as a clinician-educator to be a privilege. As a medical educator, you have the unique opportunity to interact with highly motivated students who keep you on your toes and inspire you to do more and be better as a clinician and an educator. Teaching, mentoring and advising students have always been the most enjoyable and rewarding aspects of my job; it is also a way to give back to our profession. Students watch our interactions as we care for our patients, and not only learn from these interactions, but they also often make career decisions based on how we present our specialty to them through our own way of practicing medicine. This role-modeling is important as it can impact our students' professional identity formation as physicians.
Why is collaborating with fellow Women in Medicine and Science so important?
Despite advances in medicine, women in academia continue to face challenges in the advancement of their careers. It is important for institutions to cultivate an inclusive and equitable environment that values and recognizes women efforts and contributions, and provides the necessary resources to support their well-being and career advancement.
For women in academia, mentorship plays a key role. However, women in academic medicine have more difficulty finding mentors, especially senior women mentors, or mentors from underrepresented in medicine groups. At the University of Arizona College of Medicine – Phoenix, we are fortunate to have the Women in Medicine and Science (WIMS) program. WIMS is committed to inclusive excellence and strives to create an environment where we can network, share experiences, learn from and support each other, and find mentors and collaborators. Forming these peer relationships is essential for successful career development and vitality.
Title IX opened many doors for women, but what are the areas you think need to see further improvement in the coming years?
Title IX opened many doors by giving the opportunity to more women to attend college and earn degrees. Although we have reached the milestone where more than half of medical school matriculants are women, only 35 percent of U.S. physicians are women. In academic medicine, women are not promoted at the same pace as men, and less than 20 percent of all deans and department chairs are women. There is also a gender gap in compensation and other areas, such as research funding and authorship of peer-reviewed publications, especially in high impact journals. Women are less likely to be nominated for recognition opportunities and receive awards less frequently because they often lack access to those professional circles that are likely to make such nominations. So, there is still a lot of work that needs to be done in gender equity in medicine.
Read more Women in Medicine and Science: Transforming Medical Education and Clinical Care profiles
About the College
Founded in 2007, the University of Arizona College of Medicine – Phoenix inspires and trains exemplary physicians, scientists and leaders to optimize health and health care in Arizona and beyond. By cultivating collaborative research locally and globally, the college accelerates discovery in a number of critical areas — including cancer, stroke, traumatic brain injury and cardiovascular disease. Championed as a student-centric campus, the college has graduated 669 physicians, all of whom received exceptional training from nine clinical partners and more than 2,600 diverse faculty members. As the anchor to the Phoenix Bioscience Core, which is projected to have an economic impact of $3.1 billion by 2025, the college prides itself on engaging with the community, fostering education, inclusion, access and advocacy.