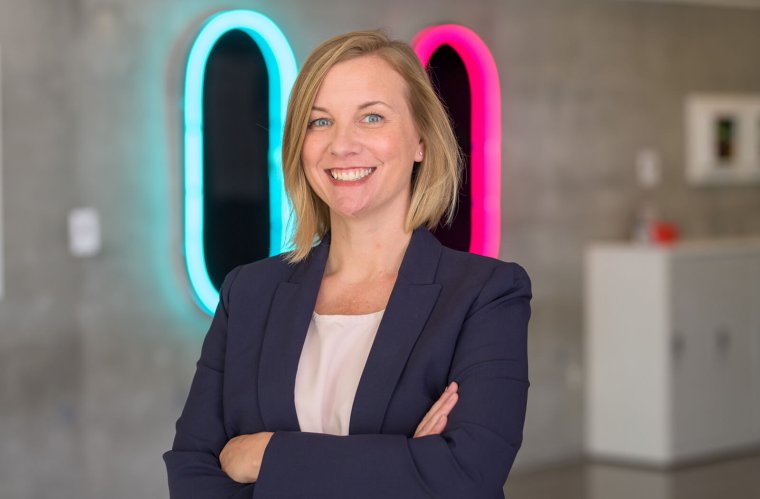 Women in Medicine and Science – Stephanie Briney, DO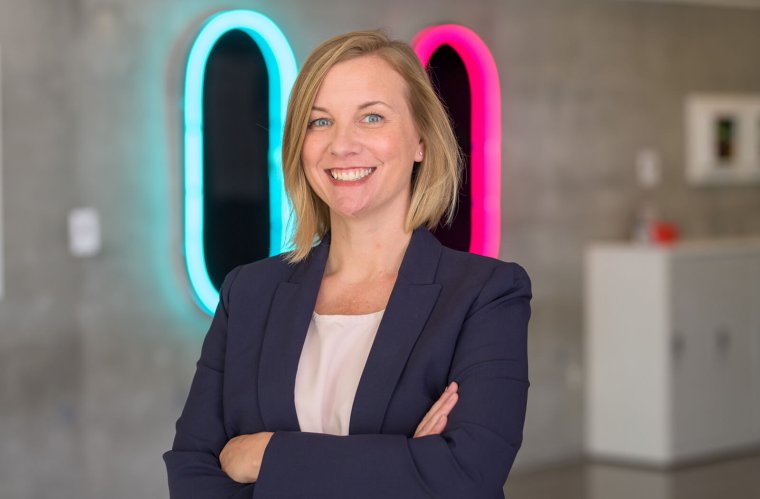 Dr. Briney hopes to better prepare medical students for their diverse careers in clinical practice
Stephanie Briney, DO, is the associate dean of Student Affairs at the University of Arizona College of Medicine – Phoenix. She has been with the college for more than 10 years, serving in a myriad of roles. In that time, she founded the Service and Community Health Certificate of Distinction.
Throughout her career, she has provided care at federally qualified health centers, working with impoverished and minority patient populations. And she recently returned to the Banner – University Medical Center Phoenix Family Medicine Clinic, where she continues to provide high quality primary care for a diverse patient population.
Meet Dr. Briney
What are the most pressing questions or health issues in your field and how will your work address them?
From a clinical and systems-based perspective, we need to re-evaluate how we view and support primary care. We have years of data highlighting the importance of primary care, and it demonstrates that an increased supply of primary care providers — such as family physicians, internists and pediatricians — is directly linked to a decrease in infant and adult mortality, better health equity, and improved population health.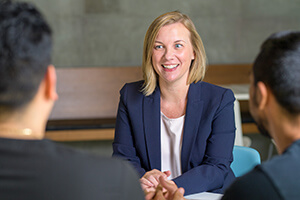 Health care costs are shown to decrease when primary care is prioritized, yet investment in primary care is comparatively low in the U.S., and primary care physicians make less than their specialty-based counterparts. The college has already implemented several initiatives to support future primary care physicians and continued curricular innovations are underway. I hope to encourage and support more students to pursue primary care specialties by supporting these initiatives and working to address the negative stereotypes that are sometimes attached to primary care specialties.
From my perspective in Student Affairs, the residency match process is one of the most important aspects of a medical student's career. There have been significant changes over the past several years prompting many questions about the impact on individual student success, as well as student well-being. As a student, matching into one's specialty of choice is as important as graduating with their MD.
As a college, we have curated a curriculum which arms students with the medical knowledge they need to be a competent clinician. But it takes more than knowledge to become a physician. To truly succeed, students need to hone their professionalism and communication skills; prepare themselves for the joy, loss and uncertainty that come with clinical practice; and prioritize their self-care. I have the immense pleasure of leading a wonderfully talented team that is committed to ensuring students have the skills and resources required to navigate all aspects of this journey, from career exploration through graduation and beyond. I strive to support this important work by empowering and supporting the innovative leadership team in Student Affairs, through collaboration with the many talented and creative people throughout Academic Affairs, and by growing our pool of dedicated specialty mentors.
How would you define success in your career?
I feel most successful when I know I have made a positive impact on those around me. In my current position, this will occur through expanded opportunities for students to succeed and thrive in their careers, and the cultivation of a rewarding and supportive work environment for the people who share this mission.
Through your role, how do you hope to inspire the next generation of physicians or researchers?
I believe one of the best ways to motivate others is to help them find joy in what they do. In my previous role as director of Service Learning, I worked to create a program that went beyond supporting volunteerism and sought to inspire students to work in underserved settings by building opportunities for them to experience the sense of accomplishment and pride that can be derived through community service. In my current role, I hope to help students recognize their strengths and achievements, and to build their confidence that — regardless of their path — they will make a difference.
Why is collaborating with fellow Women in Medicine and Science so important?
Women have so many wonderful strengths, but sometimes, these strengths are overlooked because of gender stereotypes. By working together, we can help amplify one another's voice, increase diversity and enhance the success of our college.
Title IX opened many doors for women, but what are the areas you think need to see further improvement in the coming years?
Title IX did not just create opportunities for women, it gave women a healthy sense of entitlement. Although I don't typically think of entitlement as a good thing, in this case it is; we should feel entitled to the same opportunities as men.
But when it comes to applying for jobs or promotions, we aren't quite there yet. Women are less likely to apply for 'stretch jobs,' or roles which are more senior than their current position and are more likely to adhere to the posted job qualifications than men. At the same time, men are more likely to be promoted based upon their potential; whereas, women are judged by their performance or past achievements.
In both these examples, women are playing by a separate set of rules. With data demonstrating that companies perform better in many aspects when there are more women in leadership positions, we need to level the playing field.
Read more Women in Medicine and Science: Transforming Medical Education and Clinical Care profiles
About the College
Founded in 2007, the University of Arizona College of Medicine – Phoenix inspires and trains exemplary physicians, scientists and leaders to optimize health and health care in Arizona and beyond. By cultivating collaborative research locally and globally, the college accelerates discovery in a number of critical areas — including cancer, stroke, traumatic brain injury and cardiovascular disease. Championed as a student-centric campus, the college has graduated 669 physicians, all of whom received exceptional training from nine clinical partners and more than 2,600 diverse faculty members. As the anchor to the Phoenix Bioscience Core, which is projected to have an economic impact of $3.1 billion by 2025, the college prides itself on engaging with the community, fostering education, inclusion, access and advocacy.