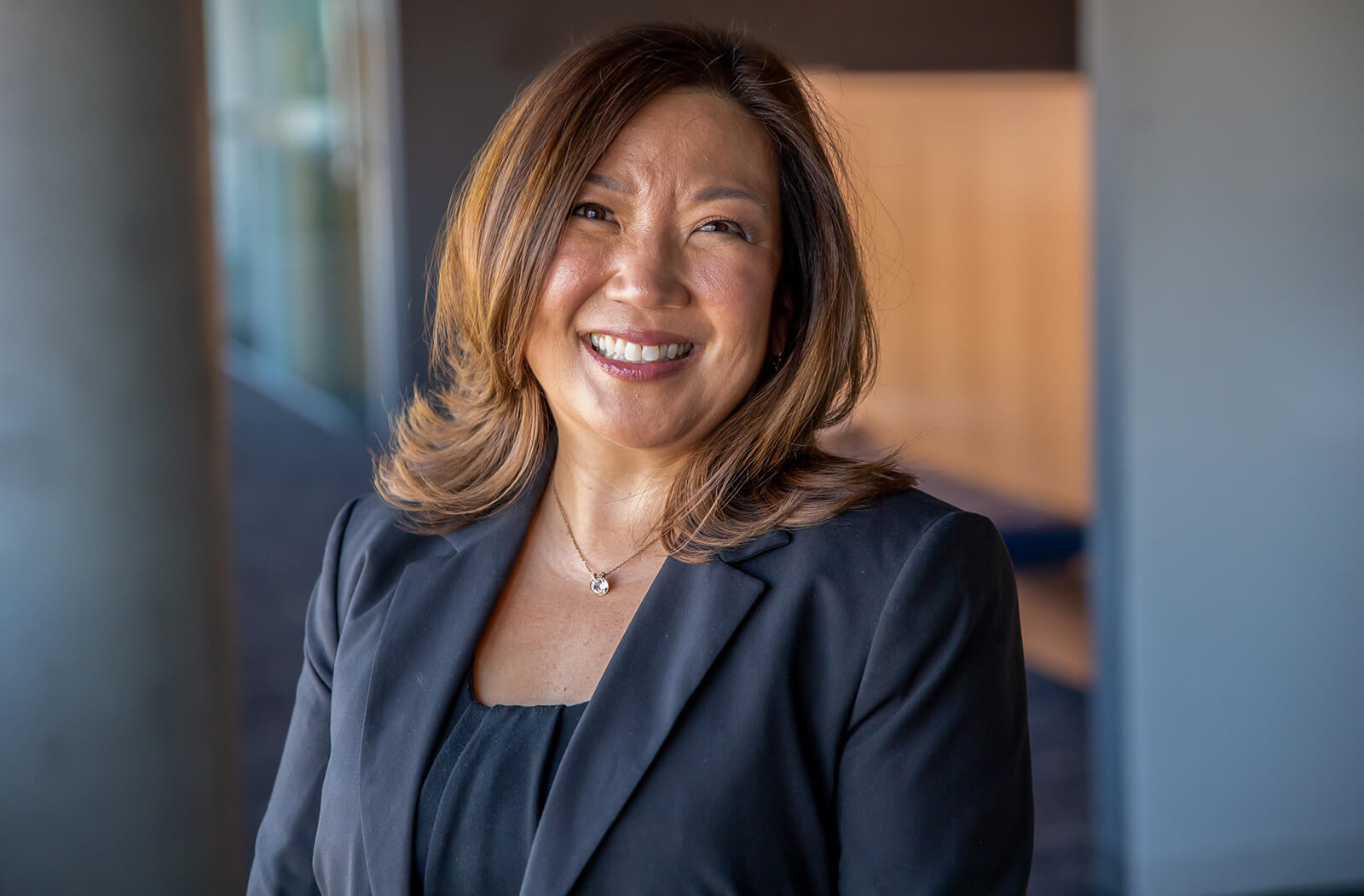 Women in Medicine and Science – Joyce K. Lee-Iannotti, MD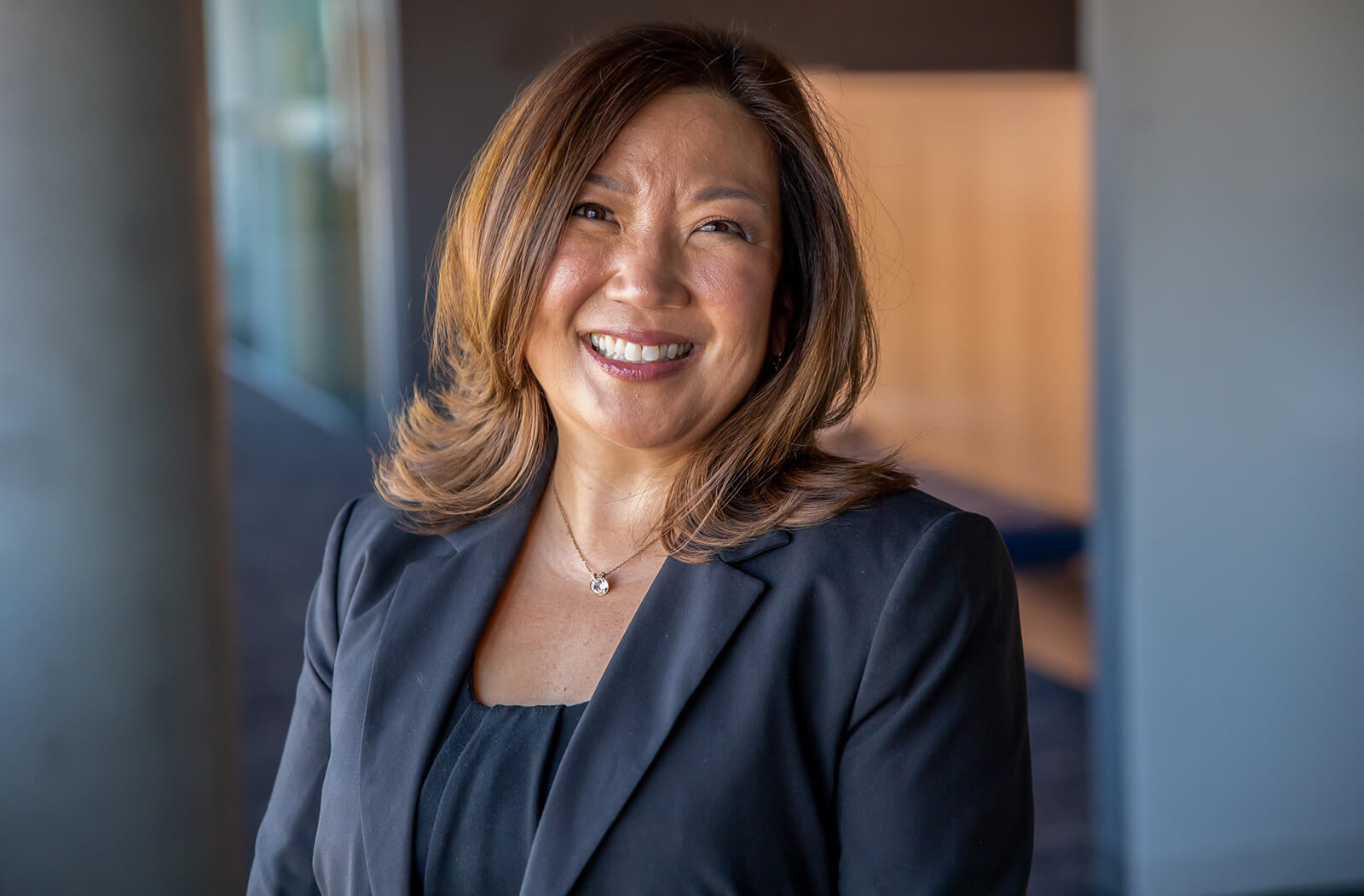 Dr. Lee-Iannotti helps patients improve their brain function and overall health by getting a good night's sleep
Joyce K. Lee-Iannotti, MD, is the director of the Sleep Disorders Center at Banner – University Medical Center Phoenix, as well as the program director for the Sleep Medicine Fellowship. She also serves as an associate clinical professor in the Division of Pulmonary, Critical Care and Sleep Medicine and in the Department of Neurology.
Meet Dr. Lee-Iannotti
What are the most pressing questions or health issues in your field and how will your work address them?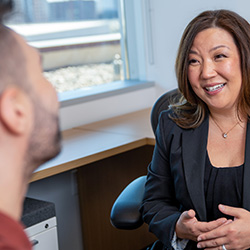 I am a sleep neurologist and a clinical research scientist. The importance of good sleep and its effect on overall health has been increasing over the last few decades, but the effect specifically on brain health has escalated as the most pressing concern.
Recent studies suggest that poor sleep contributes to abnormal levels of beta-amyloid and tau protein in the brain, which then leads to an increased risk of Alzheimer's dementia.
This stresses the importance of good sleep habits for prevention of neurological decline throughout the lifespan. The other "hot topic" in sleep medicine centers around the debate of circadian rhythm misalignment with permanent daylight savings time bill initiatives within the political realms. The evidence shows that, ultimately, permanent standard time across the U.S. would benefit health and safety.
How would you define success in your career?
Taking the best possible care of each individual patient is my goal as a physician. I am very fortunate to have not just a "job", but a profession that I truly love. Making a difference in someone's life is gratifying.
Mid-career, I am very blessed to embrace a newer aspect of my academic career — clinical and transitional research! I find research exciting, and I am fueled by the endless possibilities of providing more treatment options and diagnostic tools to help my patients.
Overcoming disease states — such as Alzheimer's dementia, ALS and even cancer — are our ultimate goals, and I share a great amount of optimism and enthusiasm that research will get us there.
Through your role, how do you hope to inspire the next generation of physicians or researchers?
By emphasizing that persistence and good mentorship are key to professional success. I nearly gave up on grant writing after being denied my fifth grant proposal. My research mentors urged me to try again, and I was awarded my sixth grant proposal. It has been a jumping-off point since then.
I also want to reiterate the importance of doing something you love and are passionate about doing. This should be the motivation and driving force in anyone's life.
Why is collaborating with fellow Women in Medicine and Science so important?
Professional advancement in medicine as a woman has not been easy. Women continue to face unique challenges with split expectations in our professional and personal lives. What I previously thought was impossible has been completely changed by the networking and mentoring of the female powerhouses within WIMS. I am inspired by the role models within this forum that "just get it" and continue to be my biggest cheerleaders.
Title IX opened many doors for women, but what are the areas you think need to see further improvement in the coming years?
Title IX was groundbreaking in furthering opportunities for women in medicine, in sports and in the general workforce. However, we still have so much work to do! Promoting and ensuring that women are promoted to leadership roles is imperative in further defining Title IX. Seeing more female professors, chairpersons and principal investigators in research studies is what we need. I strongly believe that this progress will come with mentorship and collaborative efforts of all (both men and women) to continue to build equity. I am very optimistic for us and our daughters that the challenges will be less than 50 years prior.
Read more Women in Medicine and Science: Transforming Medical Education and Clinical Care profiles
About the College
Founded in 2007, the University of Arizona College of Medicine – Phoenix inspires and trains exemplary physicians, scientists and leaders to optimize health and health care in Arizona and beyond. By cultivating collaborative research locally and globally, the college accelerates discovery in a number of critical areas — including cancer, stroke, traumatic brain injury and cardiovascular disease. Championed as a student-centric campus, the college has graduated more than 800 physicians, all of whom received exceptional training from nine clinical partners and more than 2,700 diverse faculty members. As the anchor to the Phoenix Bioscience Core, which is projected to have an economic impact of $3.1 billion by 2025, the college prides itself on engaging with the community, fostering education, inclusion, access and advocacy.