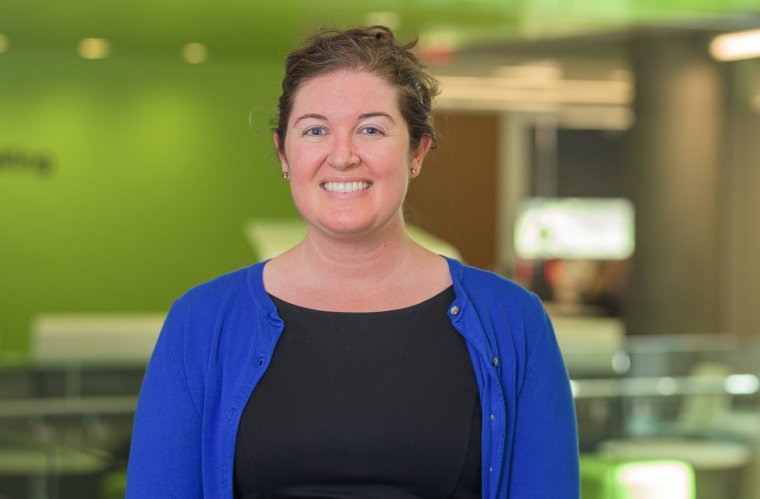 Women in Medicine and Science – Laura Mercer, MD, MBA, MPH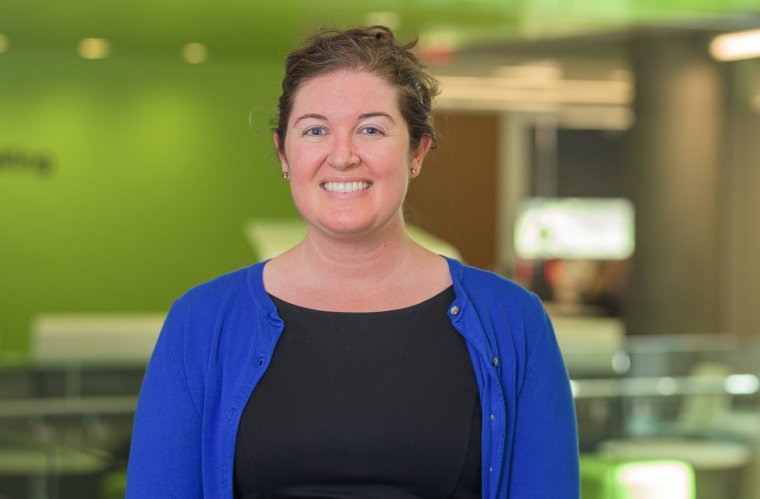 Dr. Mercer works to alleviate the inequities in women's health care to ensure the highest quality of care is available to all patients, regardless of race
Laura Mercer, MD, MBA, MPH, serves as the interim associate dean of Clinical and Competency-Based Education, Years 3 and 4, at the University of Arizona College of Medicine – Phoenix. She is also an associate professor of Obstetrics and Gynecology (OB/GYN), the director of the OB/GYN Clerkship and director of Intersessions at the college.
Meet Dr. Mercer
What are the most pressing questions or health issues in your field and how will your work address them?
I am incredibly honored to serve my community as an obstetrician/gynecologist, which means I specialize in women's and reproductive health care. I have a mentor who often says that obstetrics and gynecology is the most important field of medicine because you can tell a lot about a community by looking at markers of women's and reproductive health.
Despite advances in medical knowledge and technology, maternal mortality in the United States has been increasing. In fact, we're the only developed nation to see increasing (instead of decreasing) mortality rates. For every pregnant person who dies, there are an estimated thirty more women who survive, but still suffer from severe health consequences. This is due to a multitude of issues.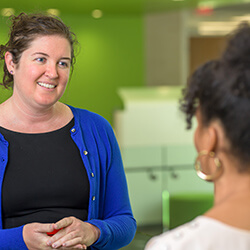 One huge issue that contributes to maternal mortality and morbidity is the persistence of health disparities and health inequities. Social awareness in recent years has helped bring the historical and present-day injustices and biases into the light, and I am proud that we are finally starting to make progress in these areas; but there is a long way to go.
Another pressing issue is basic access to health care and the recent dramatic decrease in the availability of safe, common and routine reproductive health options. In our undergraduate and graduate training programs, we speak often about social determinants of health, but most of these may be better described as "political determinants of health."
Medical and public health literature are clear that access to comprehensive reproductive health care, including contraception and abortion, is a crucial component of preventive health care and is essential to combat the worsening maternal morbidity and mortality in our communities. Lack of access to reproductive health care services disproportionately impacts communities of color, amplifying the health care disparities and inequities previously mentioned.
Political interference in the exam room harms patients — and it also harms our medical training programs. We are now seeing worsening disparities in medical education opportunities for trainees based on zip code — and this will impact the recruitment and retention of bright, talented and skilled students, residents and doctors into our medical schools and residency programs.
My work centers around empowering those around me. In the clinical environment, I work to empower my patients. In the academic environment, I work to empower students and residents. Informally and formally, I collaborate with other physicians and scientists, and we work to empower each other. My hope is that education and encouragement in a safe space will allow individuals to meet their personal goals based on their unique values and preferences.
Sometimes this involves systems-level advocacy to modify policies and procedures that may be ill-informed or simply unjust. I am privileged to be able to continuously work to improve the health and well-being of all of the communities I serve, and I hope that we can continue to make steady progress toward improving the pressing issues above. I often remind myself of a quote by Martin Luther King, "The arc of the moral universe is long, but it bends toward justice." It's not uncommon for the words "we'll get there" to come out of my mouth.
How would you define success in your career?
My favorite successes are in the ordinary, everyday triumphs — a couple who calls me to announce a positive pregnancy test after more than a year of trying; a student whose face lights up as they successfully reason through the underlying pathophysiology of a clinical issue; a colleague who submits an abstract, publishes an op-ed or finally takes some time for their own well-being. Knowing that I was a tiny part of their success is, for me, incredibly rewarding.
Through your role, how do you hope to inspire the next generation of physicians or researchers?
I hope that my humility and acknowledgement of the complexities of medicine, public health and medical education help learners at all stages recognize their own unique strengths and how their experiences — good or bad — can help shape the physicians they are or will become.
Why is collaborating with fellow Women in Medicine and Science so important?
We have come a long way in the last century, but we still have a ways to go. One of my mentors was in the very first University of Arizona medical school class that allowed women to be admitted. When I listen to her tell me stories of the things she endured in her medical training and reflect on the phenomenal physician and surgeon she became, it's a reminder that I have had these opportunities in my life because of women — like her — who came before me. I'm also thankful to have many inspiring peer mentors and friends. The strength that comes from these communities helps promote and elevate all of us.
Title IX opened many doors for women, but what are the areas you think need to see further improvement in the coming years?
Decades of peer-reviewed literature allows us to reflect on the knowledge that true equality is predicated on the ability of women to make decisions in their own health care, free from intrusion from outside forces. I worry that the next generation of women in medicine and science may not have the same access to educational opportunities as my generation did. Women entering medicine and science today may have compounded complexities to navigate in their personal lives without the guarantees of access to basic health care.
Read more Women in Medicine and Science: Transforming Medical Education and Clinical Care profiles
About the College
Founded in 2007, the University of Arizona College of Medicine – Phoenix inspires and trains exemplary physicians, scientists and leaders to optimize health and health care in Arizona and beyond. By cultivating collaborative research locally and globally, the college accelerates discovery in a number of critical areas — including cancer, stroke, traumatic brain injury and cardiovascular disease. Championed as a student-centric campus, the college has graduated 669 physicians, all of whom received exceptional training from nine clinical partners and more than 2,600 diverse faculty members. As the anchor to the Phoenix Bioscience Core, which is projected to have an economic impact of $3.1 billion by 2025, the college prides itself on engaging with the community, fostering education, inclusion, access and advocacy.