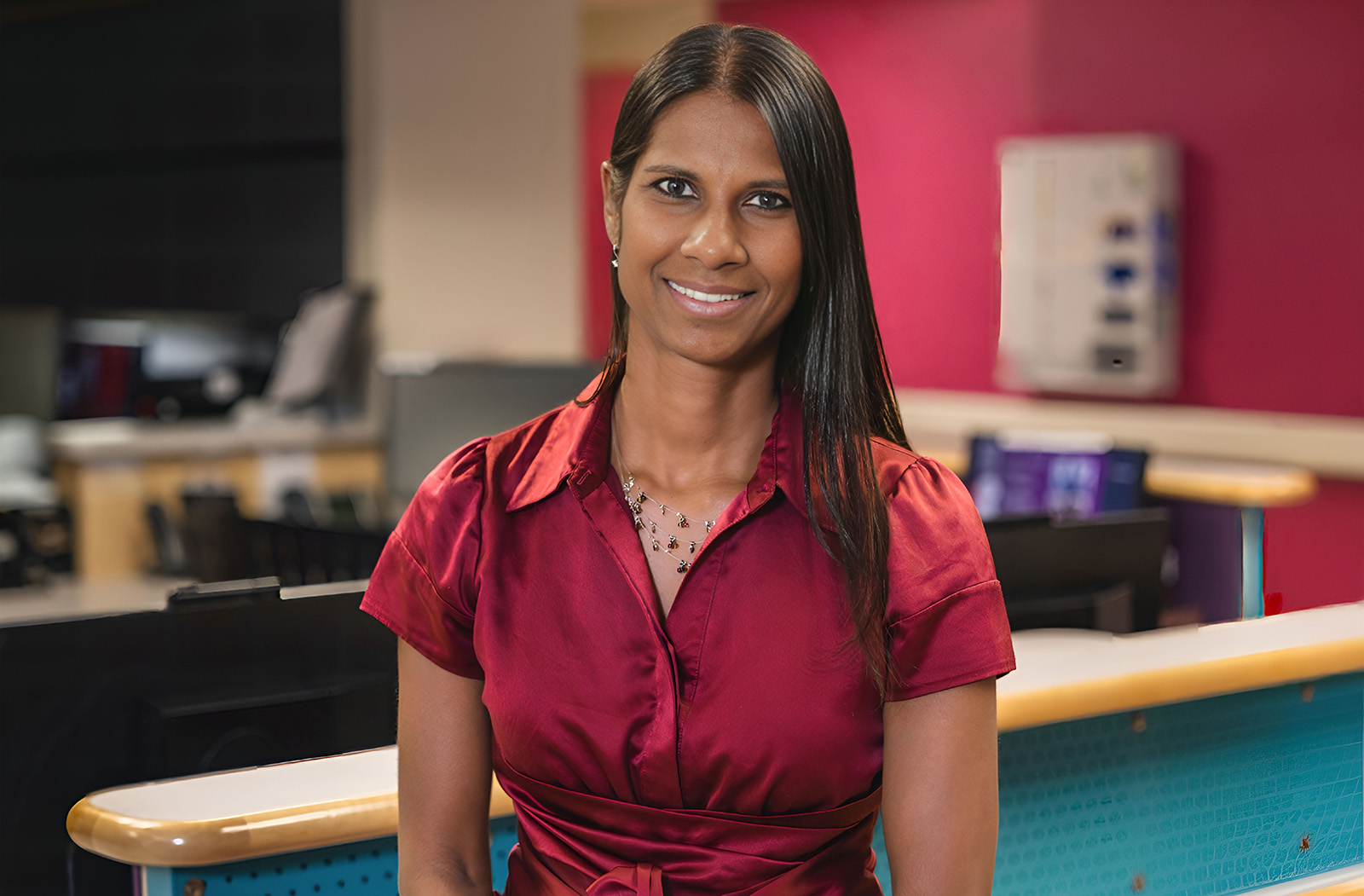 Women to Watch in Medicine and Science – Vasudha L. Bhavaraju, MD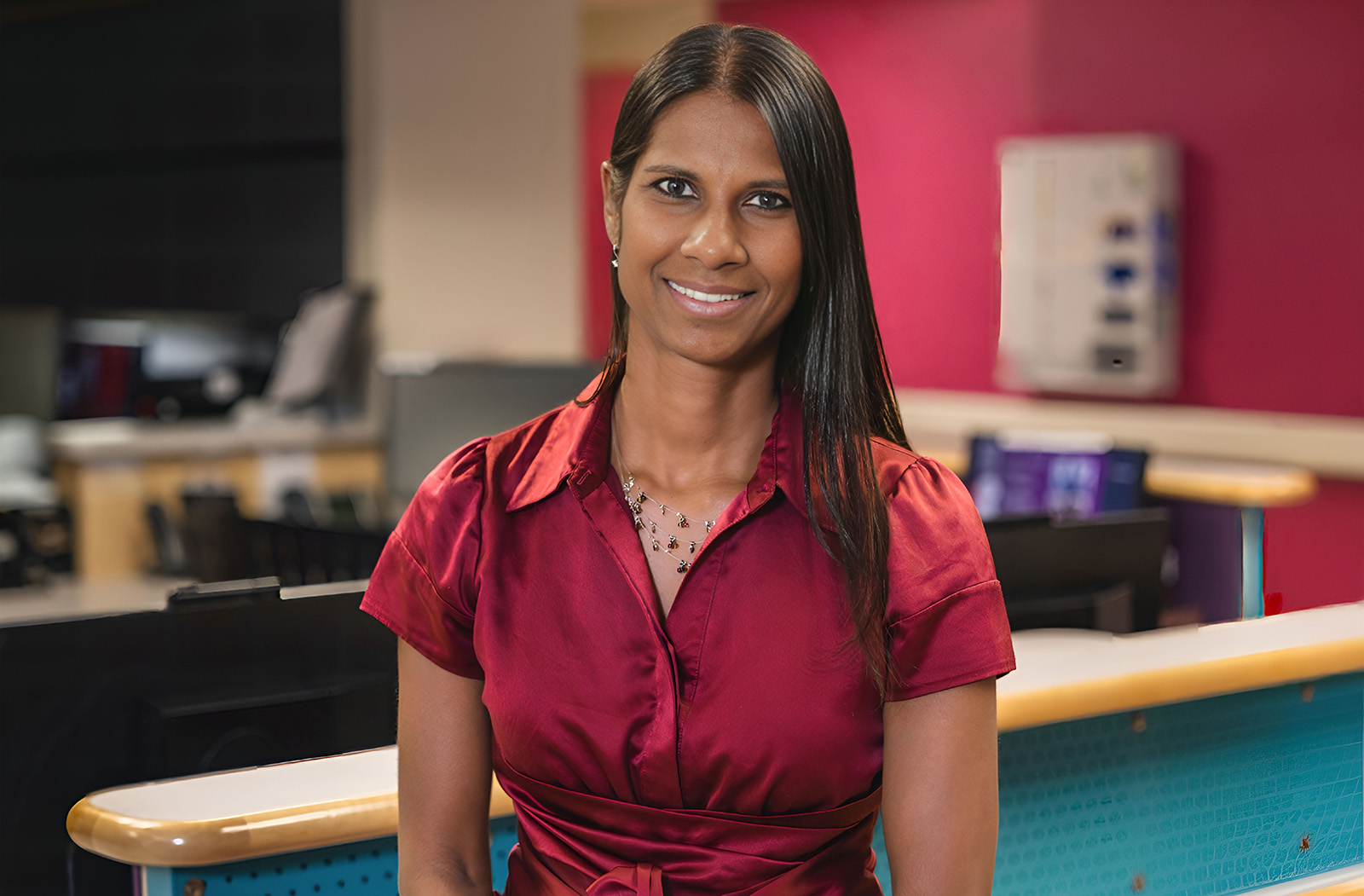 As an expert in medical education, Dr. Bhavaraju enjoys engaging with and guiding the next generation of physicians
Vasudha Bhavaraju, MD, is a clinical associate professor in the Department of Child Health at the University of Arizona College of Medicine – Phoenix and chief medical education officer at Phoenix Children's. Dr. Bhavaraju — or Vasu, as her colleagues know her — is passionate about mentoring the next generation of physicians. It was a calling she discovered shortly after completing her residency in pediatrics at the very same hospital.
"I recognized early in training that I really liked medical education, but I had a very narrow view of what that meant beyond bedside teaching," she said.
As she further explored the many facets of medical education, the opportunities it granted her to be a positive influence in the lives of young doctors began to emerge. It offered avenues to be innovative, collaborative, scholarly and to serve as a source of support.
The malleable nature of it fuels her professionally. And, in the field of medical education, Dr. Bhavaraju knows that being a lifelong learner is just as important as what is being taught to the residents, fellows and new faculty. "I am continuously asking, 'Are we meeting the needs of our learners?' Medicine changes, our environment changes, technology changes and our learners change, as well," she explained.
Phoenix Children's attracts clinicians from across the U.S. in a broad spectrum of specialties. To accommodate that, Dr. Bhavaraju said, "It is our responsibility as faculty, educators and leaders to serve as mentors and role models and create communities of practice where we can learn from one another. We also need to make sure this community is diverse, inclusive and welcoming. This is something I strongly advocate for."
As she grew into her role, she also realized that she too had lessons to still learn from her mentors. "I have found the people who inspire me the most are those who are real about the good, the bad and the ugly in forming a career, so I try to do the same," she said. "Being viewed as a role model means being open about the challenges I've faced and being willing to take those lessons learned and help someone else coming up through the system."
Part of that is prioritizing her own professional development. When her father retired at the age of 80 from a career in engineering, he chose to remain active in the field. His drive inspired Dr. Bhavaraju to further hone her own skills.
"After working more than a decade in medical education, I realized I had no formal education in education," she said. "I decided to pursue a Master's in Education at Arizona State University in the Learning Design and Technology path." She will complete the degree in May 2024.
Dr. Bhavaraju is optimistic that the skills she acquires in her studies will prove beneficial as the landscape in medicine continues to evolve.
And she is even more confident about the future of her field because of the bright minds she works with every day. "Some of the old-fashioned systems of hierarchy and homogeneity in leadership have crumbled. Young physicians today are more educated, more connected, technologically advanced, come from diverse backgrounds and have great passion for advocacy, health equity and outreach," she said. "We can learn a lot from them."
Before entering her pediatrics residency at Phoenix Children's, Dr. Bhavaraju graduated from Pennsylvania State University College of Medicine. She is also an active member of the American Academy of Pediatrics and the Association of Pediatric Program Directors.
She has been honored with multiple awards for her work educating future doctors — including the inaugural Phoenix Children's Heart and Hand Clinical Excellence Award for Teacher of the Year, the Grace L. Caputo, MD, MPH, Faculty Mentor Award (twice) and the Melvin L. Cohen Faculty Teaching Award.
Read more Women to Watch in Medicine and Science profiles
About the College
Founded in 2007, the University of Arizona College of Medicine – Phoenix inspires and trains exemplary physicians, scientists and leaders to optimize health and health care in Arizona and beyond. By cultivating collaborative research locally and globally, the college accelerates discovery in a number of critical areas — including cancer, stroke, traumatic brain injury and cardiovascular disease. Championed as a student-centric campus, the college has graduated more than 800 physicians, all of whom received exceptional training from nine clinical partners and more than 2,700 diverse faculty members. As the anchor to the Phoenix Bioscience Core, which is projected to have an economic impact of $3.1 billion by 2025, the college prides itself on engaging with the community, fostering education, inclusion, access and advocacy.