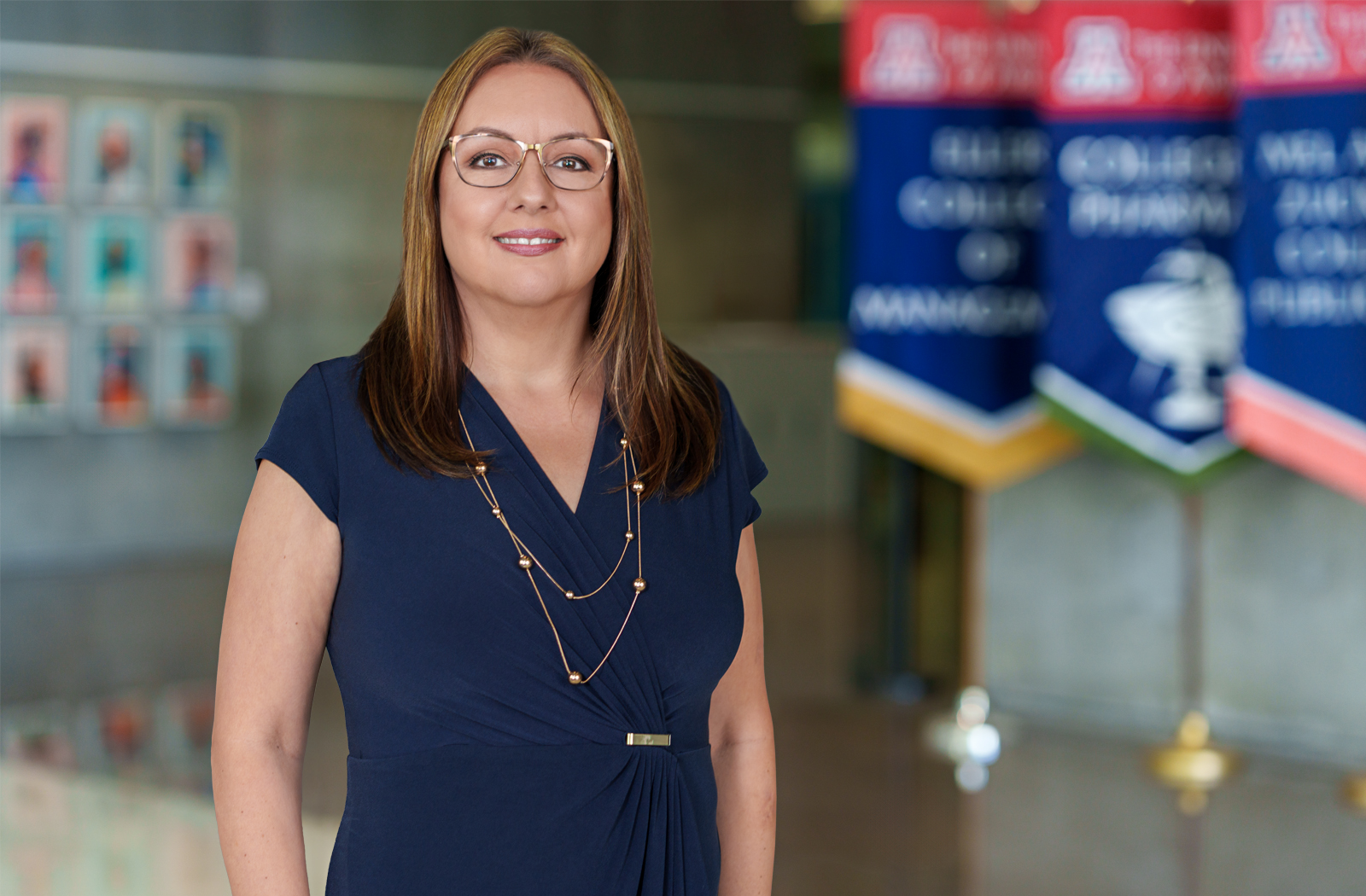 Women to Watch in Medicine and Science – Melisa Celaya, PhD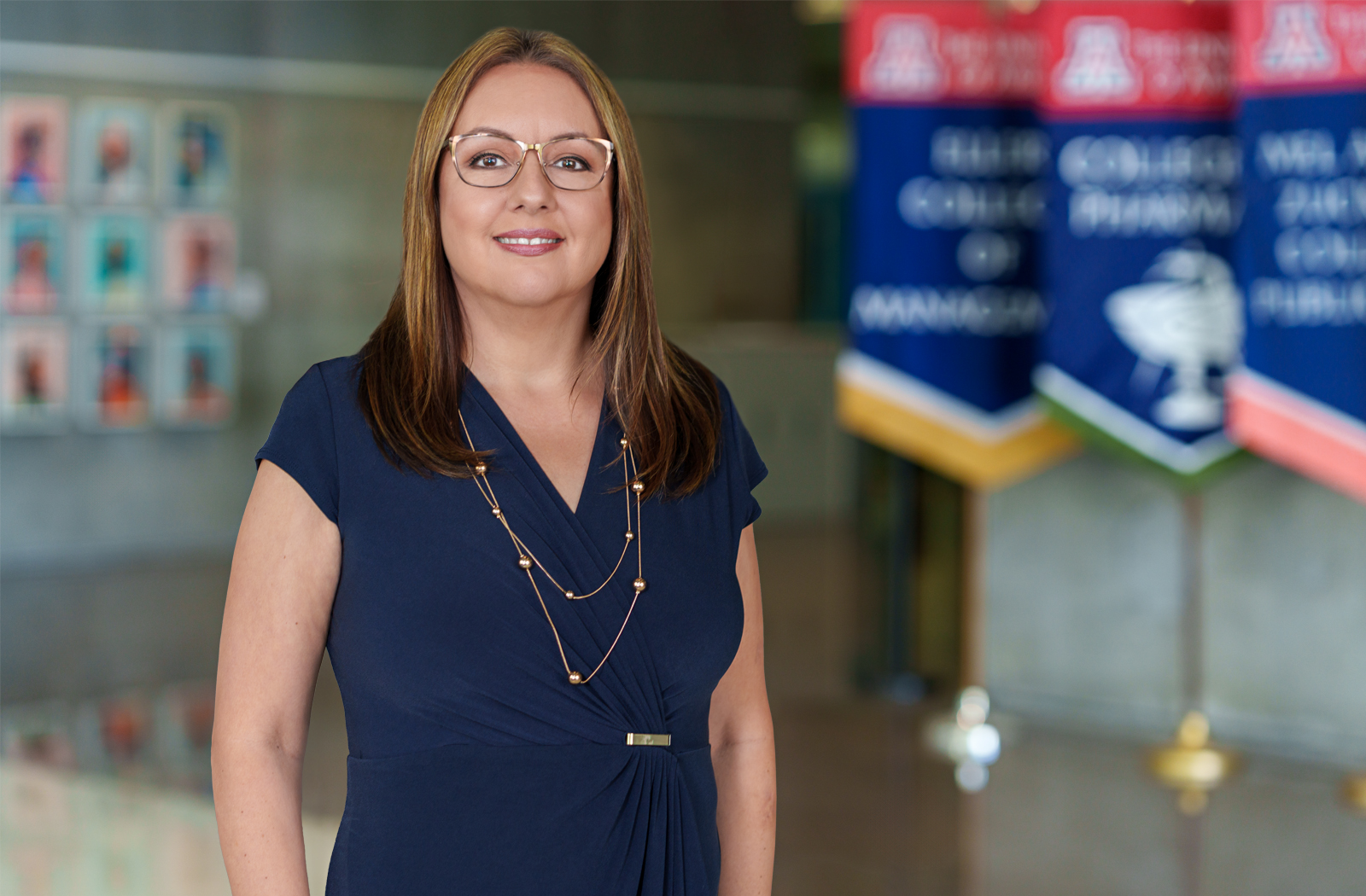 Dr. Celaya is empowering the future of health care through clinical research education
Melisa Celaya, PhD — an associate director of the Clinical Research master's program within the Department of Internal Medicine at the University of College of Medicine – Phoenix and an esteemed epidemiologist — is making significant strides in advancing clinical research and empowering the next generation of health care professionals. With a commitment to bridging the gap between clinical practice and research, Dr. Celaya's journey in the field of epidemiology is nothing short of inspirational.
"I chose this specialty because I had worked several years in the clinical research field and was drawn to the ability, as an epidemiologist, to design complex strategies to answer the intertwined questions within the field of medicine and translational sciences." Dr. Celaya said. Her passion for unraveling the mysteries of medicine through epidemiological research serves as the foundation for her impactful work.
Yet, Dr. Celaya faces a common obstacle in her field — a gap in clinical research education. Many of her colleagues and affiliates are inquisitive about clinical research but lack the necessary training and experience to initiate their own projects. "Clinical research education is essential for faculty because it generates interest in the discovery of disease prevention and health promotion." she explained.
To address this challenge, Dr. Celaya has committed herself to crafting valuable resources and educational materials geared toward faculty, trainees, and students. Her strategy involves the creation of self-directed learning modules, the facilitation of workshops and courses, and the implementation of a structured research rotation program for trainees. Through these initiatives, she measures her success by her capacity to assist others in achieving their research objectives and career aspirations, all while nurturing a culture of engagement among faculty and students.
And Dr. Celaya's vision extends beyond her immediate circle. She aspires to encourage the next generation of physicians and researchers by empowering them to dream more, learn more and do more with their newly acquired skillsets. "I hope to motivate them to see the power behind what clinical research can do, not only for their career and for their patient population but also to provide a component of their lives that can help them find an intellectual outlet for their curiosity." she said.
In addition to her dedication to advancing clinical research education, Dr. Celaya recognizes the importance of collaboration, particularly among women in medicine. She actively collaborates with fellow women in medicine through organizations like Women in Medicine and Science (WIMS) at the college. This collaboration not only helps her fellow colleagues but also provides her with a platform to voice her opinions and concerns among like-minded individuals who are equally committed to advancing their mission.
Looking ahead, Dr. Celaya sees herself becoming a full professor in Epidemiology, continuing her groundbreaking research, and shaping the future of clinical research education. Her commitment to tearing down barriers, fostering collaboration and inspiring the next generation of health care professionals is a testament to how one individual can change medicine and science to improve the lives of many.
Dr. Melisa Celaya received her PhD in Epidemiology from the University of Arizona in 2018. She is currently involved in GME research education and obesity research as an assistant research professor at the College of Medicine – Phoenix.
Over the past decade, she has been working on developing weight management programs to address the effects of obesity in urban communities. Her future goals include expanding the weight management program's parameters to include the treatment of obesity in patients with comorbid diseases. She is also continuing to contribute to the research education of medical students, trainees, and faculty through faculty development programs, as well as through her role as the associate director of the Clinical Research master's program.
Read more Women to Watch in Medicine and Science profiles
About the College
Founded in 2007, the University of Arizona College of Medicine – Phoenix inspires and trains exemplary physicians, scientists and leaders to optimize health and health care in Arizona and beyond. By cultivating collaborative research locally and globally, the college accelerates discovery in a number of critical areas — including cancer, stroke, traumatic brain injury and cardiovascular disease. Championed as a student-centric campus, the college has graduated more than 800 physicians, all of whom received exceptional training from nine clinical partners and more than 2,700 diverse faculty members. As the anchor to the Phoenix Bioscience Core, which is projected to have an economic impact of $3.1 billion by 2025, the college prides itself on engaging with the community, fostering education, inclusion, access and advocacy.