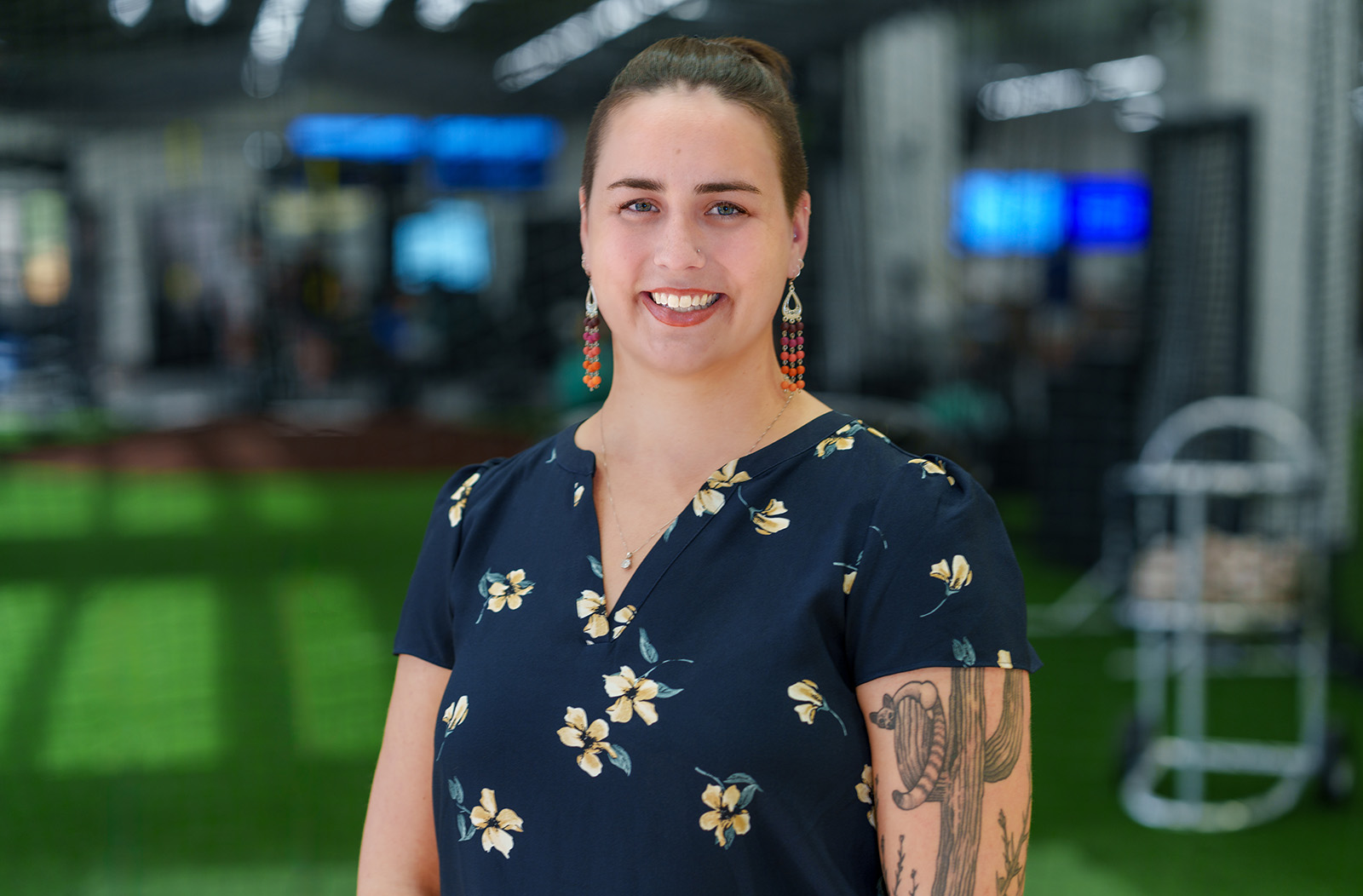 Women to Watch in Medicine and Science – Kristen Renner, PhD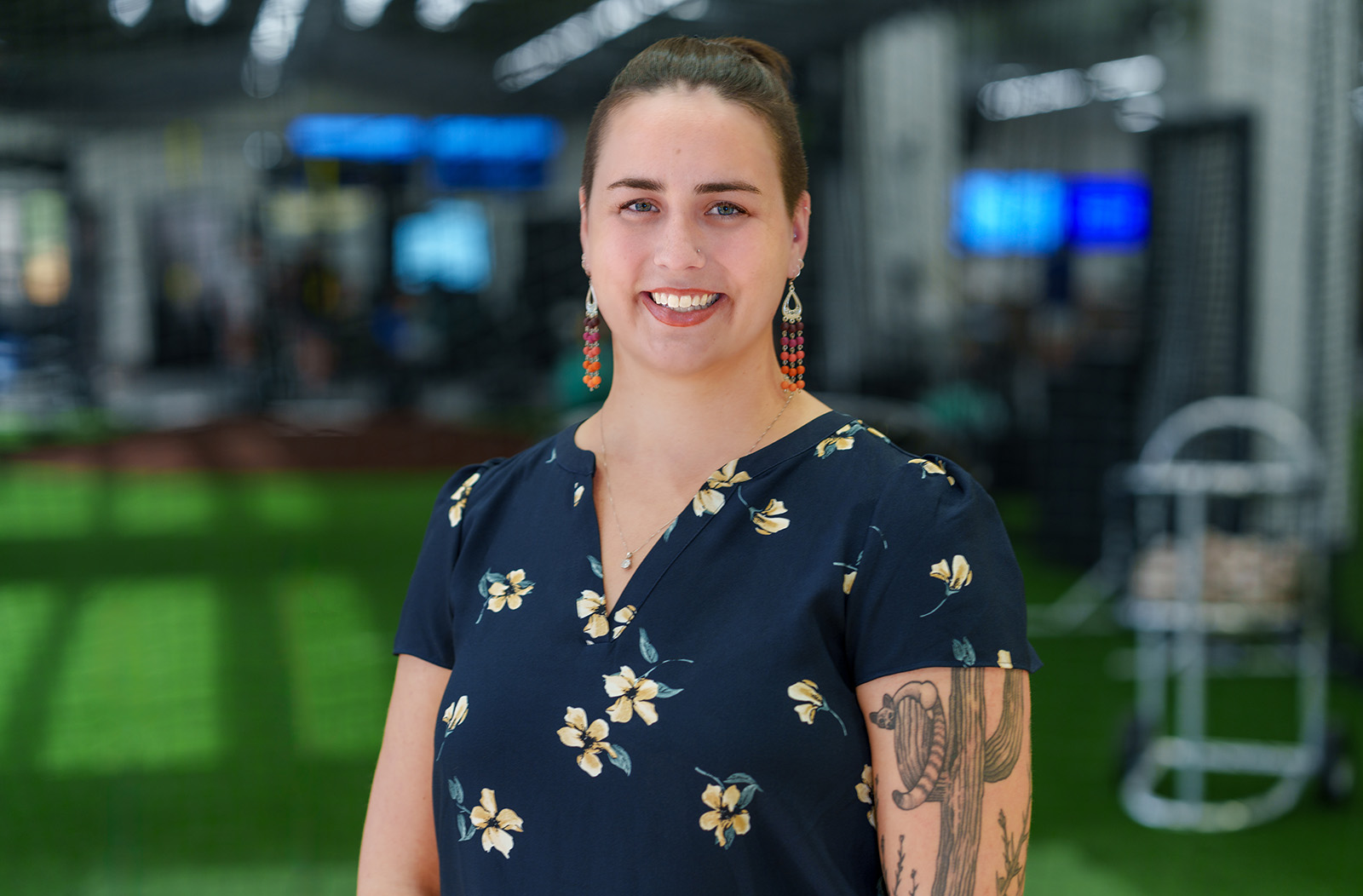 For amateur to professional athletes, Dr. Renner is working to make sports injuries more preventable than inevitable
Kristen Renner, PhD, has spent her career exploring ways to help athletes not only recover from injuries, but, if possible, avoid them. A biomedical engineer by training, Dr. Renner serves as the director of biomechanics at the Banner Sports Medicine High Performance Center and is a research assistant professor in the University of Arizona College of Medicine – Phoenix's Department of Orthopaedic Surgery. Her hope is to optimize sports recovery for amateur and professional athletes alike.
When she started her career, she was as an extreme specialist, dedicated to rehabilitation of the knee — more specifically, the anterior cruciate ligament (ACL). Now, Dr. Renner has broadened her field. "Once I transitioned out of my doctoral work, I rapidly expanded my area of expertise," she said. This shift into sports medicine is what guides her overall goal to better assess injury in the present to prevent it in the future.
"If we can stop the whole process before it even starts, that's optimal. That is not always possible," Dr. Renner said. "So, then our next step is to really focus on how we return athletes back to their sport, as best as we can. I am passionate about promoting the restoration of normal, functional movement as a means of improving the overall health and quality of life of individuals across their lifespan."
The method she developed includes assessing an athlete's readiness to resume training after injury, as well as their likelihood of reinjuring themselves. The latter is crucial when preparing an athlete to reenter play.
In a study published in the January 2020 edition of the Journal of Orthopaedic & Sports Physical Therapy, it was estimated that young athletes who return from ACL reconstruction too soon have a new injury rate seven times higher than those who rehab at a more deliberate pace.
The timeframe for each patient's recovery may vary. To address those variables, Dr. Renner works with each athlete to develop an adapted plan, outlining their specific areas of need.
"My specific interest is personalized medicine," Dr. Renner explained. "So how do we take an individual and fit them into what we know about a body of literature regarding, for example, ACL re-tears, and really personalizing our approach to how we treat them?"
The monitoring of the effectiveness of these treatment plans informs her larger scope of research, creating a database on best practices for certain types of injuries.
Dr. Renner is hopeful that her contributions to that larger conversation will translate to better care for the athletes she works with. "What I'm interested in is: 'How did that [the research] translate into helping people?'" she said. "For me, success is the translation of my research work into the clinical world. And it is getting all these athletes back out to their sports."
She also takes great pride in helping to train the next generation of biomechanics researchers. "Working with the next generation of engineers or biomechanists, or physicians or clinicians has always been a large part of my career," she said. "My goal is always to give them a taste of as much as I can."
The interprofessional approach varies depending on a student's level of experience and interests. But Dr. Renner makes it a goal to meet them where they are, accommodating their needs.
And Dr. Renner knows from experience how difficult that can be. "Coming from an engineering background, there were frequently fewer females to interact with and to work with along my education process," she said. "Every step of the way, I sought out women who were in my field — who were just one or two steps ahead of me. I just wanted to connect with them and see what their lives were like."
That enthusiasm helped her to develop long-lasting professional relationships that she values today. Seeing representation in her field of interest was a powerful motivator for her in her career; and she is ecstatic to help pay that forward.
Dr. Renner completed her BS in biomedical engineering at Virginia Commonwealth University. She received her PhD, which focused on the Development of Load Symmetry Based Biofeedback during Walking Post-Total Knee Arthroplasty, from Virginia Tech.
Her research focuses on optimizing total joint replacement outcomes and developing models to assess and mitigate sports injury risk and return to sport criteria after injury.
Read more Women to Watch in Medicine and Science profiles
About the College
Founded in 2007, the University of Arizona College of Medicine – Phoenix inspires and trains exemplary physicians, scientists and leaders to optimize health and health care in Arizona and beyond. By cultivating collaborative research locally and globally, the college accelerates discovery in a number of critical areas — including cancer, stroke, traumatic brain injury and cardiovascular disease. Championed as a student-centric campus, the college has graduated more than 800 physicians, all of whom received exceptional training from nine clinical partners and more than 2,700 diverse faculty members. As the anchor to the Phoenix Bioscience Core, which is projected to have an economic impact of $3.1 billion by 2025, the college prides itself on engaging with the community, fostering education, inclusion, access and advocacy.