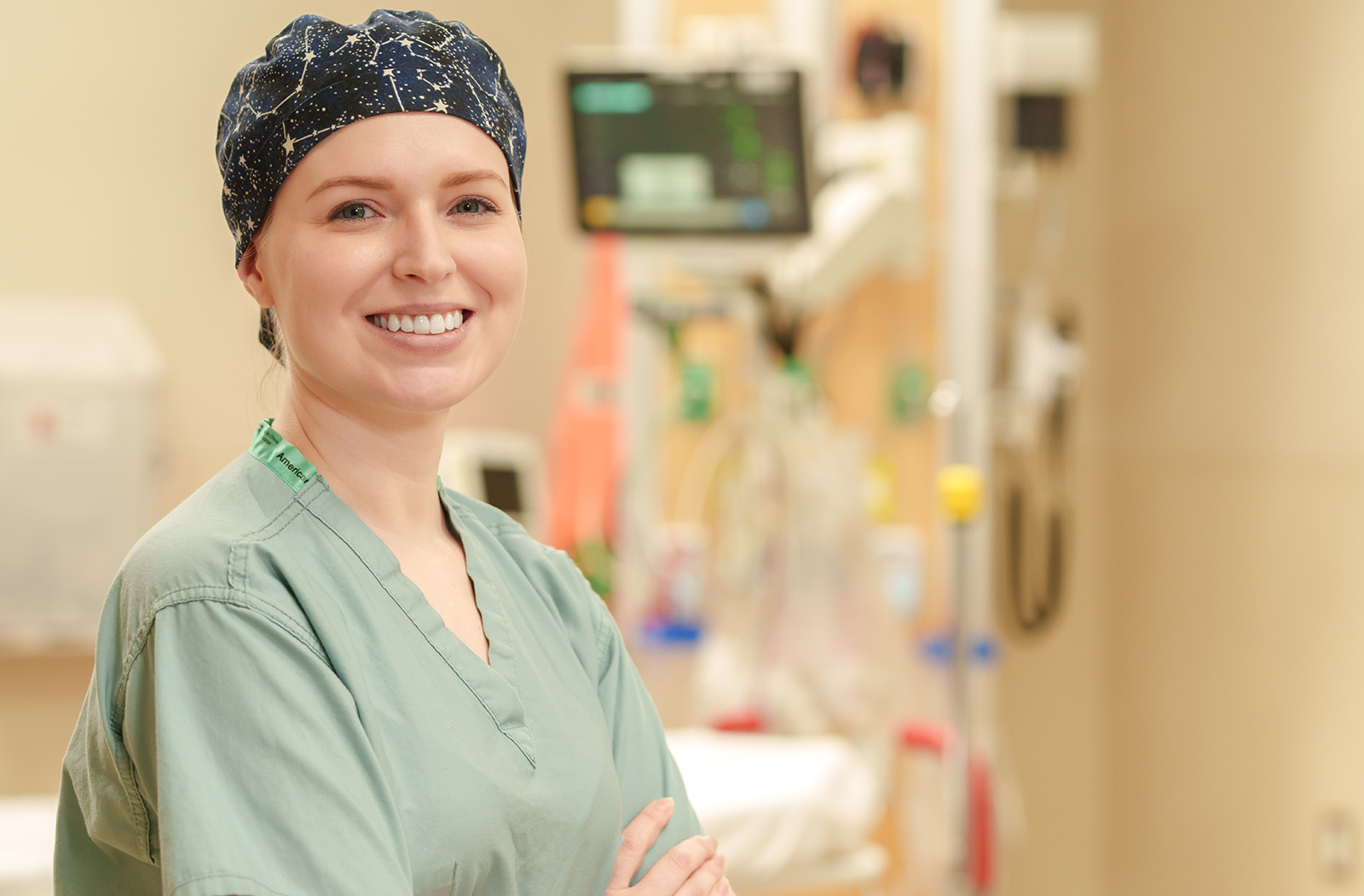 Women to Watch in Medicine and Science – Kaleigh Stabenau, MD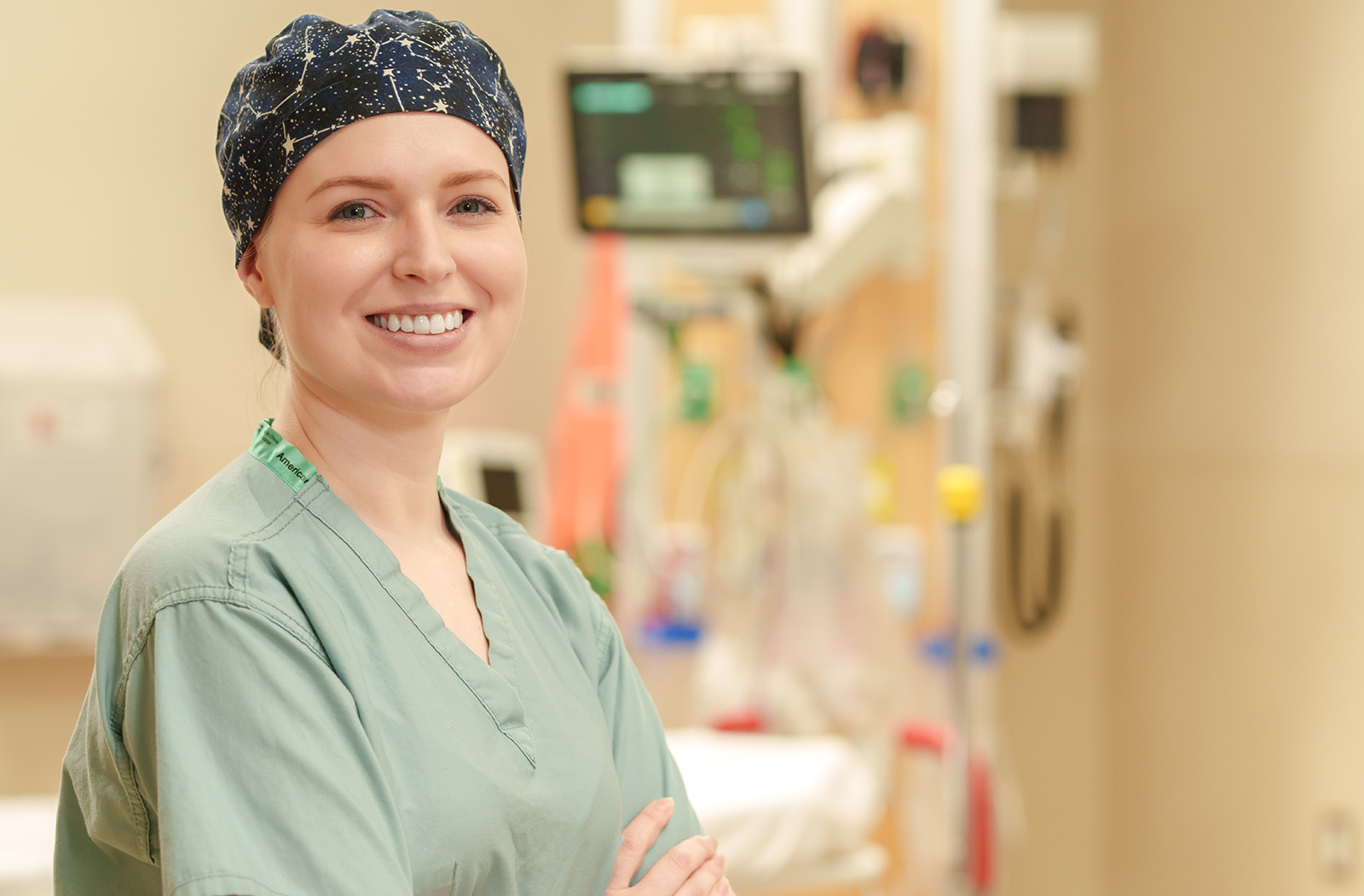 Dr. Stabenau sets course for space in the emerging specialty of aerospace surgery
As the inaugural fellow in the Arizona Program for Exploration (APEX) Medicine and Surgery Fellowship, Kaleigh Stabenau, MD, is prepared to take flight.
APEX — coordinated in partnership by the University of Arizona College of Medicine – Phoenix, Banner Health and commercial space providers — is the first fellowship training program in the U.S. that goes beyond primary care medical oversight of astronauts to teach and research surgery and procedural skills for aerospace missions.
Being the initial fellow fulfills a lifelong dream for Dr. Stabenau. "I've wanted to be an astronaut since I was a little girl. This program allows me to combine my two passions in an extraordinary and trailblazing way," she said.
It is also a unique opportunity for Dr. Stabenau to help set the standards for this emerging field. "Traditionally, aerospace medicine is a preventative medical specialty aimed at maintaining the health of already healthy populations, such as pilots and astronauts," she explained. "As we push out further from Earth and definitive medical care, we must anticipate and plan for surgical and other procedural contingencies in the deep space environment, which has not been necessary to this extent in prior missions."
The necessity of training flight surgeons to be prepared for those contingencies is crucial now that commercial spaceflight is becoming more viable. And "Paying commercial astronauts will likely not meet the current health standards required of NASA astronauts," Dr. Stabenau said.
With the field in its nascent stages, there is a lot of careful planning and consideration that needs to be done, as well. "By using existing population data among the general population, analog populations and aviation/astronaut populations, we can determine the medical and surgical events most likely to occur during deep space missions and determine adequate resource utilization for the prevention and treatment of these problems," she said.
It is this preparation that Dr. Stabenau anticipates will pay dividends as surgery and critical care become an increasingly critical component of aerospace medicine. "Ten years from now, I hope we are that much closer to autonomous medical care in the deep space environment, as this will allow humans to boldly go where no one has gone before," she said.
Through this important work, Dr. Stabenau hopes to inspire the next generation of physicians by "demonstrating that the sky is not, in fact, the limit." She stressed that, "Even if you may feel pigeon-holed by your chosen profession, there are opportunities to change direction. Don't ever give up on your dreams."
Dr. Stabenau earned her medical degree from University of Illinois College of Medicine at Peoria, where she finished first in her class. She then completed her residency in otolaryngology-head and neck surgery at the Medical College of Wisconsin.
Read more Women to Watch in Medicine and Science profiles
About the College
Founded in 2007, the University of Arizona College of Medicine – Phoenix inspires and trains exemplary physicians, scientists and leaders to optimize health and health care in Arizona and beyond. By cultivating collaborative research locally and globally, the college accelerates discovery in a number of critical areas — including cancer, stroke, traumatic brain injury and cardiovascular disease. Championed as a student-centric campus, the college has graduated more than 800 physicians, all of whom received exceptional training from nine clinical partners and more than 2,700 diverse faculty members. As the anchor to the Phoenix Bioscience Core, which is projected to have an economic impact of $3.1 billion by 2025, the college prides itself on engaging with the community, fostering education, inclusion, access and advocacy.