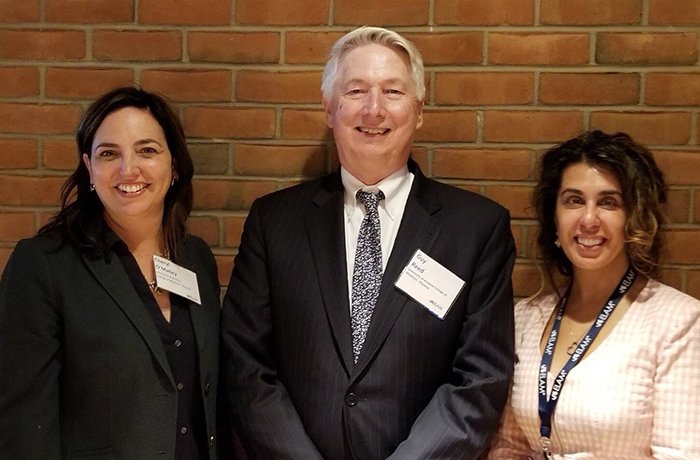 Two College of Medicine – Phoenix Faculty Graduate from Prestigious Leadership Program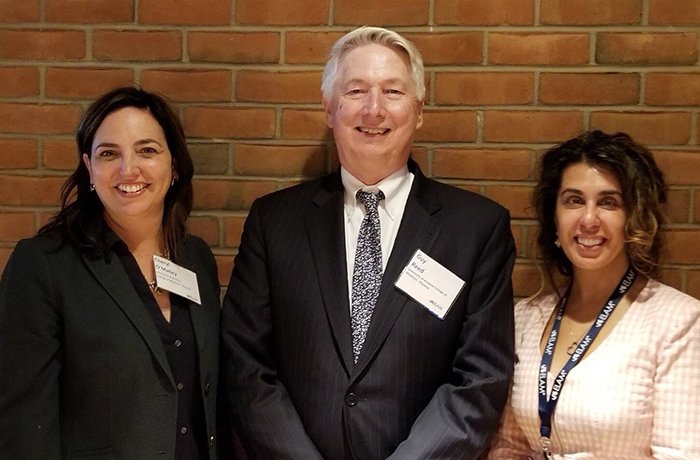 Cheryl O'Malley, MD, and Martha Gulati, MD, Credit the Fellowship with Developing Coaching, Networking and Mentoring Skills
Two University of Arizona College of Medicine – Phoenix faculty members have graduated from a prestigious program that prepares women candidates for executive roles in academic medicine.
Cheryl O'Malley, MD, associate dean of Graduate Medical Education, and Martha Gulati, MD, chief of the Division of Cardiology, graduated from the 24th class of the Hedwig van Ameringen Executive Leadership in Academic Medicine (ELAM) program at Drexel University College of Medicine.
The program offers a one-year, part-time fellowship that includes coaching, networking and mentoring opportunities. Acceptance into ELAM is determined through a highly competitive selection process that resulted in 60 candidates graduating this year.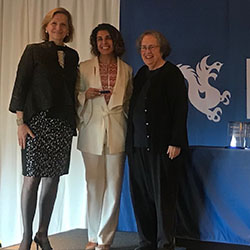 "ELAM was an experience I hope many women in our faculty eventually experience," Dr. Gulati said. "The program has developed me into a stronger, more confident leader. It validated my professional values and my ethics. It challenged me to move beyond my comfort zone and widened my network of women leaders across the nation. This circle of amazing women, including Dr. O'Malley, is a source of strength, resources and inspiration for me."
"Similar to how our Leadership Development Program offers the continuity of a cohort and a structured longitudinal curriculum, ELAM brought together national experts while also creating a great community," Dr. O'Malley said. "We learned as much from the sessions as we did from one another and formed professional networks and friends that are a tremendous asset."
Established in 1995, ELAM seeks to increase the number of women represented in high-level leadership roles at academic health centers. Candidates selected for the fellowship demonstrate the greatest potential for assuming executive leadership positions. During the fellowship, each fellow designs, implements and initiates evaluation of an Institutional Action Project, a key activity supporting leadership development and organizational innovation. More than 1,000 ELAM alumnae hold leadership positions in institutions around the world.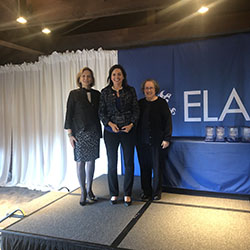 Dr. O'Malley, already a leader in undergraduate and graduate medical education, will assume the role of associate dean of Graduate Medical Education on July 1st. A graduate of the University of Arizona College of Medicine – Tucson, she completed her third- and fourth-year clerkships in Phoenix, and a combined Internal Medicine-Pediatrics residency at the Good Samaritan/Phoenix Children's Hospital program. Since 2008, she has been program director for the college's Internal Medicine Residency Program.
"Having Dean Reed attend the final presentations and the support of so many college and university leaders along the way really made me grateful to be in a place with such a commitment to continuous development for all leaders, as well as the value that diverse perspectives bring," Dr. O'Malley said.
Dr. Gulati is the first division chief of Cardiology for the College of Medicine – Phoenix and is physician executive director for the Banner – University Medicine Cardiovascular Institute. She also serves as Editor-in-Chief of the American College of Cardiology "CardioSmart," a patient education and empowerment initiative.
"I am grateful for University of Arizona and Dean Reed for sending me to ELAM and for believing in building our women leaders in our College of Medicine," Dr. Gulati said.
Topics
About the College
Founded in 2007, the University of Arizona College of Medicine – Phoenix inspires and trains exemplary physicians, scientists and leaders to optimize health and health care in Arizona and beyond. By cultivating collaborative research locally and globally, the college accelerates discovery in a number of critical areas — including cancer, stroke, traumatic brain injury and cardiovascular disease. Championed as a student-centric campus, the college has graduated 665 physicians, all of whom received exceptional training from nine clinical partners and more than 2,500 diverse faculty members. As the anchor to the Phoenix Bioscience Core, which is projected to have an economic impact of $3.1 billion by 2025, the college prides itself on engaging with the community, fostering education, inclusion, access and advocacy.