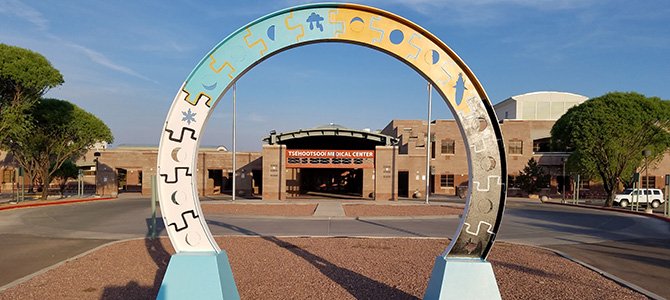 UA College of Medicine Offers Rural Experiences to Students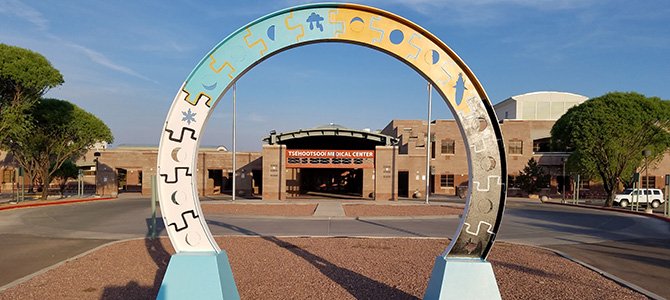 Five Students Earn the Rural Health Certification of Distinction
Arizona is in dire need of physicians, and the need is greatest in rural areas. The Health Resources and Services Administration estimates that the state needs 563 primary care physicians to eliminate the current shortage and will need 1,941 physicians by 2030.
The University of Arizona College of Medicine – Phoenix is committed to inspiring and training medical students to one day practice in a rural setting to help underserved populations. Through the Rural Health Certification of Distinction (COD), third-year medical students can get first-hand exposure to rural health care, receive one-on-one instruction with physicians and have direct contact with patients.
"One in 10 physicians practice rural medicine, even though two in 10 Arizonans live in a rural setting," Director of the Rural Health Professions Program Jonathan Cartsonis, MD, said. "Rural populations experience more chronic diseases like diabetes, cancer and heart disease. This is related to the fact that more elderly are living in rural communities than urban. Students need to know this. As a medical school, we have the obligation to train physicians all over the state and where they are most needed."
The Rural Health Professions Program COD recognizes students who demonstrate a strong commitment to future rural medical practice. Students who are a part of the program have clinical exposure experiences that are outside the norms of general clinical surroundings.
In order to earn the certificate, students must model their course of study around rural health topics, including requirements like scholarly projects, on-going seminar series, recurring meetings with mentors to discuss issues surrounding rural health and a four-week summer rural pre-clinical experience. These experiences are bolstered by a minimum of 15 weeks of rural clerkship experiences from a variety of specialties.
The program had its first graduating class in 2017, and so far four students have earned the COD.
This year, five graduating students met the requirements: Lauren Dominick, Nathan Goff, Omar Hussain, Charles Smith and Michael Wasserman. They will graduate as part of the Class of 2019 during the Commencement ceremony on Monday, May 6 at 3:30 p.m. at the Orpheum Theatre, 203 W. Adams St., Phoenix.
Lauren Dominick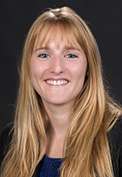 Lauren Dominick attended the University of Arizona and received her bachelor's degrees in biochemistry and molecular and cellular biology with a minor in Spanish. She was born and raised in Arizona and grew up in the greater Phoenix area.
Dominick is pursuing combined internal medicine and pediatrics because of her rural rotations. "I lived and worked with a Med-Peds physician in Payson for almost three months of my third-year rotations."
She said she has always been drawn to underserved health and she believed the rural health program would give her the best training and skill set to care for this demographic of patients. "Continuity of care has always been important to me, too, and with Med-Peds, I will be able to care for patients throughout their lifetime."
Nathan Goff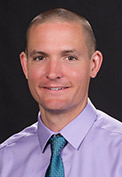 Nathan Goff is an Arizona native from Prescott, where he continues to live with his wife and two children. He attended Northern Arizona University and earned his bachelor's degree in philosophy in 2003. Afterward, he spent 13 years in Emergency Medical Services, 10 of those as a paramedic. He chose emergency medicine as his specialty and enjoys the challenges and variety that come with it.
Goff identifies as a rural person at his core. He enjoys small communities, so the rural health program was a great fit for him. "There are many opportunities such as the Rural Health Certificate of Distinction that promise to enrich the current moment, and these opportunities should be considered. My personal story aside, why not take this opportunity to learn medicine on the Navajo Nation or the wilds of New Mexico or the borderlands of Yuma?"
Goff rotated through psychiatry, internal medicine, family medicine, pediatrics and emergency medicine in rural settings. Some of the sites included private practice clinics, a Veterans Affairs Hospital and community hospitals. The most consistent positive element for him was direct patient care and close working relationships with attending physicians. There are no residents in many of the rural settings, he said, which can greatly benefit a motivated medical student.
Omar Hussain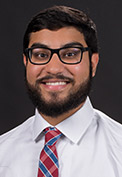 Omar Hussain attended the University of Arizona and received his bachelor's degree in neuroscience. He grew up in Arizona and graduated from Hamilton High School.
Hussain said he always had an innate interest in the neurosciences, and felt that neurosurgery offered a perfect blend of interesting medicine with hands-on interventions. "There is something poetic and profound about studying the brain and then getting to operate on it," he said.
Hussain had multiple motivating factors that helped him decide to pursue the Rural Health COD: "I wanted to get the opportunity to work in a clinical environment, where I would work directly with clinicians and where I would be truly able to affect the outcome of patient care. Working in rural hospitals afforded me the opportunity to get very hands-on experience, in ways that would not occur in more traditional academic settings."
Hussain spent approximately seven months at the Tsehootsooi Medical Center in Fort Defiance, AZ, in the Navajo Nation.
"From the very moment I stepped into the hospital, I knew I was going to get countless valuable experiences. I rotated through every service of that hospital. My teachers became my friends as well, and we spent time together in and out of the hospital. It was truly life changing."
Charles Smith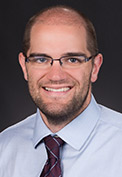 Charles Smith received his bachelor's degree from Southern Virginia University and majored in biology with a minor in chemistry. He spent 10 years in a rural town in Virginia prior to moving to Arizona for his master's degree. He wants to specialize in family medicine.
Being from a small town, he has experienced first-hand the needs in that setting. He decided to try out rural health during a four-week rotation. "I didn't have the intention of joining the Rural Health COD, but after having such an amazing experience, I knew I had to join the COD."
His rotations were in the small mining town of Morenci, AZ and Yuma, AZ. "I loved my time in the (rural health) program.  Everyone welcomed me with open arms. I felt like a part of the local community. The facilities were amazing for a regional hospital, and the mentors I had were so helpful and understanding."
Michael Wasserman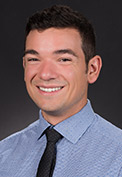 Michael Wasserman grew up in Arizona and is a dual citizen of the United States and Canada. He received his bachelor's degree in literature from Arizona State University in 2011. He then completed his master's in literature at the University of Toronto, graduating in 2012.
He chose to pursue the Rural Health COD because of the autonomy and learning opportunities. Wasserman said he believed there was little opportunity for personal or professional growth at large urban medical centers. "While major urban medical centers have become excellent at delivering a variety of health care solutions to patients, it's usually at the expense of medical student education," he said. The Rural Health Program offered him one-on-one mentorship with the attending physician.
He completed 23 weeks over four years in rural New Mexico. "One of my favorite rotations was under the guidance of Dr. Victor Cruz in Deming, NM, during my general surgery rotation. Dr. Cruz is the only general surgeon for 60 miles, which meant that I was the surgical first assist in every operation. We either operated every day or did endoscopies and colonoscopies. As my mentorship with Dr. Cruz continued to grow, he trusted me more and allowed me to perform procedures that most medical students would otherwise only get to observe."
In order to encourage future doctors to work in rural areas, the COD students said medical colleges should include more education about the scope of rural practice and de-stigmatize the idea that rural health physicians couldn't practice anywhere else.
About the College
Founded in 2007, the University of Arizona College of Medicine – Phoenix inspires and trains exemplary physicians, scientists and leaders to optimize health and health care in Arizona and beyond. By cultivating collaborative research locally and globally, the college accelerates discovery in a number of critical areas — including cancer, stroke, traumatic brain injury and cardiovascular disease. Championed as a student-centric campus, the college has graduated 500 physicians, all of whom received exceptional training from nine clinical partners and more than 2,000 diverse faculty members. As the anchor to the Phoenix Biomedical Campus, which is projected to have an economic impact of $3.1 billion by 2025, the college prides itself on engaging with the community, fostering education, inclusion, access and advocacy.