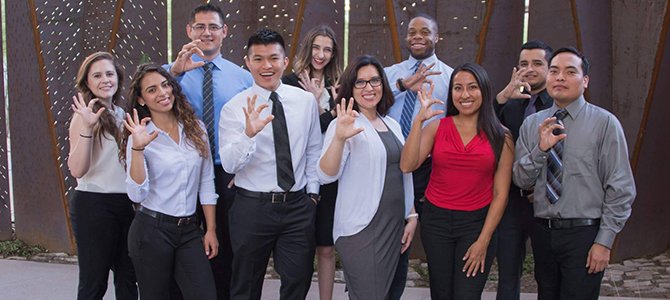 White Coat Profile: Kristina Yancey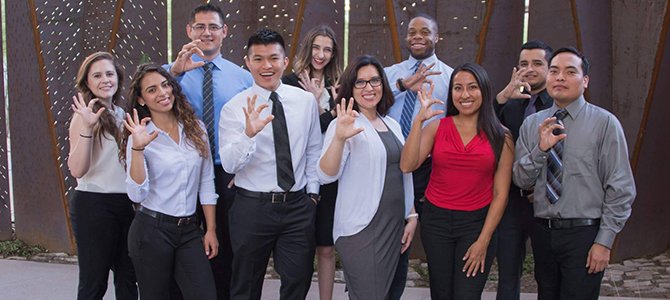 Pathway Scholar's Passion for Medicine Ignited through Experience as an Uninsured Patient
The White Coat Ceremony marks the first time a medical student will don his or her white coat, the defining symbol of a physician. The coat bestows a great honor on each student, and with it comes a responsibility to uphold the trust of every patient they will encounter. The Class of 2022 will receive their white coats on July 20 during a ceremony that begins at 3:30 p.m. at Symphony Hall in downtown Phoenix.
Meet Kristina Yancey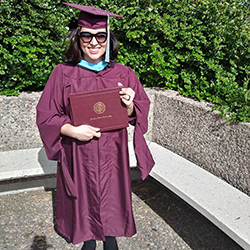 While walking down Kissena Boulevard in Flushing, Queens, New York, incoming medical student Kristina Yancey's passion for medicine was ignited. Yancey's interest in medicine began while she was living in New York City in her late teens. She was a first-generation college student, living on her own and scraping by on $1,200 per month. She earned too much to qualify for Medicaid, but not enough to pay her own way; so she went without insurance. That worked out fine, until she became sick.
She came down with what she thought was a chest cold, but it got progressively worse and after four weeks, she was not getting better. After emptying her bank account to see a doctor as a cash patient, and after a course of antibiotics, she started to feel like herself again. She found out later that she had walking pneumonia.
"I could not believe how such a common illness could negatively impact my life so significantly. And how such a simple treatment could cure me," Yancey said. "But it wasn't only that. I wondered: 'What if I didn't have the money to pay for my visit? What if I didn't have access to a doctor?' I thought about all the good I could do if I had the gift of medicine to share with the world."
Yancey attended Heritage Academy in Mesa for high school and City University of New York in Staten Island for her undergraduate degrees in biochemistry and chemistry. She also received a master's in Education Leadership from Arizona State University.
How has the Pathway Scholars Program Helped You?
Yancey recently completed the Pathway Scholars Program at the University of Arizona College of Medicine – Phoenix, which prepares underrepresented students for medical school.
"I was considering pursuing a PhD in education when my husband encouraged me to apply to medical school one more time before giving up," she said "I knew that I wanted a non-traditional program, one that could help me with the transition from full-time teacher to full-time medical student. The Pathways Program has done that and so much more."
Yancey recalled small group sessions with David  Beyda, MD, Jonathan Cartsonis, MD, and Cynthia Standley, PhD, that gave her insight on the kind of physician she wants to become.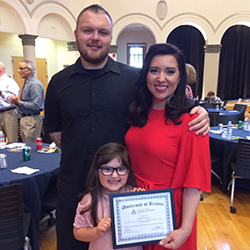 "The Pathway's administrative team are some of the most dedicated, hard-working people I have met," Yancey said. "They are always at the ready to give a pep talk, send an encouraging text, give valuable advice and sometimes, just hand over a tissue and listen. The program completely changed the trajectory of my life and gave me a second chance at achieving my dream of being a doctor, but more than that, it helped me rediscover how to believe in myself again."
Why Did You Choose the College of Medicine – Phoenix?
Yancey said she has many reasons why she loves the College of Medicine – Phoenix, but mainly it's because of the culture, people and support from faculty and staff.
"Everyone is so happy here," she said. "Even though everyone is stressed, most people will still greet and smile at you. People also help each other a lot. This meant a lot to me because my previous experience on the East Coast was more competitive than collaborative."
Describe Your Volunteer Experiences
Yancey volunteered for several years as a math tutor for children living in a psychiatric facility and also volunteered in an emergency room in the inner city. She also participates in back-to-school and food drives with her family in their community. She recently was appointed to a Needs Assessment Subcommittee for the city of Chandler. Yancey's responsibility on the subcommittee is to assess the needs of the homeless and low socioeconomic population and strategize on ways to meet their needs in the coming year.
What Does the White Coat Mean to You?
"There once was a time when I thought a white coat meant God-like, and maybe to a degree I still think so, but not in the way you may think," she said. "The white coat, to me, is a sign of professionalism and knowledge but more importantly a sign of humility, compassion, responsibility and benevolence. The white coat means that even if I don't know the right answer, I will seek it out without delay. It means that every patient will be truly heard, educated and cared for no matter what."
Be a part of this storied tradition by becoming a White Coat Sponsor today! Your generous gift will provide one of these future physicians with their white coat.
About the College
Founded in 2007, the University of Arizona College of Medicine – Phoenix inspires and trains exemplary physicians, scientists and leaders to optimize health and health care in Arizona and beyond. By cultivating collaborative research locally and globally, the college accelerates discovery in a number of critical areas — including cancer, stroke, traumatic brain injury and cardiovascular disease. Championed as a student-centric campus, the college has graduated 500 physicians, all of whom received exceptional training from nine clinical partners and more than 2,000 diverse faculty members. As the anchor to the Phoenix Biomedical Campus, which is projected to have an economic impact of $3.1 billion by 2025, the college prides itself on engaging with the community, fostering education, inclusion, access and advocacy.