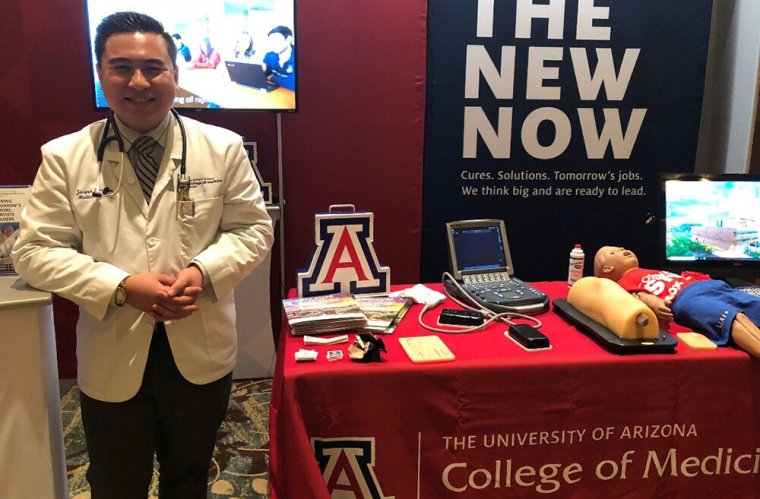 Commencement Profile - Jasper Puracan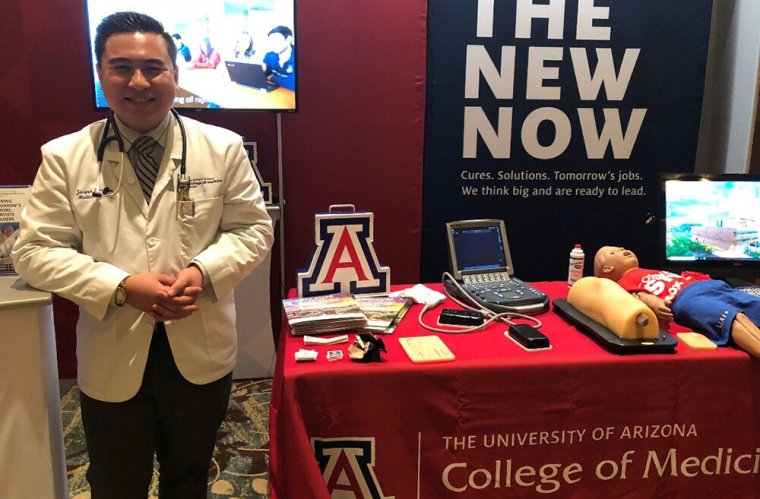 Arizona-Based Mental Health Advocate
"Mental health will be the next field within health care to have a revolution," Jasper Puracan said. "And I think that happens now as we are dealing with a more immediate response to the financial instability of people losing jobs, homes, their entire livelihoods and even family members to the COVID-19 pandemic — which had mass mental health consequences," said Jasper Puracan, a soon-to-be MD from the University of Arizona College of Medicine – Phoenix.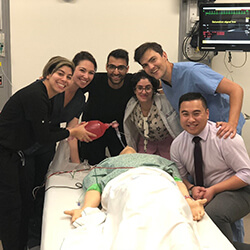 Puracan will graduate with a dual degree, earning a doctor of medicine (MD) and a master of public health (MPH). He will remain in Arizona to complete his residency training in psychiatry at Banner – University Medical Center Phoenix. He also holds bachelor of science degrees in molecular and cellular biology and accounting from the Eller College of Management.
He is keenly aware of how many people do not get the mental health care they need. While mental health treatment was an issue prior to COVID-19, the pandemic amplified the urgency to adapt public policy strategies to help people.
"People are overwhelmed with the pressure of not one specific thing, but a series of small things," Puracan said. "Mental health is still terribly stigmatized, no matter what socioeconomic or racial background you come from. I feel that I'd be able to support the individuals who are most at-risk of experiencing a mental health crisis in our communities."
As a psychiatrist, Puracan believes mental health issues are compounded when law enforcement officials respond to a person in crisis, rather than a trained professional. He is an advocate of assertive community treatment (ACT) teams. These are small groups, typically led by a psychiatric provider, who go into the community to contact individuals on a regular basis.
"It's important to look at what I call the context, circumstances and conditions a person lives in," Puracan said. "Where I see my career fitting into this entire process is with the overlap between psychiatry and mental health with public health," Puracan said. "So instead of sending in police officers who have limited mental health training, send in people with a background who can really address the situation. I think that's also a place where I might be able to have an impact in the future," Puracan said.
He reflected on a patient he met on a previous rotation. She was a single, African American mother, who had experienced reduced work hours as a result of the pandemic. She had also suffered from anxiety due to the high-profile deaths of African Americans and concerns about policing in America.
"As a future psychiatrist, I see myself advocating for better mental health using my experience as a clinician to emphasize the need, medically speaking, to really come together and improve mental health for the community. I plan to utilize my public health and business school backgrounds to work with people outside the medical field and bring them together with leaders in our community and physician advocates."
He believes to successfully treat people, it is necessary to combine the clinical aspects with community-focused interventions.
Puracan's emphasis on community engagement and his commitment to provide much-needed medical services is what attracted him to Street Medicine Phoenix. He was recruited into the organization by co-founder Justin Zeien and served as the finance and marketing director.
"It was great to apply my clinical experience to provide treatment to homeless individuals and use some of the business skills I learned years ago," Puracan said.
"My MPH internship project was to develop a social media playbook — basically a set of standards and guidelines for the next leaders to follow for consistent messaging on social media. Although I'm stepping away from my leadership role, since I'm staying in Phoenix, I'll be able to work with the next set of leaders."
About the College
Founded in 2007, the University of Arizona College of Medicine – Phoenix inspires and trains exemplary physicians, scientists and leaders to optimize health and health care in Arizona and beyond. By cultivating collaborative research locally and globally, the college accelerates discovery in a number of critical areas — including cancer, stroke, traumatic brain injury and cardiovascular disease. Championed as a student-centric campus, the college has graduated 745 physicians, all of whom received exceptional training from nine clinical partners and more than 2,700 diverse faculty members. As the anchor to the Phoenix Bioscience Core, which is projected to have an economic impact of $3.1 billion by 2025, the college prides itself on engaging with the community, fostering education, inclusion, access and advocacy.