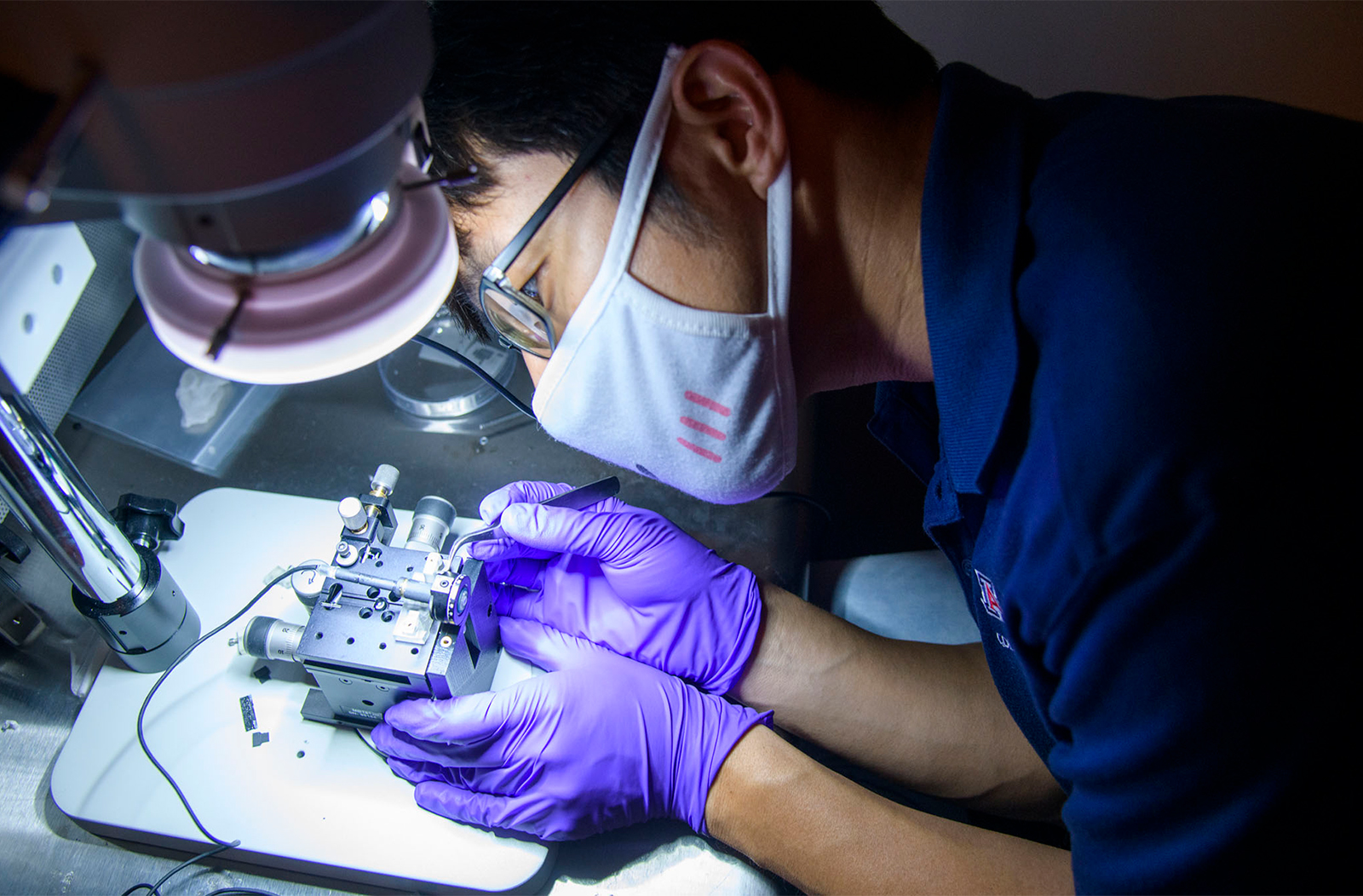 Building Connections to Improve Health Care Innovations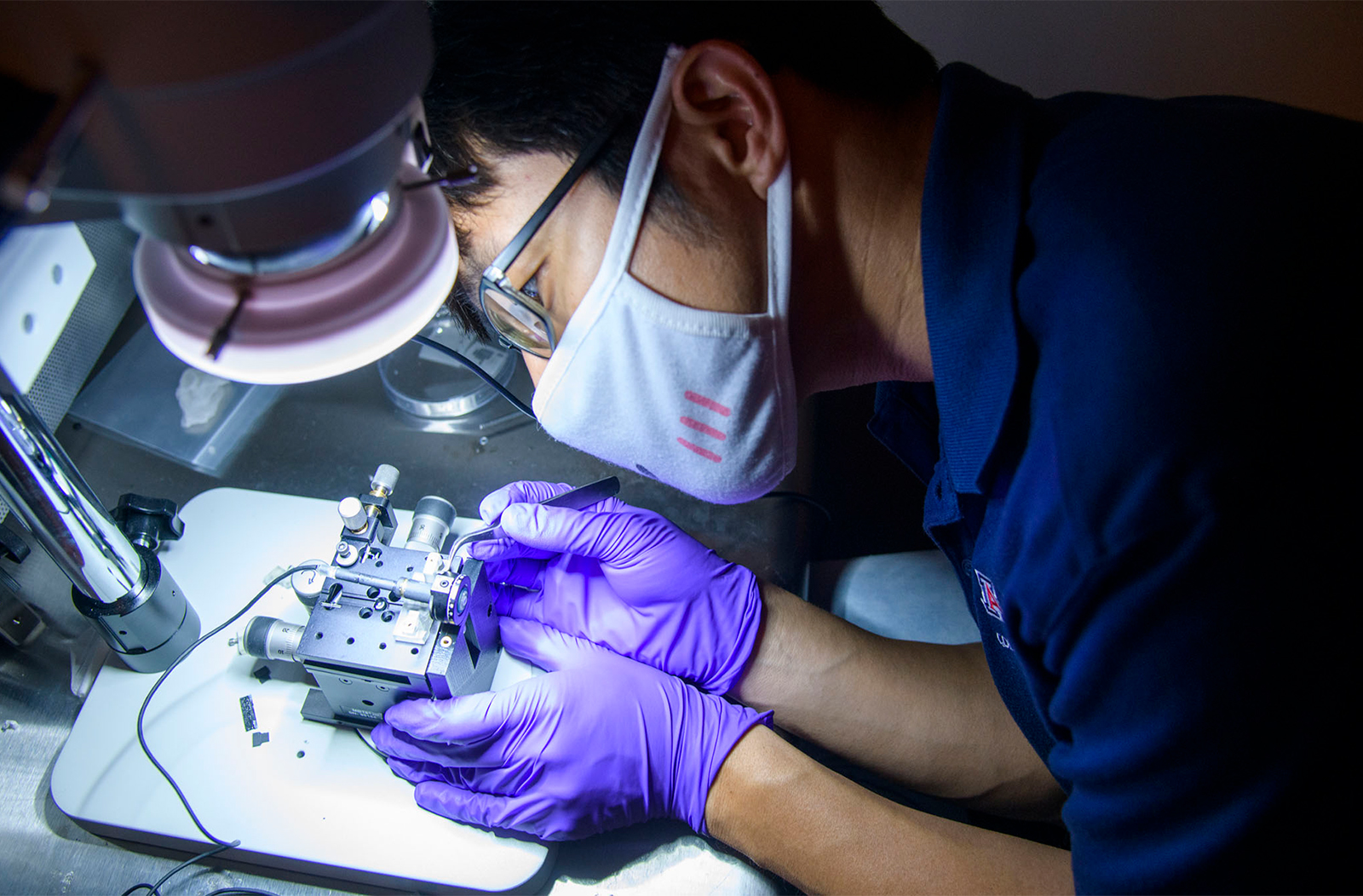 HealthTech Connect is Advancing Health Technology in Arizona by Generating Collaboration and Elevating Phoenix as an Emerging Hub for Biomedical Innovation
When Arizona native Rachel Mertensmeyer was seeking venture capital for her health care startup in 2018, she kept hearing the same discouraging refrains: no one would be interested in investing in her company if it wasn't based in Silicon Valley; it needed to be based in San Francisco to succeed. Mertensmeyer's experience is all too common, especially for Arizona entrepreneurs in health care technology.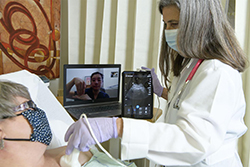 A new University of Arizona Health Sciences initiative is launching this week to build a health care technology network for people like Mertensmeyer and to position Phoenix as an emerging center for biomedical innovation and collaboration. HealthTech Connect is designed to generate new partnerships between the start-up, corporate, higher education, funding and economic development communities to advance health technology in Arizona.
"HealthTech Connect is a transformative opportunity to advance health technology in Arizona," said Michael D. Dake, MD, senior vice president for UArizona Health Sciences. "From wearable technologies to sensors to implants, and all the analytics and informatics that support those innovations, the portfolio of health technology is growing. HealthTech Connect will create a collaborative network with the synergy and connectivity to increase the tempo of delivering these concepts and expanding access to quality health care for our citizens, which is a priority at the University of Arizona Health Sciences."
Fostering Relationships to Support Growth
Despite the initial discouraging feedback, Mertensmeyer persevered, gaining inspiration from hearing the success stories of other Arizona entrepreneurs, including Heidi Jannenga, who co-founded Phoenix-based WebPT to help physical therapists run better, more efficient practices and improve patient care. Today, Mertensmeyer is CEO of Rivia Health, a software company that merges the worlds of technology and health care to improve the payment experience for both patients and health care providers.
"I've always been really passionate about the Arizona community, and the Phoenix startup community and ecosystem," said Mertensmeyer, who is speaking at the inaugural HealthTech Connect event on Sept. 24. "Most startup environments and ecosystems only consist of attorneys, startups and venture capital firms. HealthTech Connect is unique because the connections to the university system and the innovation centers at health care systems provide a valuable feedback loop to cross-pollinate ideas so that we can bring innovation to health care."
Innovation is a word often reserved to describe new technologies, but for Roderick Tung, MD, chief of the Division of Cardiology and a member of the Translational Cardiovascular Research Center at the UArizona College of Medicine – Phoenix, innovation is all about people inspiring people.
"Everyone benefits from seeing the perspective from the other side," said Dr. Tung, who also is director of the Cardiovascular Center at Banner – University Medical Center Phoenix. "Businesses need to see the medical perspective – what are the unmet needs? And, doctors need to see what the entrepreneurial process looks like from the initial idea all the way to executing and delivering the product."
The Future of Medicine
Dr. Tung, who joined the College of Medicine – Phoenix in August, has been involved in startups focused on app development and wearable technology in the past. He said he strongly believes in the value of community involvement and sees Phoenix, the fifth-largest city in the country, as a "hotbed of opportunity in biomedical innovation."
His vision is to create a premier cardiovascular destination in the Southwest to deliver exceptional patient outcomes through compassionate and innovative care. As a cardiac electrophysiologist, he is keenly interested in translational cardiovascular research that takes scientific discoveries made in the laboratory and transforms them into new treatments and approaches to medical care to improve patient health.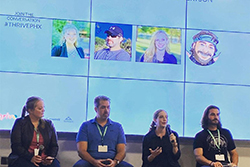 "Health technology is integral to being a cardiac electrophysiologist. We're all about devices and gadgets," Dr. Tung said. "The Apple Watch changed the game when all of a sudden this data is now at our fingertips or on our wrists. How are we sleeping at night? How many steps do I walk a day? What is my average heart rate? Am I at increased risk for stroke from a new arrhythmia? The whole game has changed, and we want to be at the forefront of that game. Digital health and wearable sensor technology is the future of medicine."
Few have the resources of a company like Apple at their disposal, though, and the startup landscape is tough – about 90% of startups fail. By some estimates, as many as 98% of digital health startups fail. 
Health care startups face additional challenges due to government regulations and a lack of scientific validation or clinical significance. In Arizona, Mertensmeyer said, it is particularly challenging to initiate discussions with health care systems, and those collaborations can be vital for success.
That's where HealthTech Connect comes in. Through a series of networking events and quarterly meetings that bring together university innovators, industry experts and commercialization resources like Tech Launch Arizona, the UArizona commercialization arm, the initiative will open doors to improve access to academic research and medicine and build bridges to unite the health technology ecosystem in Arizona. 
"Innovation is obviously a buzzword, but I believe that elevating the game comes down to relationships," Dr. Tung said. "HealthTech Connect will be a great way to build genuine, sincere, long-lasting relationships that are mutually educational and inspiring.
Media Contact:
Stacy Pigott
520-539-4152
@email
HealthTech Connect, a consortium founded by the University of Arizona Health Sciences to build opportunities for the start-up, corporate, higher education, health care, funding and economic development communities to advance Arizona's cutting-edge innovations in health technology. This story originally appeared on the UArizona Health Sciences' website.
About the College
Founded in 2007, the University of Arizona College of Medicine – Phoenix inspires and trains exemplary physicians, scientists and leaders to optimize health and health care in Arizona and beyond. By cultivating collaborative research locally and globally, the college accelerates discovery in a number of critical areas — including cancer, stroke, traumatic brain injury and cardiovascular disease. Championed as a student-centric campus, the college has graduated more than 800 physicians, all of whom received exceptional training from nine clinical partners and more than 2,700 diverse faculty members. As the anchor to the Phoenix Bioscience Core, which is projected to have an economic impact of $3.1 billion by 2025, the college prides itself on engaging with the community, fostering education, inclusion, access and advocacy.