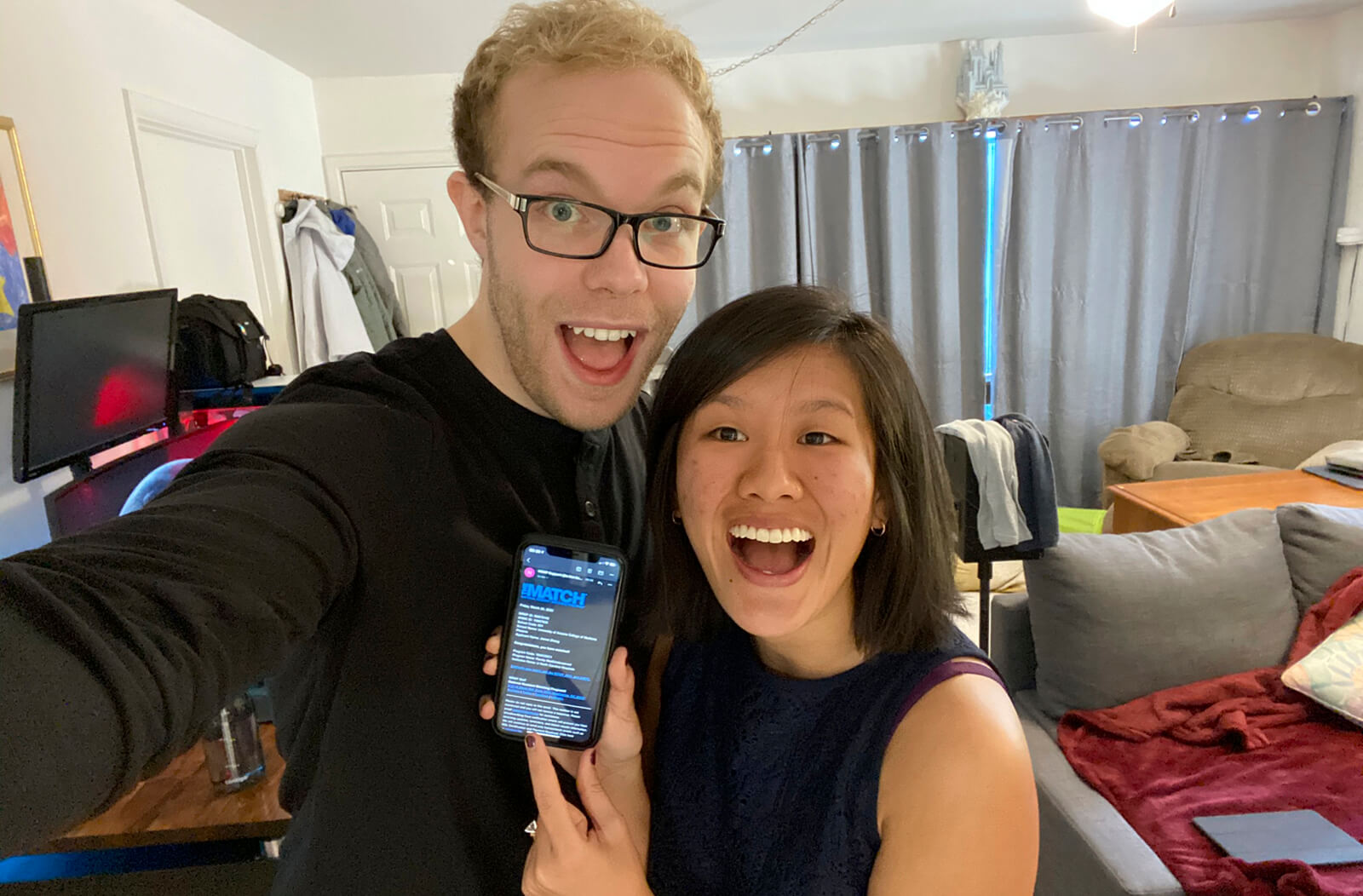 College of Medicine – Phoenix Graduate Jaimei Zhang Awarded Prestigious CDC Award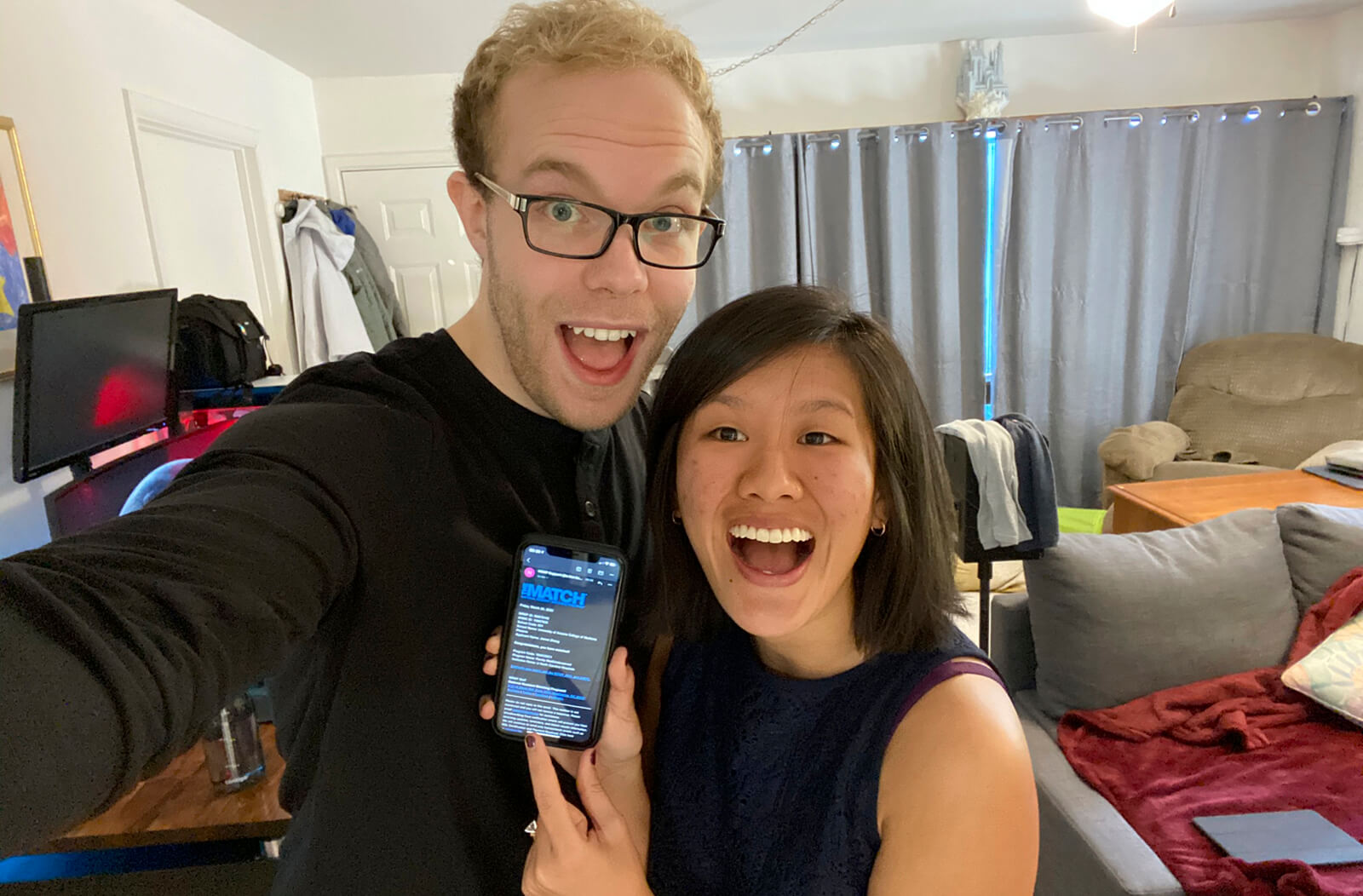 Class of 2020 Graduate Receives Award for Commitment to Public Health
Jaimei Zhang, MD, received the prestigious 2020 Excellence in Public Health Award from the U.S. Public Health Service (USPHS) Physician Professional Advisory Committee.
Dr. Zhang, who is a recent graduate from the University of Arizona College of Medicine – Phoenix, was announced as the recipient at the college's Senior Celebration, an event that recognizes the outstanding accomplishments of the Class of 2020.
This award is given to medical students who are involved in public health issues in their community. It also aims to increase awareness of the USPHS and its mission to protect, promote and advance the health and safety of our nation. This award recognizes outstanding students committed to strong work in the field of public health.
Moe Bell, MD, MPH, director of the MD/MPH Program at the College of Medicine – Phoenix, who nominated Dr. Zhang for the award said, "During her first year of medical school, Jaimei worked with the Office of Diversity and Inclusion to host talks regarding health disparities among Asian and Pacific Islander communities, and assisted in planning and hosting the 2017 Asian Pacific American Medical Student Association Region VII conference titled 'Aging and Wellness in the API Communities,' which was attended by students from several western states."
On top of being a full-time medical student, Dr. Zhang was active in the college's wellness program; volunteered more than 460 hours in various Community Health Initiative – Phoenix programs. These included regular attendance at the student run evening clinic at a local Federally Qualified Health Center providing medical services to underserved patients; serving as a program coordinator and volunteer for the Saturday Scrubs — a program that does monthly outreach activities for high school students interested in medicine; teaching CPR to high school students and interactive pre-natal classes to pregnant teenagers as part of the New Hope Teen Pregnancy Program; serving as a student board member of the Arizona Academy of Family Physicians and a student delegate to the National Congress of students in both 2017 and 2019; and being selected to the Gold Humanism Honor Society last year, which is awarded to students who exemplify humanistic qualities as they pursue medical education based on peer input.
About 100 students nationwide received this honor this year. Zhang is the first medical student from the college to receive this award.
Topics
About the College
Founded in 2007, the University of Arizona College of Medicine – Phoenix inspires and trains exemplary physicians, scientists and leaders to optimize health and health care in Arizona and beyond. By cultivating collaborative research locally and globally, the college accelerates discovery in a number of critical areas — including cancer, stroke, traumatic brain injury and cardiovascular disease. Championed as a student-centric campus, the college has graduated more than 800 physicians, all of whom received exceptional training from nine clinical partners and more than 2,700 diverse faculty members. As the anchor to the Phoenix Bioscience Core, which is projected to have an economic impact of $3.1 billion by 2025, the college prides itself on engaging with the community, fostering education, inclusion, access and advocacy.