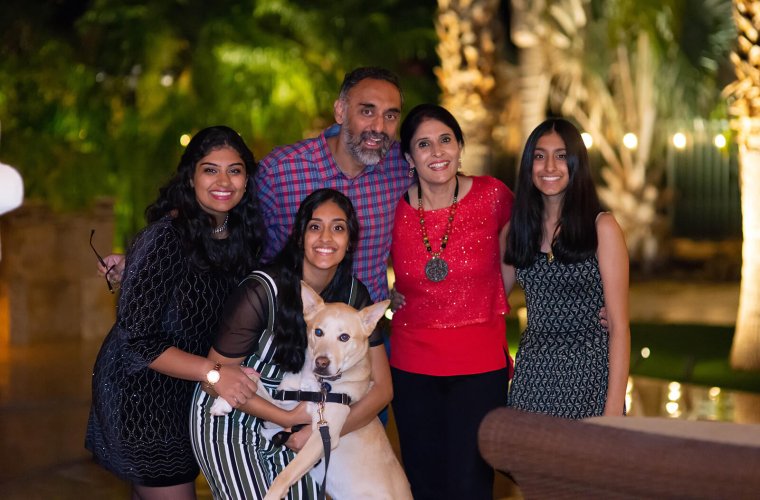 Incoming Student Profile: Meher Rakkar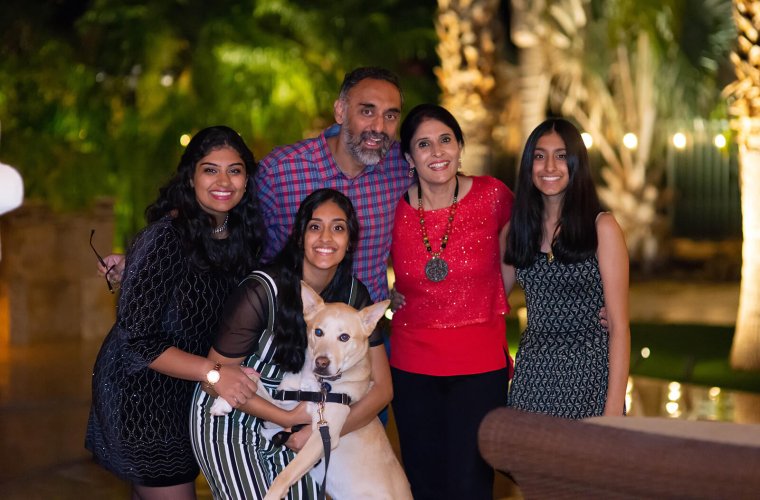 First-Year Medical Student Hopes to Combine Passion for Health Humanities and Patient Care
The University of Arizona College of Medicine – Phoenix welcomed its largest class of students this July. Due to the coronavirus pandemic, incoming students embarked on their medical journey via Zoom for the first time in the college's history. Although they will not be arriving on campus until the fall, we will be highlighting a few of the incoming students from the Class of 2024 and introducing them to the campus community.
Meet Meher Rakkar
Meher Rakkar has lived in Arizona for most of her life. She graduated from North Canyon High School, where she completed the International Baccalaureate Program. It was there that she also first developed her love for English and the Socratic method.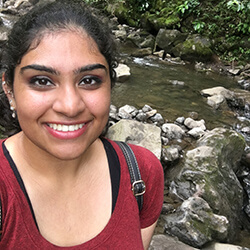 "I always knew I wanted to go into medicine, but the joy I felt in my literature classes in high school gave me the courage to try a non-traditional path and pursue a dual degree in college," she said. "I am a lifelong Wildcat and completed my undergraduate education at the University of Arizona, where I received bachelor's degrees in Physiology and English."
The combination of interdisciplinary studies is what first brought Rakkar to the University of Arizona College of Medicine – Phoenix as an intern with the Program for Narrative Medicine and Health Humanities. "I fell in love with the culture of collaboration and innovation here, and am happy to officially be part of the College of Medicine family."
Path toward Medicine
"I first decided I wanted to become a doctor in the third grade. I had been trying to teach myself to sing and stumbled upon a series of endoscopic videos showing the art of phonation — and I was hooked. It was the first time I had an opportunity to use scientific knowledge to solve a real-world problem, and I loved the feeling of satisfaction I got from breaking down a complex problem to identify what needed fixing. As I gained more experience in health care, it was the patients I worked with that really solidified for me that I was on the right track. Beyond the mental stimulation of physiological pathways and anatomical architectures was an opportunity to make a difference in the lives of patients. The world of medicine is intersectional — it is impacted by and has impact on every other part of a person's life; being a part of that interwoven fabric is so rewarding, and a constant source of inspiration to aspire to be more informed, more compassionate and more intentional."
Choosing the College of Medicine – Phoenix
"The choice to pursue medicine is incredibly personal, and the College of Medicine – Phoenix treats it as such. There are so many opportunities here to individualize my education and be encouraged in seeking out opportunities that engage my interests. The Certificate of Distinction in Narrative Medicine and Health Humanities would allow me to remain connected to my passion for health humanities, and even receive credit for it in the process. The university also has an impressive CHIP program that allows for early patient exposure and motivates students to be sensitive to the needs of our community. Even while we have been forced to begin school remotely, the faculty, staff and students of the College of Medicine – Phoenix have gone above and beyond to ensure that my incoming class has felt welcomed in our transition to medical school. This spirit of support and enthusiasm for creating, not just doctors, but health care leaders are by far the most compelling aspect of college."
Entering Medical School During a Global Pandemic
"At every turn, this pandemic has offered new challenges; and to each one, the fraternity of health professions has offered innovative solutions — be it in treatment research, resource allocation or lifestyle interventions. This emphasis on the influence of decisions made on a daily basis, by individuals and by those in power, is what contextualizes the start of my medical career. It has reinforced in me the responsibility to recognize the many impacts of/on illness, the curiosity to be humbled by its sophisticated mechanisms and comradery in pursuit of healing."
Volunteer and Research Experience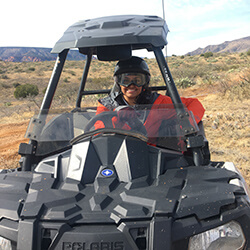 "I am currently working with Dr. Rosemarie Dombrowski, the poet laureate of Arizona and professor of Therapeutic Poetry at Arizona State University, to facilitate a collaboration between her class of medical humanities students and Street Medicine Phoenix, one of College of Medicine – Phoenix's mobile health initiatives to provide care to Arizona's growing homeless population. We are hoping to empower the students involved with Street Medicine Phoenix with the tools to conduct narrative interviews and integrate patient-centric practices to provide culturally competent care to marginalized communities. We also hope to use the stories that are generated through this collaboration to amplify the voices of these patients to secure necessary resources in hopes of addressing the self-reported needs of this community and ultimately improving health outcomes. I have also been inspired by Phoenix Biomedical Campus Librarian Catherine Lockmiller's work on establishing the Living Library as an annual event. I hope to build on this framework to organize a second iteration to be held on Juneteenth during the PAL block to create a platform for those who have experienced racial discrimination or discrimination on the basis of identifying as LGBTQIA+ in health care, and do my part to ensure that these necessary conversations are an on-going part of college's commitment to inclusive excellence."
Topics
About the College
Founded in 2007, the University of Arizona College of Medicine – Phoenix inspires and trains exemplary physicians, scientists and leaders to optimize health and health care in Arizona and beyond. By cultivating collaborative research locally and globally, the college accelerates discovery in a number of critical areas — including cancer, stroke, traumatic brain injury and cardiovascular disease. Championed as a student-centric campus, the college has graduated 669 physicians, all of whom received exceptional training from nine clinical partners and more than 2,600 diverse faculty members. As the anchor to the Phoenix Bioscience Core, which is projected to have an economic impact of $3.1 billion by 2025, the college prides itself on engaging with the community, fostering education, inclusion, access and advocacy.