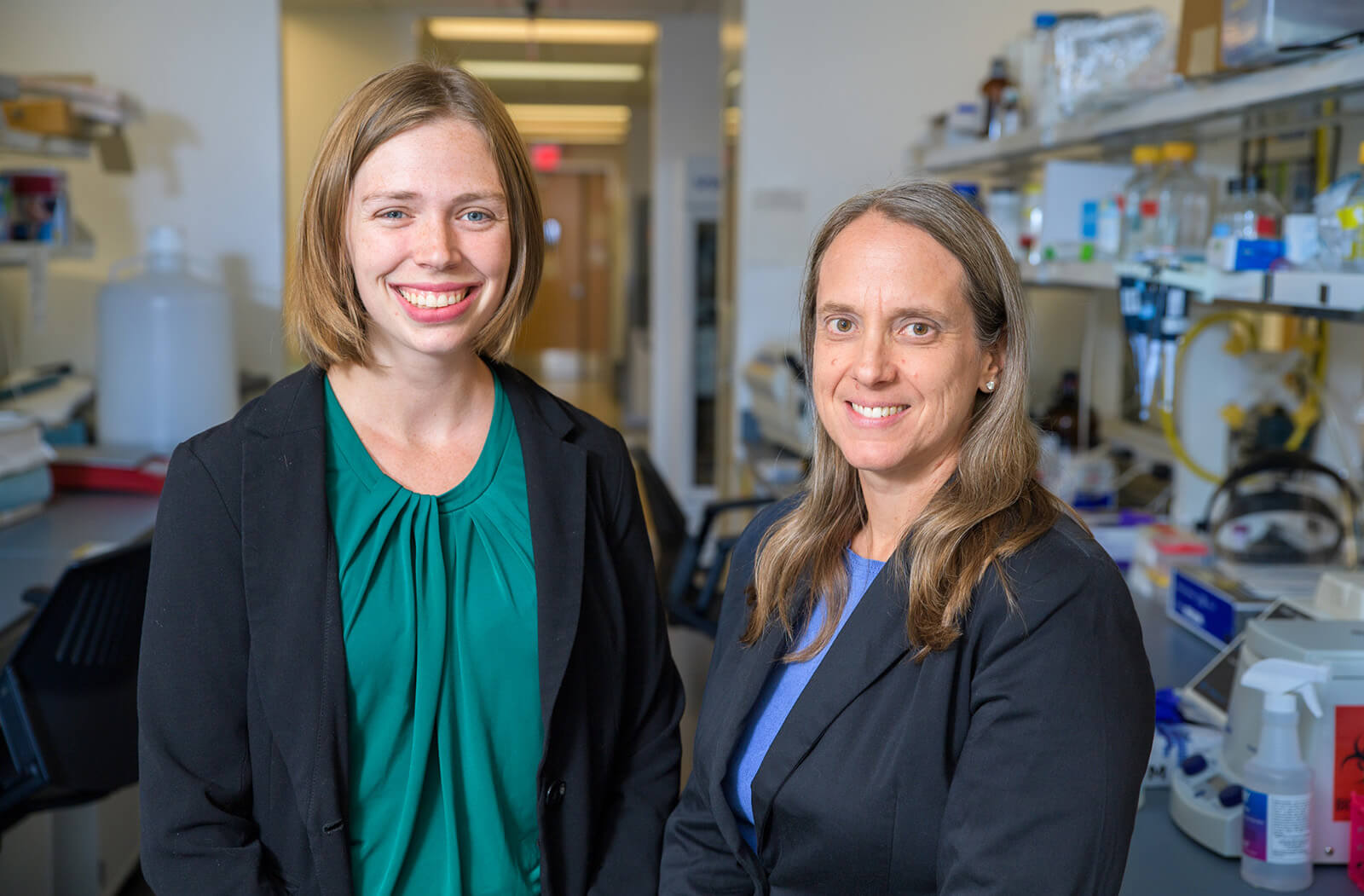 MD/PhD Student Receives F30 Grant from the NIH to Further Her Skin Cancer Research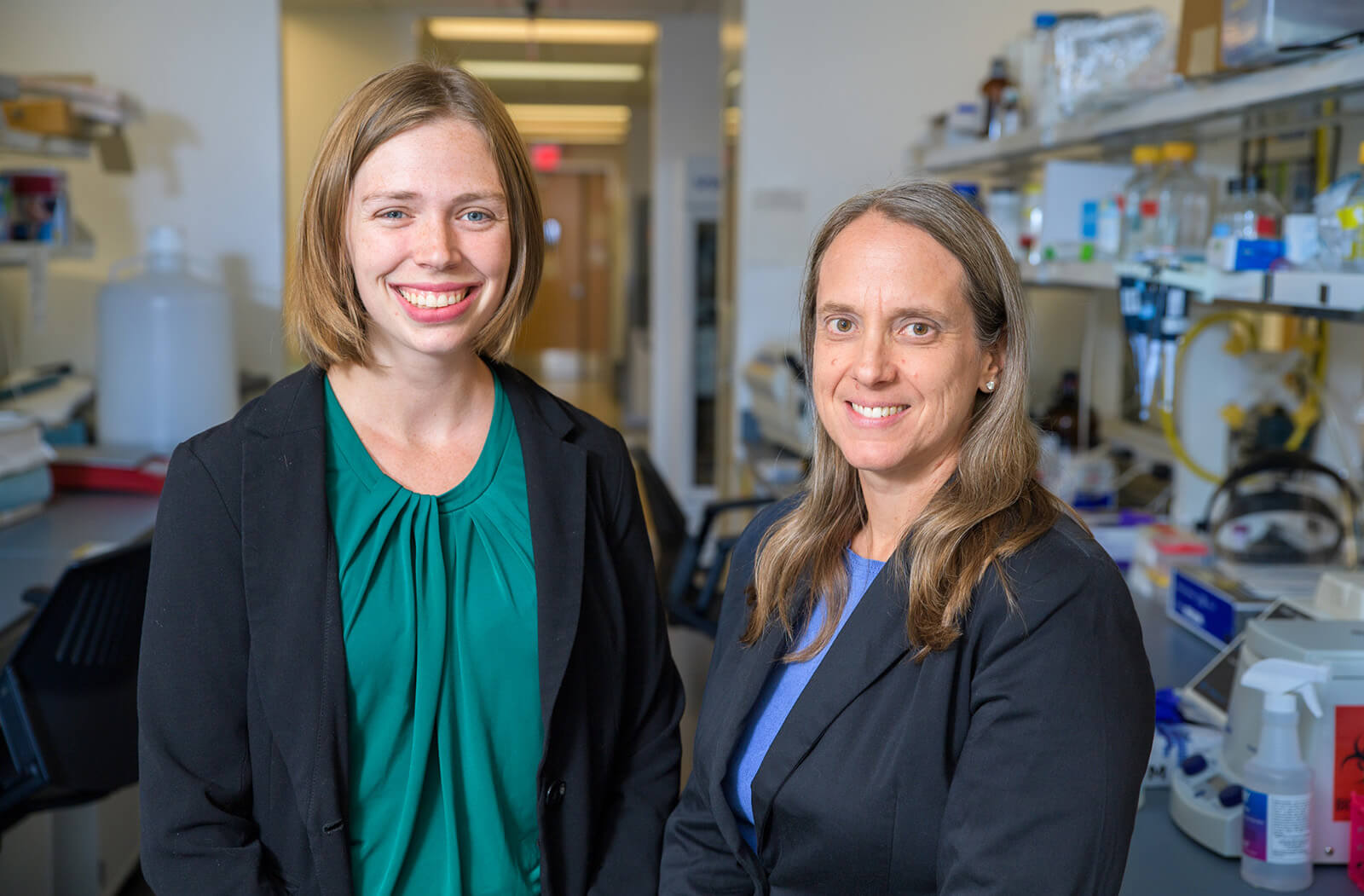 Elizabeth Borden is investigating how immunoediting contributes to the immune recognition of cutaneous squamous cell carcinoma
Elizabeth Borden, a sixth-year MD/PhD student at the University of Arizona College of Medicine – Phoenix, has been awarded a National Institutes of Health (NIH) F30 fellowship from the National Cancer Institute (NCI) to support her research training in immunoediting, a theory that describes how the immune system shapes the developing skin cancer.
Cutaneous squamous cell carcinoma (cSCC) is one of the most common skin cancers, according to the NIH. While cSCC is five times more prevalent than melanoma in the United States, a survey commissioned by The Skin Care Foundation revealed many Americans have never heard of it. The disease is also much more common in solid organ transplant recipients due to immunosuppression. Borden's research aims to improve treatment for organ transplant recipients and identify novel targets for all patients.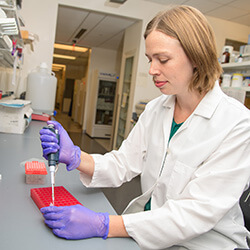 "The ability of T cells to constrain cSCC is demonstrated by the response of 32-46% of immunocompetent patients to immune checkpoint inhibitors," Borden said. "However, cSCC has the potential to evade an active T cell response as demonstrated by the formation of cSCC in immunocompetent patients and resistance to immune checkpoint inhibition in some patients."
Prior research has suggested that evasion of an active T cell response occurs through the process of immunoediting, in which T cells destroy tumors that present mutated tumor proteins that are recognized by the T cells called immunogenic neoantigens. As the tumor cells presenting immunogenic neoantigens are killed off, the tumor becomes less and less recognizable to the immune system.
"High incidence and poor treatment options for cSCC in immunosuppressed solid organ transplant recipients result in an important unmet clinical need," Borden explained.
Immunosuppressed transplant recipients have a 65-253-fold higher risk of developing cSCC and are not good candidates for treatment with immune checkpoint inhibition. Immune checkpoints prevent an immune response from being so strong that it destroys healthy cells in the body; an immunotherapy that inhibits them can lead to non-specific T cell activation and transplant rejection.
Under the mentorship of Karen Hastings, MD, PhD, professor of Basic Medical Sciences at the College of Medicine – Phoenix, and researchers Kenneth Buetow, MS, PhD, and Melissa Wilson, PhD, at the School of Life Sciences at Arizona State University, Borden will work to compare the mutated peptides and genetic pathways in cSCC from immunosuppressed and immunocompetent individuals. She will test an innovative approach to identify neoantigens that are recognized by T cells and immune escape mechanisms used by tumors to evade T cell-mediated destruction.
Borden anticipates the research could, "Lead to improved identification of tumor neoantigens — those eliciting a T cell response — as well as the identification of which tumors and which patients will respond to cancer immunotherapy."
Dr. Hastings was complimentary of Borden's research work. "Ms. Borden is a highly talented MD/PhD student. This award will support her physician-scientist training combining bioinformatics and wet laboratory techniques to address important questions in oncology, her clinical field of interest," she said.
Borden is completing her PhD in Clinical Translational Sciences.
The content is solely the responsibility of the authors and does not necessarily represent the official views of the NIH.
The NCI Ruth L. Kirschstein National Research service F30 Award supports promising doctoral candidates who will perform dissertation research and training for an MD/PhD degree in a scientific health-related field relevant to the mission of the NCI during the tenure of the award.
About the College
Founded in 2007, the University of Arizona College of Medicine – Phoenix inspires and trains exemplary physicians, scientists and leaders to optimize health and health care in Arizona and beyond. By cultivating collaborative research locally and globally, the college accelerates discovery in a number of critical areas — including cancer, stroke, traumatic brain injury and cardiovascular disease. Championed as a student-centric campus, the college has graduated more than 800 physicians, all of whom received exceptional training from nine clinical partners and more than 2,700 diverse faculty members. As the anchor to the Phoenix Bioscience Core, which is projected to have an economic impact of $3.1 billion by 2025, the college prides itself on engaging with the community, fostering education, inclusion, access and advocacy.