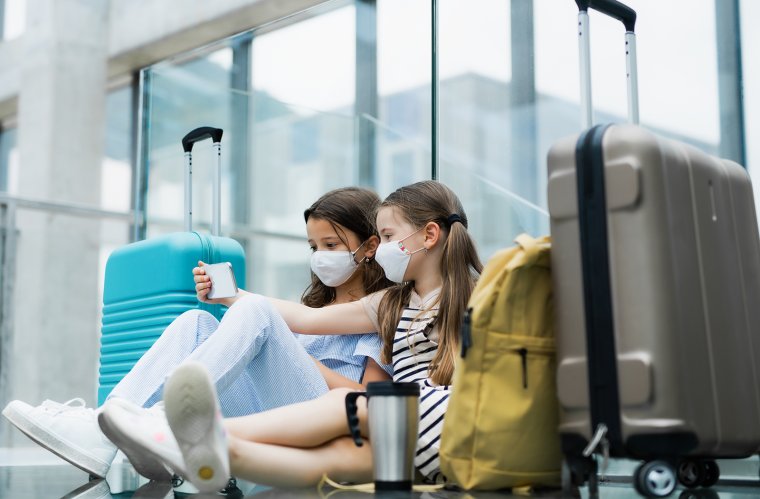 Traveling with Kids for the Holidays During a Pandemic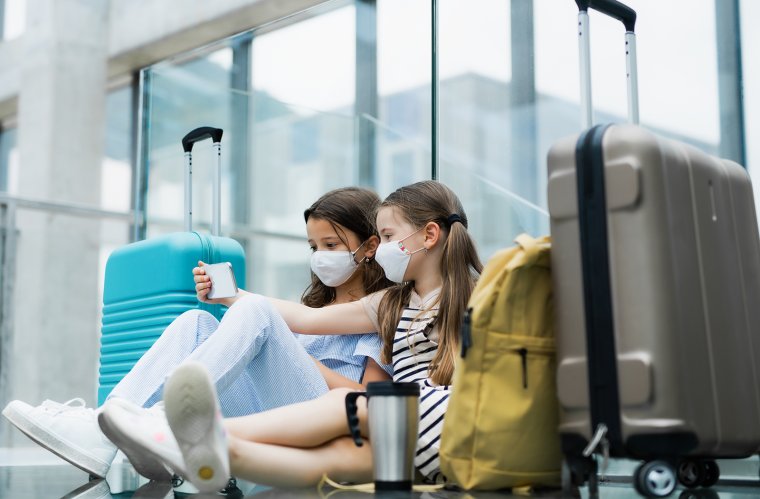 Pediatrician Discusses Safety Concerns of Flying with Kids During the Pandemic
Although the 2020 holiday season will be unlike any other we've experienced — with social distancing, safety protocols and restrictions on gatherings — millions of Americans still plan to travel throughout the holiday season. Gary Kirkilas, DO, a clinical assistant professor of Child Health at the University of Arizona College of Medicine – Phoenix, discussed his concerns about holiday travel with kids.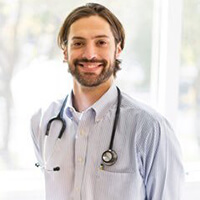 This holiday season, parents will face the difficult decision of whether or not to travel to see their loved ones. Even before the pandemic, holiday travel with children can often be a stressful ordeal, but now, parents will encounter additional demands to keep their family safe. We know that travel, both by air and road, could possibly lead to COVID-19 exposures. Parents should first determine if traveling is worth the risk. Keeping little ones masked and socially distanced may not be feasible, especially with air travel.
Also, parents should consider the people they will be visiting. If it includes high-risk individuals like grandparents, the risks likely outweigh the benefits. With rapidly rising numbers of COVID-19 infections, it's not surprising that the CDC has recently released an official recommendation calling for people to stay home and avoid travel this holiday season. While difficult, this really is the best way to protect your family and others from the COVID-19 virus. However, if you do decide to you travel, please follow some of the quick tips below that will help minimize some of the risks you'll face.
Have your family get their flu shot. Last year, we saw a record number of children from ages 0-4 years that required hospitalization from the flu. Getting a flu shot at least two weeks before travel will give you assurance that at least you have some protection against also getting the flu.
Try to travel by car if possible. While the airline industry has taken amazing steps in mitigating COVID-19 transmission (HEPA air filters, air exchange, electrostatic spraying), traveling by car will limit your contact with the public. In addition, the road trip experience can be a great way for older children to see new places. During any rest stops, remember to wear a mask and wash hands with soap and water for 20 seconds. Also, consider packing your own food and snacks.
If you must fly, try to look for direct flights that will limit the need to change planes and walk through terminals. In addition, the shorter the flight, the better — as experts state that longer flights dramatically increase your likelihood of infection. Keep your mask on for the entirety of the flight and consider opting out of meals. Lastly, bring disinfectant wipes to sanitize all the high-touch areas.
Don't forget to pack masks and hand sanitizers. Along with items such as toothbrushes, diapers and the pack'n'play, parents will need to make sure they tote along those important pandemic essentials. Pack two masks per child in case one is soiled or lost. When packing hand sanitizer, include a small dispenser that can be stored in a purse or backpack, as well as a larger container for refills. Ensure that the hand sanitizer contains at least 60 percent alcohol for effectiveness.
Get a COVID-19 test 5-7 days before you leave. While being tested is just a snapshot in time (a negative test today does not necessarily mean you could not test positive tomorrow), it can pick up asymptomatic carriers of COVID-19. This is especially important because children who test positive for COVID-19 were asymptomatic 15 percent to 50 percent of the time. If your family tests positive, you will need to cancel your travel plans and isolate for 10 days. If negative, try to quarantine as much as possible prior to your travel date to avoid any new exposures.
Hopefully, limiting travel and following the above tips will ensure everyone has a happy and safe holiday season this year.
About the College
Founded in 2007, the University of Arizona College of Medicine – Phoenix inspires and trains exemplary physicians, scientists and leaders to optimize health and health care in Arizona and beyond. By cultivating collaborative research locally and globally, the college accelerates discovery in a number of critical areas — including cancer, stroke, traumatic brain injury and cardiovascular disease. Championed as a student-centric campus, the college has graduated 745 physicians, all of whom received exceptional training from nine clinical partners and more than 2,700 diverse faculty members. As the anchor to the Phoenix Bioscience Core, which is projected to have an economic impact of $3.1 billion by 2025, the college prides itself on engaging with the community, fostering education, inclusion, access and advocacy.