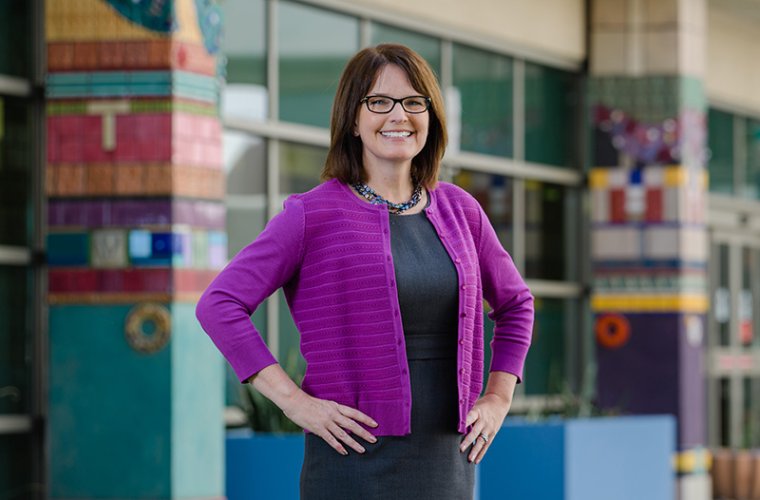 Women in Medicine: Trailblazers, Advocates and Leaders - Laurie Erickson, MD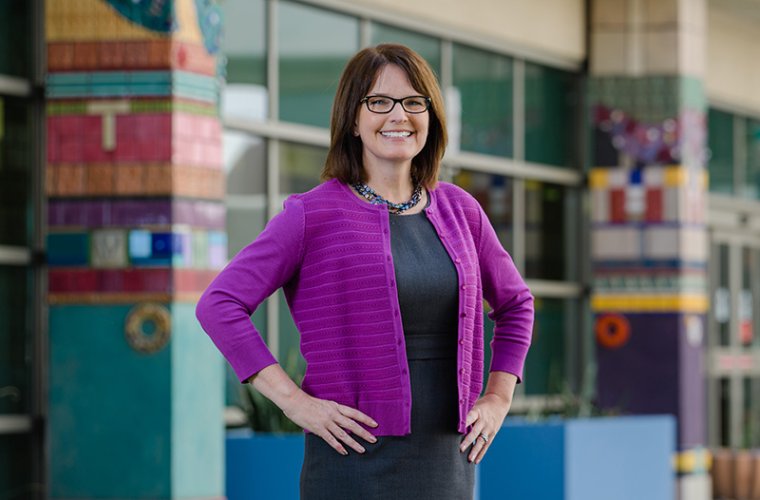 In honor of this year's Women in Medicine and Science theme, "Women in Medicine: Trailblazers, Advocates and Leaders," the College of Medicine – Phoenix has asked a few faculty to share their inspiring stories about female physicians or scientists who helped advance their career.
Laurie Erickson, MD, is the program director for Obstetrics and Gynecology Residency at the University of Arizona College of Medicine – Phoenix.
Tell Us About Your Career Path
After growing up the daughter of an OB/GYN in a small town in Michigan, I came to the University of Arizona College of Medicine – Tucson for medical school. During medical school I met my husband, and after going through the couples match, we came to Phoenix for our residencies. I completed my residency in OB/GYN at what was then Banner Good Samaritan Hospital and joined a private practice, doing my surgeries and deliveries at Banner.
My interest in physician leadership began approximately 10 years into practice. After participating in multiple leadership building programs, I resigned from private practice after 17 years and became the full-time residency program director for the University of Arizona College of Medicine – Phoenix OB/GYN Residency Program. In this role, I have the amazing opportunity to support and educate residents during their four years of training. More recently, after 10 years of serving on the Banner – University Medical Center Phoenix Medical Executive Committee, I am now Secretary/Treasurer of the Committee and am in line to be the first female Chief of Staff at Banner – UMC Phoenix in 2023 and 2024.
Do You Have a Mentor Who Helped You Develop Your Leadership Skills?
When I graduated from residency in 1997, although there were several female attendings who were amazing clinicians in our department, there were no female physician role models in leadership. In fact, with the leadership in our department being all men, it took me many years to realize that I was interested and capable of being a leader.
It was during my participation in a Scholars and Leaders Program that I was first introduced to strong, female OB/GYN leaders from across the country. The most impactful to me was Diane Magrane, MD, who led the Executive Leadership in Academic Medicine Program at Drexel University. Dr. Magrane supported me and encouraged me through those years to find my passion, my strength and my voice in becoming a leader. Having female role models and mentors has been key to my success. Without that guidance, support and encouragement, I don't believe I would be in the positions I am now. I am honored to have the success that I have achieved and hope that I can be the role model and support for younger woman who have an interest in being a physician leader.
Throughout the month of September, we will be celebrating and highlighting the important work of women scientists, clinicians, educators, mentors and leaders in academic medicine. They will share their empowering stories about female physicians and scientists who helped shape their careers in medicine and paved the way for the next generation of trailblazers in academic medicine.
About the College
Founded in 2007, the University of Arizona College of Medicine – Phoenix inspires and trains exemplary physicians, scientists and leaders to optimize health and health care in Arizona and beyond. By cultivating collaborative research locally and globally, the college accelerates discovery in a number of critical areas — including cancer, stroke, traumatic brain injury and cardiovascular disease. Championed as a student-centric campus, the college has graduated 669 physicians, all of whom received exceptional training from nine clinical partners and more than 2,600 diverse faculty members. As the anchor to the Phoenix Bioscience Core, which is projected to have an economic impact of $3.1 billion by 2025, the college prides itself on engaging with the community, fostering education, inclusion, access and advocacy.