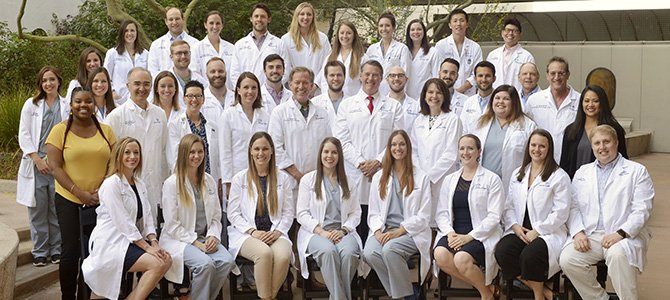 The University of Arizona College of Medicine – Phoenix OB/GYN Residency is fully accredited by the Accreditation Council for Graduate Medical Education (ACGME), and since our last site visit in 2011 have had no citations. Since 2015, we have matched nine residents per year and currently have 36 total residents who work alongside fellows in Maternal Fetal Medicine and Minimally Invasive Gynecologic Surgery.
Overview
We exist to inspire and empower residents to be:
Providers of the highest quality patient care.
Humanistic physicians.
Altruistic leaders and teachers for the comprehensive continuum of women's health.
We will do this by fostering a nurturing environment that emphasizes:
Inquisitive scholarship and life-long learning.
Comprehensive education.
Professional behavior.
Fair, inclusive, transparent leadership.
Whole life harmony.